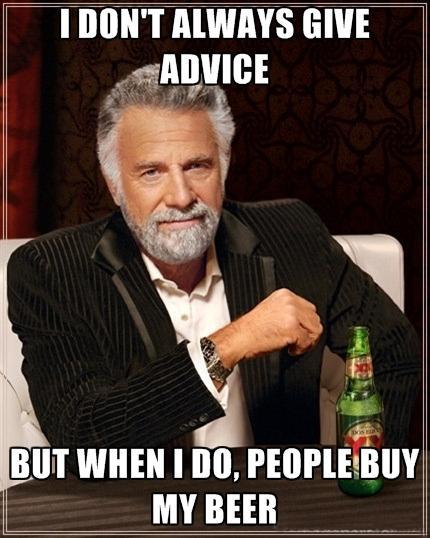 When we talk about beer industry growth, it's pretty much an exclusive discussion of craft's never-ending climb and how that ascension is changing the industry.
Or it's about Big Beer's fall from grace and how their throne is threatened, leaving them scurrying about the land, snapping up businesses into a mutated form of fiefdom.
But perhaps one conversation we need to have is about beer's other story - the rise of one Big Beer giant, going against the grain of its behemoth brethren all thanks to the success of one segment of beer.
And it's not even craft.
Instead of growing depletion numbers and rising profits from a brewery down the street, this tale instead comes from south of the border.
To set the stage, here is the market share for the top brewers and importers, showing the change from 2009 to 2014:
That jump of "all other brewers and importers" should have you thinking craft, but the only other positive number is from Constellation/Crown Imports, an Upstate New York-based company with an eye on the Mexican beer market. To put it simply, Constellation got a pretty sweet deal when AB InBev decided to go all in and purchase the entirety of Groupo Modelo, providing Constellation with the sale of Crown Imports and U.S. rights (and money) from Corona and the Modelo brands.
That was in February 2013 and since then, Constellation has reaped the rewards. At the end of its 2014 fiscal year, the company had their operating income jump 35 percent to $1.6 billion. Why such a change? Well:
Every brand across the group's Mexican beer stable grew during the year, led by Impact "Hot Brands" Modelo Especial and Modelo Especial Chelada, as well as Corona Extra. The beer unit's net sales increased 12% to $3.2 billion for the full year, with depletions up 8% and shipments up 10% to 201 million (2.25-gallon) case equivalents.
This is part of a broader trend, with import beer shipments up 16.7 percent from January through April of 2015, compared to that timeframe in 2014. Who's making moves in this segment? First, it's Mexican beer. Second, it's Constellation's Mexican beer, which has four of the top-10 brands, as marked below:
One particular fun fact for #1 Corona Extra, via Beer Marketer's Insights: three years ago, Natty Light outsold Corona by 1 million barrels. In 2014, Corona outsold Natty Light by that same amount.
"Contrary to popular belief, the fastest-growing beers in the U.S. right now are not craft beers, but Mexican imports," Harry Schuhmacher, publisher of Beer Business Daily, recently told the LA Times.
About 43 percent of U.S. drinkers had imported beer last year, according to Mintel, but Mexican beers seem to have an advantage not only because of their affordability, but also their presence across stores and chains. Mexican beers hold 8 percent of the country's beer volume and as noted in this piece, two out of five new legal-age drinkers will soon be Hispanic.
So while Constellation/Crown is having lots of success, they're not the only ones trying to get into the party.
In the fall, Heineken launched Desperados, a tequila-laced lager, and has now started a larger push across the country and globe. AB InBev answered right back with their own tequila beer, Oculto, and will double down by importing Montejo lager into the Southwest, where 70 percent of America's Latino population lives.
Dos Equis needs no introduction after shipments of the brand more than doubled between 2008 and 2013 and increased dollar sales by 22 percent in 2014.
Naturally, all this attention comes with good reason as the entire Hispanic population of the country grows rapidly, moving toward an expected 106 million by 2050:
Since 1970, the Hispanic population has grown 592 percent ... By comparison, the U.S. population overall has grown 56% over the same period. Between 2000 and 2010 alone, Hispanics made up more than half of U.S. population growth.
... and with no surprise, they're going to want something familiar to drink, which helps explain the wild growth of Mexican beer and Constellation Brands.
"A lot of that can be attributed to the popularity among Hispanic consumers," Beth Bloom, food and drink analyst for Mintel, told Beverage Industry. "Those consumers [and] definitely those products give a sense of familiarity among that consumer group, [and these beers] have definitely done well over the last few years."
After looking at how well, exactly, it seems clear Mexican beers and the companies that sell them will be doing even better in the years to come.
+Bryan Roth
"Don't drink to get drunk. Drink to enjoy life." - Jack Kerouac
Editor's note: for the sake of transparency, I realize the Dos Equis man and his product *isn't* part of Constellation/Crown, but it's a recognizable face/meme and plays into the overall theme of this post and what can you expect from me, anyway? Cheers.