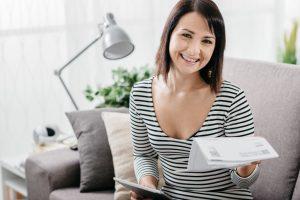 Check out these no contract plans for Dallas. Learn how you can save money by using short term variable rate plans from our best Texas energy providers.
What's My Best No Contract Energy Option in Texas?
Summer is in full swing, so you want to make sure you have the best energy plan for your Texas home. And with the EIA's Short-Term Energy Outlook predicting more supply than demand, rates are starting to drop slightly. So, if you're in the market for a temporary energy solution, then you should consider a cheap monthly electricity option. Here are the 4 cheapest no contract plans in Dallas.
Keep in mind that these are variable rate plans. Prices listed are only estimates based on aggregate data. Your actual usage, bill, and monthly rate may vary.
What Is a Cheap Renewable, No Contract Energy Plan?
Green Mountain Energy's Pollution Free e-Plus Preferred has an energy charge of 10.6 cents per kWh. While there's no base charge, you'll have to add the standard TDU charges into your rate. This brings the average energy rate to 14.1 cents for 1000 kWh of use this month.  
The plan also offers 100 percent renewable energy, making it a great option for green electricity in Dallas. That being said, it does offer higher rates. Texas Electricity Rating's Rate Analyzer estimates an August bill of around $253 for 1000 kWh of usage. (The reference plan, Champ Saver-24, offers an average rate of 8.9 cents at 1000 kWh of usage and an estimated August bill of $159.)
Which Month-to-Month Plan Offers Cheap Rates and Quality Service?
Reliant Energy's cheap option for a month-to-month energy plan is Reliant Pay as You Go Plan. It's a Texas energy plan with no base charge and an energy charge of 13.5 cents per kWh. This rate includes the TDU charges as well.
Reliant Energy also offers Reliant Clear Flex Plan as another month-to-month option. It has an energy charge of 9.6 cents per kWh along with the standard TDU charges. And there is a usage charge of $9.95 for usage under 800 kWh. This brings the estimated average rate for energy for 1000 kWh of use to 13.1 cents per kWh.
What Is the Cheapest Month-to-Month Plan in Dallas?
TXU Energy Flex Forward is your cheap month-to-month energy plan from TXU Energy. Its energy charge is 7.7 cents per kWh and it has a base charge of $9.95. Once you add in the standard TDU fees, the estimated average rate is about 12.2 cents per kWh.
Compared to other month-to-month plans, this would be your cheapest temporary electricity option in the Oncor service area. At these rates, the rate analyzer estimates an August bill of $213 and a yearly bill of $1818.
Again, keep in mind that these are only estimates from aggregate data. Your actual usage, bill, and monthly rate may vary.
When is the Best Time for a No Contract Plan?
Looking at the Rate Analyzer for these plans, you can see that the rates spike during the summer months. The increase usually starts in May and rises throughout summer before falling in autumn. Month-to-month plans work best as temporary solutions to tide you over between fixed rate plans. Fixed-rate energy plans in Dallas are the better option for locking in low energy rates for the long-term.
How Can I Compare Electricity Rates in Texas?
You have the power to choose in Texas. But it's not always easy. With summer in full swing, you want to make sure you find the cheapest energy rates. And we have the resources to help make comparing electricity plans easier for you.
Visit www.texaselectricityratings.com for more information on how to shop for and switch to the best energy company for your household.