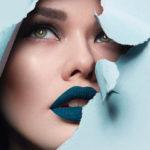 How much does it cost to start a makeup line?
I get to asked this question almost on daily basis, having worked in the beauty industry for a long time in business development, startups, brand development, and product management, as well as my consulting work with 1000s of private label clients, all helped me get an understanding on costing and budgeting for any new brand/ line.
Here is Your Guide On How Much Does It Cost To Start A Makeup Line
This guide contains a breakdown of projects and processes that should help you understand beauty branding start-up costs. When starting the makeup line, several factors need to be considered. One of them is your start-up cost.
Scale of the operation or business:
The cost of starting a makeup line depends largely on how big is the scale of your operation.
If you are a startup company then you may be going for a small office, small inventory, but for a larger size company that is been in business for a while but is in need to expand and add a makeup line, then they already have the office and what its related to the business established, however, the inventory setup may be on the higher level since they already have a client base to sell to and not starting from a scratch like the startup ones.
What products are you going to add in your makeup line:
We all know that color cosmetics/ makeup products have a wide variety of products such as lipsticks, lip glosses, face powder foundations, blush colors, eyeliners, mascara, eye shadows, and many more.
The question is for startups are you ready to add all of these products or some? have you done your own research on how many colors each category will have, these are very important questions to answer.
And add to your plan from day one, since you will need to buy these products at a certain quantity and keep them in inventory whether you sell them or not, so it is important to figure out your strength, what do you think you can sell first, how, where, what is the possible expected volume you think you will sell per first, second, third and fourth quarters.
Industry regulations: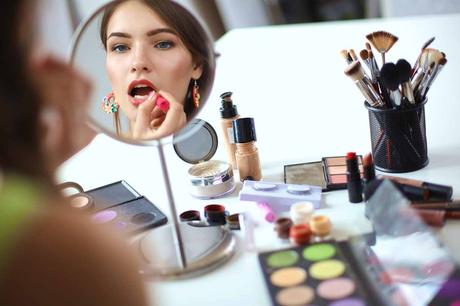 The first thing you should do before even buying anything is to check the cosmetic industry regulations in your country/ city and see if there are certain restrictions to some products or ingredients, or if you need a special license to sell such products.
Factors that affect startup cost:
There a lot of interests in starting a cosmetic company, the cosmetic industry has been growing very fast, however the first thing that it comes to mind is getting answers on how much does it cost to start a makeup line?
Many factors affect the cost of starting a new company, in this article I will explain about the cost of a small, startup company.
The first thing is where you will operate and store your products inventory, you will need an office warehouse space, the cost of this will vary, depending on the country, state, city, for example leasing office space with a small warehouse in USA – CA may cost between $1000-2000/ month, add other expenses to maintain this office such as electricity, alarm system, phone/internet connection.
The 2nd thing to think about is the liability insurance and product liability insurance and for cosmetic startup companies with small inventory this may run around $2000-3000 a year. Keep in mind that this figure will vary greatly and it is better to get in contact with an insurance company before you start the company because if the insurance is cost is high, you will need to know this before you start the company not after signing a 2-3 years office lease.
The 3rd thing is your products cost and inventory, after figuring out what products you will be adding to your makeup line, how many units per shade you can buy as a minimum at the lowest cost so you can profit, let's say you have decided to start with lip glosses and face eyebrows liners, you decided to go with latest trends and will start with 8 lip glosses shades.
Here you can see some ideas on cost:
Lip glosses: finding a company that can sell you a low quantity of cosmetic products for private labeling can be challenging but this is not the topic of this article.
Let's say you find one and tested their samples, their minimum is 50 units per shade at $3.00 per unit = 8 shades x 50 units x$3.00 -= $1200 = your initial cost. You have planned to sell each lip gloss for $12 (you should always aim to markup your product 4 times your cost, specifically when you are a startup and do not have 1000s of products.
Remember that you are going to have to pay for office rent + utilities … no matter whether you sell your products or not maybe in the first year, you should consider operating this business from your home.
Cost of marketing:
For anyone that is interested to know about how much does it cost to start a makeup line, they need to have some knowledge about the cost of marketing.
 In order to sell a product you need to market it, some way or another, if you are a makeup artist or social media influencer then you already have some clients and followers to start marketing your new makeup line.
You need to add the cost of such marketing. The cost varies depending on how you will do it, but in most cases you do need a website so your customers can buy online. Make sure to read my post about can you use social media to build a business.
Cost of online shops are in-expensive these days, you can easily set up a shopify store or Woo commerce store for less than $100 and if you have some knowledge in web design then that is a plus but if you don't then you can find someone on hiring boards such as fiverr at a good rate to have them set up the online shop for you.
It is easy to start a new makeup line, just make sure you put a business plan before you start, think about all expenses that you may face during your first year.
Cosmetics market size to reach $438 billion by 2026 per Fortune Business Insights , you can be part of this if you work hard and do an excellent business plan.
Make sure to check other articles:
 Be Your Own Boss Selling Your Own Makeup Brand