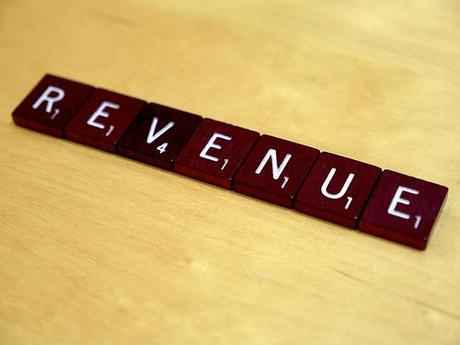 As companies strive to track the effectiveness of the marketing function, revenue contribution is increasingly being demanded from B2B marketers. But, according to some recent research from SBI, it's not unusual for marketers to fail to meet their revenue targets, largely as the result of employing the wrong marketing strategy (or no strategy at all). Not only does this have implications for the organization as a whole, it impacts marketers' compensation, their reputation and credibility, and last but certainly not least, their overall job security.
These findings from the latest annual research report from SBI this year asked the question, "How are the top marketers contributing to the revenue growth of their companies?" The report's authors suggest that the majority of marketers are failing to implement the type of marketing strategy that best-in-class CMOs employ and that their career prospects are suffering as a consequence.
The report identifies three areas where the best can benefit and where the average are potentially missing out:
Job security. The average marketing leader stays in their role for about four years, on average, with the best achieving tenure nearer 9 years. Why should this be so? Their boss, the company CEO, generally stays in place for an average of 7+ years and if they aren't seeing results from their marketing leaders, they will inevitably make changes. Having an effective marketing strategy can help to forge a better long-term relationship that will see the CMO in place for longer.
Income. Around half of the typical CMO's compensation is often in the form of equity, so revenue performance is closely tied to their income. The SBI research found that the chance of exceeding market expectations for earnings per share (EPS) was 31% greater for the top performing marketing teams than the average. That translates to the potential for increases in share prices and, thus, higher earnings for best-in-class marketers.
Personal brand. Marketing executives who contribute to revenue with an effective strategy were found to enjoy better performance across various social media platforms. Existing employers (as well as potential ones) can look at a marketer's personal brand and online credibility overall as an indicator of competence, thought leadership, influence, and effectiveness in their jobs.
Vince Koehler, managing consultant at SBI, suggests in a follow up post to the report that a typical goal for the revenue contribution from marketing would be in the neighborhood of 25-30%. The research suggests, though, that up to 71% of marketing executives are falling short of this target by adopting the wrong marketing strategy in six key areas:
Being reactive rather than proactive and employing a succession of tactics in place of a clear marketing strategy.
Using the same strategy as the competition.
Not aligning their marketing strategy with buyer needs.
Failing to align the marketing strategy with corporate strategy.
Marketing strategy not in step with product strategy.
Having no marketing strategy at all.
These are all things that we see all the time and shouldn't be news – or a surprise – to anyone. So, if your goal as a marketer is to maximize your contribution to revenue for the company overall, take a good look at the things listed above. If one or more of them describes your organization, maybe with a new year approaching and a new marketing budget that you're ready to deploy, it's time to make some changes. If you're interested in the information in the report, you can download a copy at "How to Increase Marketing's Contribution to 2015 Revenue" (registration required).
photo credit: LendingMemo via photopin cc
How Marketers Can Maximize Their Contribution to Revenue is a post from: V3 Kansas City Integrated Marketing and Social Media Agency