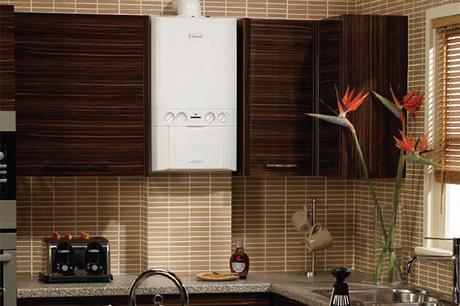 This is a question that all boiler installers get asked numerous times when quoting for a new boiler installation job. The problem is that it is not that easy to answer simply.
If you speak to the numerous gas boiler manufacturers you will get a different answer depending on the manufacturer, most will tell you that your should get approximately 10 years or more, depending on how you look after and use your boiler. Regular servicing by a qualified gas engineer will always extend the life of your boiler.
Because in the older style boilers there was not a lot to go wrong, the thermal coupling which keeps the boilers pilot light alight might burn out and need replacing, a cheap and simple repair job, the boilers could last from 15 to 40 years before you would need to have a new boiler installed.
The modern day boiler is however a lot different from the traditional boilers. Today's gas boilers have a small computer circuit board (PCB) built into them which controls how they work. There are water and air pressure switches that will send messages to the PCB and tell it to start the ignition process to fire up the boiler, and many more devices that pass messages to the PCB for it to decide what to do.
With the old boilers approximately 40% of your gas bill was lost through the flue of the boiler. The modern energy efficient boilers can work at up to 90%. This is not only a big saving on your gas bill but it is also a lot better for the environment.
To keep the new boilers running efficiently the need to be looked after and an annual service is recommended, without a yearly service the modern boilers will eventually become less efficient and start costing you more money to run and can also breakdown.
One of the main differences that causes the boiler break down is the size of the water ways in the heat exchanger. The old traditional boiler had very big water ways which the water flowed through quickly, whereas the heat exchanger in todays boilers has very small water ways, due to the size difference the waterways in the heat exchanger can get blocked with sludge and your boiler stop working. This is then a very expensive repair.
Apart from being important it is also a regulation now that prior to a gas boiler being installed the system is flushed out and cleaned, a power flush. Once it is clean then an inhibitor is added to stop the sludge build up within the system and more importantly the heat exchanger. When the gas engineer carries out the service, as part of the service he should check the level of the inhibitor and top it up if required.
All of the top manufacturers will give a 10 or even 15 year warranty for their boilers, providing they have been installed by one of their accredited boiler installers and an annual service is carried out and recorded in the handbook supplied with your boiler. If your boiler breaks down and it has not been maintained then in the majority of circumstances your warranty will become void.
So how long should a newly installed gas boiler last? Any make or model of gas boiler if it is maintained annually should keep working efficiently for at least 15 years, if the boiler is not maintained annually then you will be lucky if you get 5 to 6 years out of it, and it definitely will not be working efficiently, so it will be costing you more money in gas bills.
People always seem to forget about the little boiler sat on the wall and supplying them with hot water and heating as and one they need it, until is stops working. It does an important job so if you look after it then it will look after your for many years to come.