Looking for an energy-efficient replacement window? Replacing your old windows with energy-efficient options is made easier nowadays because labels are in place to indicate how well a certain window performs. Among the most common labels that you will see in today's windows is the National Fenestration Rating Council (NFRC) label. In this post, I will be discussing what each performance rating means to help you choose the best replacement window for your home.
What Does the NFRC Do?
The NFRC is a nonprofit organization that aims to assist and empower consumers who are in the market for energy-efficient fenestration products like windows. Under their program, products are independently tested, certified, and labeled. The NFRC label serves to assure consumers that a product is going to perform the way it is advertised to do so, particularly in terms of energy efficiency.
Making Sense of the NFRC Label
An NFRC label generally features the following ratings: U-factor, Solar Heat Gain Coefficient (SHGC), and Visible Transmittance (VT). Air Leakage (AL) and Condensation Resistance (CR), on the other hand, are optional, meaning manufacturers are not required to have their products tested for those.
U-Factor. This measures how much heat escapes through a window assembly. The lower the U-factor, the greater a window's ability to resist heat transfer, pointing to a product's impressive insulating properties. Low U-factor windows are great at keeping indoor heat in and outdoor heat out, making them most ideal in hotter climates although they can still be beneficial in cooler climates.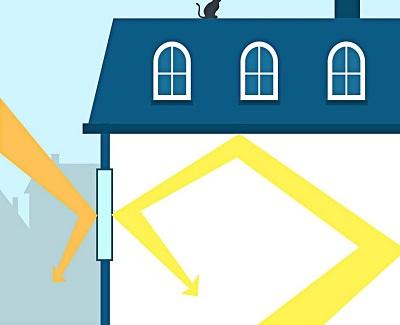 Solar Heat Gain Coefficient (SHGC). This measures the fraction of incident solar radiation that passes through a window in values ranging between 0 and 1. The lower the SHGC, the lower the level of solar heat that a window lets into a home. Windows are tested as whole, however, meaning the rating covers both window frame and glass.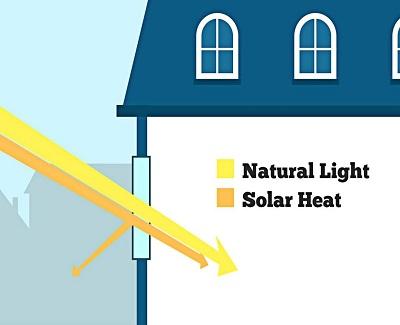 Visible Transmittance (VT). This measures the fraction of visible light that can be transmitted through a window. Thanks to technological advancements like low-emissivity coating, it is now possible for windows to filter out solar heat without impeding levels of natural light let in. Values range from 0 to 1, with a higher rating meaning higher levels of daylight let in.
Air Leakage (AL). The air leakage rating aims to indicate how much cubic feet of air can pass through a square foot of window area, with a lower value translating to less air leakage. An AL of 0.30 or less is recommended. Air leakage also occurs around frames so poor installation and maintenance can also lead to incident heat loss and gain.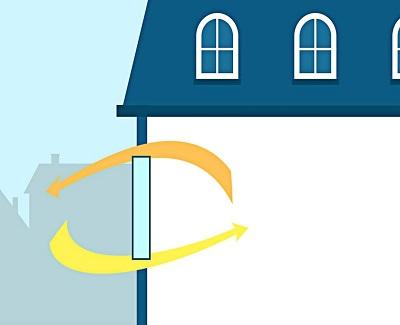 Condensation Resistance (CR). This measures how well a window resists condensation formation on its inside surface. A window that allows condensation to form is not able to insulate adequately so condensation resistance may also be linked to a window's overall insulating performance. CR is expressed in values of 1 to 100, and the higher the number, the better a product can resist condensation.
The NFRC label is a great way to determine window performance at a glance but whether a window option will be right for you should be guided by climate conditions in your area and your other needs. To help you understand the NFRC label better and zero in on the best replacement windows for you, don't hesitate to give your local window expert a call today.
====================
Author Bio:
Dave Steffes is the owner of Renewal by Andersen of Des Moines. As a hands-on business operator, he has developed valuable business relationships with people in the home improvment industry in Des Moines. Besides taking care of his business and clients, he also enjoys talking and writing about various topics related to home improvement. Check out the company blog for updates from Dave!
====================