I recently moved to Las Vegas, NV, and if you don't know, it is HOT here! It reached 122° earlier this week, no joke. When I lived in Los Angeles, Calif., I would wear leggings every day, and thick yoga/compression pants when I worked out. If I did that in Vegas, I'd probably pass out. Shorts are a necessity in the desert!
[Disclosure: As part of my ambassadorship with Katie K Active, I received a free outfit to wear and promote on my blog. I receive a percentage of purchases made using my unique discount code. All opinions are 100% my own.]
I've been an ambassador with Katie K Active for 2 years (going into my 3rd), and this summer is the first time they've had shorts in their active wear line. Talk about PERFECT TIMING! For years, the black pants (with pockets!) have been my go-to. Last year, the cobalt blue fleece-lined long sleeve shirt was my favorite piece. This year, my favorite are definitely the rush hour shorts in citrus!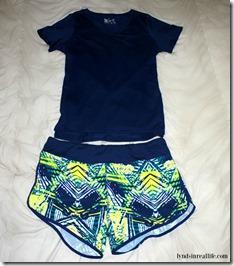 Pictured: Rushhour Tunic Tee in Navy / Rushhour Short in Citrus Palm Print
A bit about Katie K Active:
Katie K Active is an all-inclusive active wear company/line. All-inclusive means they have sizes for everyone, ranging from S-3X. Most active wear lines only have sizes up to L or XL. How is that fair? Founder Katie Kozloff Banks recognized this and Katie K Active was born! The clothes are comfortable, functional, and stylish. KKA has been my favorite active wear line for over 2 years, and it no doubt will continue to be for years to come!
KKA's new spring/summer 2016 line has tons of great pieces, ranging from pants to joggers (new!) to racerbacks. I'm super excited to wear the joggers, but knowing the desert heat, I wanted to try the shorts first. FYI- the shorts have built-in mesh underwear. I know some people don't like it, and some do, so I wanted to give a heads up!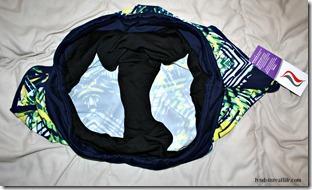 Along with the shorts and navy tee, I received a tunic tee in lime that matches the shorts very well.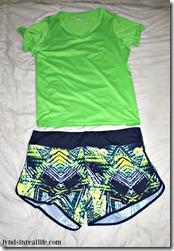 The colors are amazing, the tees are soft, and the shorts stand out. The spring/summer 2016 line is on point!
As an ambassador, I have a unique discount code I give to my readers/followers. To receive 25% off your order + free shipping, visit KatieKActive.com and use promo code

LYNDSAY25

!
For more info on Katie K Active's active wear line, workout tips, and KKA's self-love/body positivity movement, visit www.KatieKActive.com, join the Women Who #DefineBrave Facebook group, and like/follow their Facebook, Instagram, Twitter, and Pinterest.
What is your go-to summer exercise outfit?
What is your favorite workout routine?
How do you stay cool in the summer heat?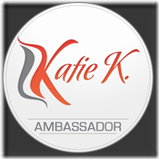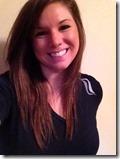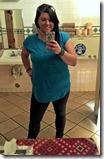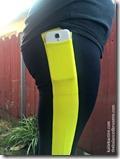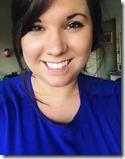 Thank you for reading Lynds in Real Life! To receive updates, subscribe here:
Your email:

Instagram | Twitter | Facebook