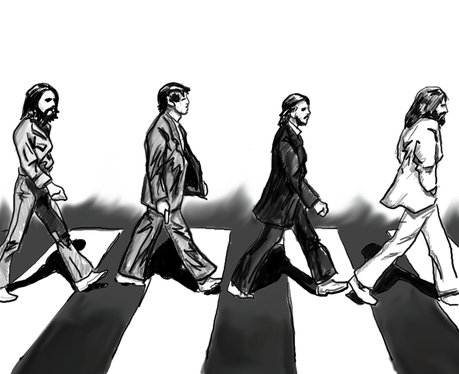 I 'discovered' the Beatles relatively late in life. My teens were spent moving between love affairs with the likes of U2, The Cure, The Smiths, Depeche Mode, Pearl Jam, and Red Hot Chili Peppers — bands of the moment that were peaking or just past their apexes.
Back then I knew of the Beatles of course, just like virtually every breathing human, but if you had asked me to name all the Beatles songs I knew, I probably would have answered with Hey Jude, Let it Be, Yesterday, and maybe Yellow Submarine; if I could have named 10 songs, it would've been a near miracle. But little did I know at the time that I was in fact fascinated by a Beatles song hiding in plain sight. My sister's then-boyfriend had made her a mixtape with a nice eclectic blend of music. One of my favorite songs on the tape was Strawberry Fields Forever—not the Beatles original but a cover version by a British dance band, Candy Flip. For years after, I just assumed that this obscure band had created this near flawless song that somehow never made it big in the States. I even remember walking into a small record store in Miami and asking if they had the single on tape and I remember the guy saying something to the effect of, "You must be from New York if you're asking for Candy Flip." No mention that it was a Beatles cover, just that they didn't sell it.
Source: YouTube
So about a decade later into my mid-20s, I was bit more familiar with the Fab Four, but still not in love with them by any means. I remember a memorable listening of Blackbird on the way to a camping trip in the Everglades, but not much else in the way of interest.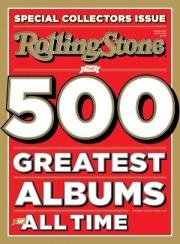 Then
Rolling Stone
released its list of the
500 greatest albums of all time
, and not only did
Sgt. Pepper's Lonely Hearts Club Band
top the list, but amazingly the Beatles had
four
albums ranked in the top 10. I had to finally see what all the hubbub was about. So I downloaded those four albums…and they sat in my hard drive. And sat. I may have started listening to
Sgt. Pepper
, but it didn't hook me right away, so my interest faded. The time just wasn't right.
Luckily I kept the albums, so eventually I gave the Beatles another shot. I circled back to Sgt. Pepper again around Spring 2005 when my then-fiancee and I were living with my sister for a couple of months while we waited for our new apartment to be ready. It was there, in my sister's office, that I kicked up my feet on and played Sgt. Pepper again on some tinny PC speakers, only this time I let it play all the way. And what I heard along the way transformed my idea of what music could be. I heard all kinds of strange sounds that didn't even sound like instruments. The melodies carried me to places my mind had never been. And then for the coup de grâce, the album closed with A Day in the Life, which I maintain is still the single greatest achievement in modern music history. I was there, in that office, that I finally discovered the Beatles.
Since then I've gone as deep as listening to a 12-hour radio analysis of each and every album song they ever released. I've heard the entire 3-volume Beatles Anthology and I've also watched the 6-part Anthology film. I can pretty much tell you if a Beatles song is a Paul- or John- or George-written tune. I've read books on the Beatles and John Lennon. I bought Beatles: Rock Band at midnight on release day.
Today, I'm not as gung ho as I was when I first discovered them, but I still listen to them on my regular rotation. And I've also found different ways to renew my passion. My kids, whether by choice or not, will know all about the Beatles. My 17-year-old nephew is a budding musician who's been a big Beatles fan for a few years now and sometimes sends me audio or video samples of his guitar-playing of some of his favorite Beatles tracks. He even owns four of their albums on LP: Sgt Pepper, Rubber Soul, The Beatles (aka 'The White Album'), and Abbey Road—and it was great to hear those albums through the originally intended audio source.
I'm not sure why, but music is just more personal than other mediums. When I attach to a band, I usually go all in and consume the entire discography. And no discography has ever consumed me like the Beatles' canon has. The Rolling Stones may have been edgier, Led Zeppelin may have rocked harder, U2 may be more politically savvy, but for my money, no band can ever match the Beatles' combination of melody and masterful songwriting. Popularity. Cultural significance. Command of not just their generation, but the ones that have followed.
The Beatles are like Muhammad Ali. Other bands may have done one or two things better, but there can only be one Greatest of All Time.