Which is your favorite golf commercial? Not always is an ad a television spot; nowadays, golf advertising agencies are specializing in utilizing social channels and even The Olympics in order to make you laugh, cry and buy with an eye on going viral.
Are you a Taylor-Made fan...perhaps you are a Ping player like me?
Whichever set of irons or woods you eventually select for your golf bag, your final choice to give one set of clubs the nod over another could very well have been a subliminal one.
Golf club placement within an ad has played a partnering role with Tour "YouTube celebrities" like the funny ads featuring Bubba Watson, Hunter Mahan and Lee Westwood. Golf brands have also slipped into poignant supporting roles like this spot from LA Ad Agency Zambezi which features the average golfer practicing indoors with their Taylor Made clubs while waiting the arrival of spring (shot at Hazeltine-home of the 2016 Ryder Cup).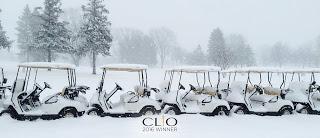 Let's also not forget to mention one of the most viral videos in sports which reached beyond the sport of golf to tug on the heartstrings of the public; Dad, Earl, is "talking" to Tiger Woods about what he has learned in life. Did you hang on every word? Bet you can also name which brand pulled off that creative moment?
Yep, gotcha!
Nike was one of the first companies to make the decision to move away from traditional brand advertising and towards social marketing, pairing with the number one golfer of his day...and with tremendous results.
So, now that Woods is vying with other young celebrity golfers for a place in social cyberspace, what is the next step for golf?

Are Golf Ads Going Completely Social?

With a wealth of brands, faces and places, golf has the potential to reach a very large online audience through modern formats in order to go viral.
As long as golf tournaments remain televised, so will there be a need to keep brands in front of viewers...but going after golfers means adding a social media strategy whether it be via shorter ads to keep viewer attention or shorter tweets and pins to get conversation rolling like a putt on a smooth green. How many brands today have their own successful YouTube Channel?
Ad Age points out that a new generation of "social" TV commercials are "really, really short shows" as opposed to what used to be considered "typical" spots. If one ad becomes a fan favorite, expect several "feature" follow-ups so you can get to know the characters even better...as well as the brand. Heck, you may even want to get out onto a golf course and learn how to play the game!
Callaway still utilizes conventional TV ads but is actively extending their reach to Twitter where they can make sure that there is continuous chat about their brand; their YouTube Channel sports thirty-thousand dedicated subscribers; Nike has over five hundred thousand with their latest video from one month ago scoring more than 36 million views.
"Social" selling is here to stay.
Traditional Faces Introducing New Concepts
When The King speaks, golfers listen and, when golf was heralded as a new entrant into the Olympic Games, the sport obtained access to an entirely new group of spectators who love athletics.
Arnold Palmer trumpeted The Olympics to a global audience as "compelling performances from high-profile veterans as well as previously unheralded young players who have taken up the game in developing countries."
Although Olympic golf made its debut on basic cable to a wide audience and was active on social channels and blogs, thanks to top players pulling out due to the Zika Virus, social virality did take effect but, unfortunately, not in a positive way. Also, the "boring" format didn't help provide the sense of national pride and team spirit which is the foundation of The Games.
Will golf stay in the Olympics? We can only hope so for the sake of the sport. The 2010 Olympics in Vancouver was the first ever to be covered online. It broke all records when it broke into a cyber world and onto mobile devices, attracting approximately 1.8 billion viewers worldwide.
The Entertainment Business of Golf
"A lot of people say that we're in the golf business, Yes, we're in the golf business but I say we're also in the content business and we're in the entertainment business." said European Tour CEO Keith Pelley during a meeting on the state of the game in 2016. "If we're in the entertainment business, then our players are stars."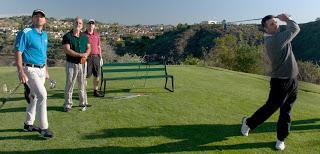 Perhaps turning tour players into celebrity faces that are reachable will break that barrier that keeps golf segregated from the mainstream? Twitter helps connect the masses with the stars of the game.
The sport should be open to changing it's traditional ways to bring in a new generation. "Golf needs to be more welcoming; it needs to take itself less seriously," states Paul Hawkins, Founder of Hawk Eye Innovations.
And so, the European Tour has recently approved a new golf tournament set for 2017, the World Super 6 Perth, with an eye on changing the way people view golf and because, as CEO of Euro Tour Keith Pelley states, "we believe that golf needs to look at new and innovative formats." Along with this new focus, I am sure the powers that be will also concentrate on how best to reach out to a new generation of millennials.
A shift in focus from branding to a more inviting social nature of golf can help invigorate the game and open it up to a wider audience.
What are your thoughts? Follow and tweet us @Golf4Beginners on Twitter and feel free to comment below in this golf blog.
Photo Credit: Zambezi.com