If you're like most business owners, you're always looking for ways to bring value to your hospitality business. You may have tried a variety of methods, such as offering discounts, expanding your menu, or improving your service. But one often-overlooked way to add value is through elegant attire. Here are four reasons why dressing your staff in elegant clothing can benefit your business.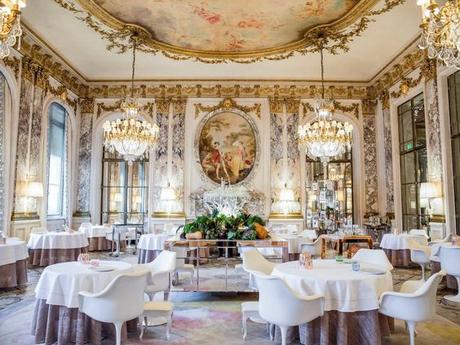 1. It Reflects your brand
Your hospitality business is a reflection of your brand. And what you wear is a reflection of that brand. If you want to convey a message of sophistication and elegance, then your staff should be dressed accordingly. Dressing elegantly shows that you take pride in your business and that you're willing to go the extra mile to make sure your guests are comfortable and well-taken care of. Because of this, business owners invest in quality bartender uniforms, and for a reason. They want their bartenders to look good because it makes the business look good.
Also, by dressing your staff in uniforms, you can ensure that everyone presents the same image to your guests. This can be especially important if you have a large staff or if your employees come from different backgrounds.
2. It Creates a positive first impression
First impressions are everything in the hospitality industry. You only have one chance to make a good first impression, so you need to make sure your staff is dressed to impress. When guests see your staff members in elegant clothing, they'll get the impression that your business is professional and classy. And if you can make a positive first impression, you're more likely to win over repeat customers.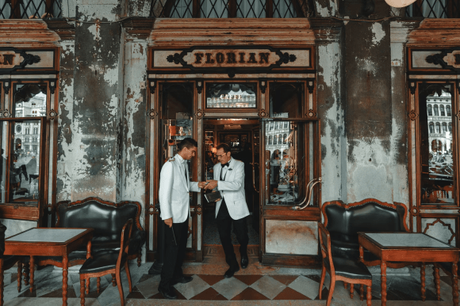 So, if you want your guests to feel comfortable approaching your staff members, then it's important to dress them in a way that conveys confidence and trustworthiness.
3. It boosts morale
When employees feel good about the way they look, it can boost their morale and confidence. And when staff members are confident, they're more likely to provide quality service. This is especially important in the hospitality industry because guests can sense when employees are unhappy or uninterested in their job. If you want your staff to be enthusiastic and passionate about their work, then it's important to make sure they feel good about the way they look. Dressing them in elegant clothing is one way to do this.
Also, by providing quality uniforms, you're showing your employees that you care about their appearance and that you want them to look their best. This can go a long way in terms of boosting morale and fostering a positive work environment.
4. It increases tips
If you want your staff to earn more tips, it's important to dress them in a way that will encourage guests to leave a little extra money. Studies have shown that people are more likely to tip employees who are dressed in uniforms or other formal attire. So, if you want your staff to earn more tips, consider dressing them in clothing that conveys sophistication and professionalism.
For example, bartenders who wear stylish uniforms tend to earn more tips than those who don't. So, if you want your staff to bring in more money, consider investing in quality clothing.
While there are many benefits to dressing your staff in elegant attire, it's important to remember that this isn't the only way to add value to your business. There are a variety of methods you can use to improve your business, and the best way to find what works for you is to experiment and see what works best for your specific brand. With that said, dressing your staff in nice clothing is one way to set your business apart from the competition and show your guests that you're willing to go the extra mile to provide them with quality service.
Fraquoh and Franchomme
P.S. We want to hear from you! What do you think makes a good hospitality business? Why? What are some of your favorite hotels and restaurants? Share your feedback, questions or thoughts in the comments below! For more articles on style, fashion tips and cultural insights, you can subscribe to Attire Club via email or follow us on Facebook, Twitter or Instagram!