A great article from Mashable - by Lauren Drell on improving your company culture. All the tips make perfect sense and are not too difficult to do - but they may require change in your thought process.
Take a read... 9 Tips for a Better Company Culture.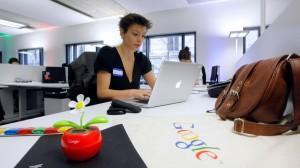 Your company culture is the killer differentiator between you and the competition - it's why guys want to work for you in the first place, and why they will in many cases go out of their ways to secure a position with you. They like what you do, your vision and the opportunities with you and want to be part of your journey. Take Apple, Google and Amazon as prime examples of well known companies with great cultures where people want to work.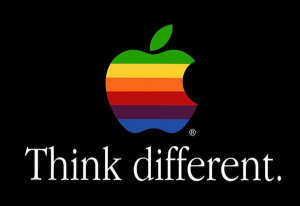 Lauren suggests a number of different tips on how you can change your company culture for the better. I'll summarise these below:
Hiring should be a continuous process and not just when you have specific vacancies.
Encourage entrepreneurial thinking. What would people do if it was their company.
Hire fantastic people, remember people are your business.
Lead by example - culture starts with you. Show passion for the company and vision.
Character counts - hire people for attitude and positivity.
Don't forget the freelancers or recent graduates.
Your gut reaction is more often than not right - listen to it more.
Encourage ownership and flexibility - we want happy people.
Continue to build your company culture.
Lauren sums it up very well in one sentence...
"Hire in tech, product or business, but only take people that really wow you."
A great culture, means an even better team, resulting in better productivity from the guys, improved services, better relationships with your customers and a great vibe in the market about you.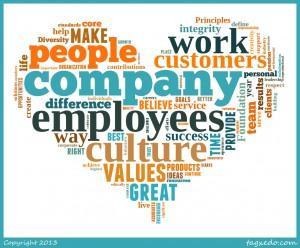 About Jason Noble
Innovation | Transformation | Success. And for fun - running, Karate, the universe and Star Wars. Made in Hong Kong.
This entry was posted in Technology and tagged Amazon, Apple, Business, Company culture, Culture, Freelancer, Google, Graduate, Hirings, Lauren Drell, Mashable, Organisation, Technology. Bookmark the permalink.