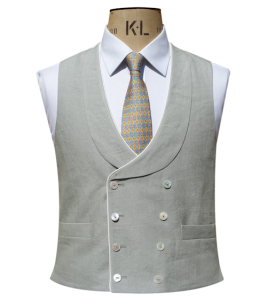 Many men find themselves in a bit of trouble when it comes to dressing up "business casual". For most men, this sounds great, but after a little thought put into it, they find themselves in a rather grey area, not knowing exactly which way to go. When it comes to clothes, it's always discussed: is it formal or is it casual? And since business casual sounds so in the middle, it gets many guys confused.
We understand why that is: a lot of men don't have a sense of fine touches when it comes to clothes: there are many men for whom a shirt is a shirt, and cataloging it as "formal, business, or casual" leaves them asking.
So, what is found in this area between business and casual? From our research we got to know that many people find business casual to be "not work out clothes or flip flops". Well, that's true, but we want to know what business casual is and then we can speak about the "is not-s".
Not to make it too long, business casual refers to as formal clothes but with a more casual twist. That's our definition. What this means is that:
You should wear a shirt, but it doesn't have to come with a tie or all buttons closed.
The shirt you wear can be more colorful or have patterns, but a Hawaiian shirt is already too casual. A shirt with the Looney Toons falls in that category too.
The same goes for the tie too: a little color, a little pattern, fine, but too much is already too much.
You should wear dress pants, but they don't have to be necessarily black and out of a very formal fabric.
Sometimes, jeans work too, but try sticking to dress pants. If you decide to wear jeans, under no circumstance should they be have cuts or anything (those jeans prints fall in this category too). Wear dark-wash jeans and keep them clean. Don't forget the business part of business casual.
When it comes to shoes, if you go for a business casual look, don't get too dressy shoes. A clean, simple shoe will do it, but sneakers or those "in between" shoes are out of the question. Derby shoes or loafers, for example, are OK, but make sure you wear socks.
Business casual can mean that you can wear a nice v-neck sweater with a shirt beneath as well. Again, too much print or too wacky prints (3d globes on Christmas) are out of the business casual zone.
An alternative to sweaters are vests, which, in our opinion are also appropriate if you want to dress up business casual.
You can cover a business casual outfit with a casual blazer. It can be a blazer that has more of a casual cut, more of a casual fabric, or both.
Business casual clothing is great because it's very versatile and it is for many types of people.
To conclude, we need to remind you that the way you look is important in a working environment and that you will be appreciated regarding it. It's best to check with your company's dress code (if they have one) to make sure you don't break a rule they might have.
If your working environment has a "casual day" situation, we would still recommend that you leave your slippers and beachwear at home. When in doubt, it's better to be overdressed than under-dressed, we think.
Fraquoh and Franchomme
P.S. What do you think about the business casual style? Do you like it? What are your tips? Share your thoughts below!