Financial technology and digital payment is very much flavor of the year. Cashless payment methods have been around a while in the west and now cover a wide range of technologies – physical cards, mobile apps and digital wallets. Blockchain-enabled payments and cryptocurrencies are now the next big thing.
A poll showed that only 24% of Americans are using mainly or mostly cash; 62% think cash will die in their lifetime. Blockchain is driving the major disruption of financial services. What does it do? It keeps a record of all transactions made on the system making it a fantastic tool for financial services.  For payments specifically, blockchain is creating new ways for people to pay for their transactions.
Cryptocurrency as a whole
Cryptocurrencies (various) have emerged in 2017 to rival fiat currencies. Bitcoin is worth over $8,000 and sceptics will certainly feel resentment they didn't profit from its move to mainstream. As more people invest and acquire these cryptocurrencies, companies and retailers would do well accepting them for payments. More countries are declaring them legal. Kenya has had cashless payments via mobile apps in partnership with Vodaphone for years. The most notable example of a major country paving the way is Japan declaring bitcoin legal which prompted major retailer Marui to start accepting Bitcoin for payments.
The intermediary will disappear
Cryptotech and blockchain exclude intermediaries i.e. banks and governments. As is all part of the evolution, participants trust the technology instead of in people and institutions. There is no central issuing institution. Transactions are completely anonymous and by definition avoid supervision by parties such as the government – its number one appeal to most. There must be a move to only to use applications that are 100% reliable and as secure to what has been in place before.
Mobile wallets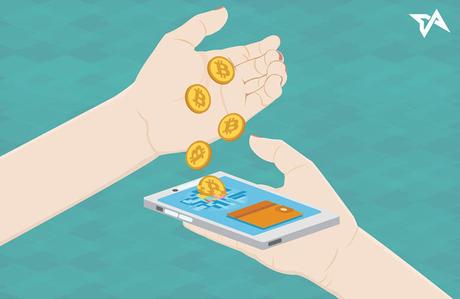 There is a market for plastic cards and are brick-and-mortar in society. Sometimes a physical thing is safer and nicer to have. They are also used as funding sources for many of today's online payments and digital wallets. Payment companies such as PayPal, Apple Pay, and Android Pay are still funded mainly by credit or debit cards. Blockchain, however, can and will change this. Cryptocurrency-backed wallets don't need to be linked to any other account which adds to their ease-of-use compared to these card-funded wallets. Quicker, faster, cheaper and easier. Losing your wallet will also be another thing that makes you sound old.
Cryptopay offers a mobile wallet that lets users store and manage their Bitcoin. Users are able to send and receive bitcoin through their account (like a Monzo and its network) but also the feature to exchange bitcoins for euros or pounds. As a backup option, users can link their account to their debit cards. In short, it means people can readily use their bitcoin to pay even if a merchant only accepts plastic and/or fiat currencies. Furthermore, ATM's, new currency exchanges, Bitcoin debit cards and educational programs are being developed each week. Companies like Cryptopay are truly banking on bitcoin and other cryptocurrencies as the de facto currency of global commerce.
Cross-border payments
Blockchain and cryptocurrencies are also becoming popular mechanisms for cross-border transactions. As blockchain technology evolves, platforms are able to process virtually real-time transfers. Unlike traditional transactions that are often routed by payment processors through banks and clearing houses taking "up to 5 working days", blockchain transactions happen within the system so transactions complete quicker.
In Ripple's case, 1500 a second. As a decentralized and distributed infrastructure, blockchain costs less to maintain and operate meaning service providers can reduce the cost of doing business. Bitcoin and blockchain remittance are proving to be popular in countries with deployed migrant workers. For example, the Philippines has an estimated 2.2 million overseas workers. Blockchain pioneer companies like SendMoney.ph and Rebit.ph will allow workers to send money back home more affordable rather than the Western Union 10% spreads and before charges.
Security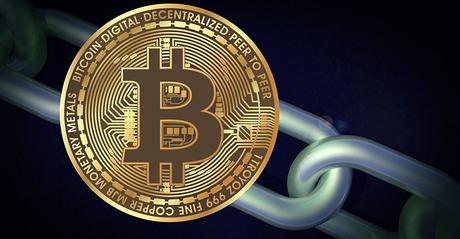 The main appeal of going cashless is it prevents or certainly reduces the likelihood of getting your money stolen or physically losing valuable hard currency. Cashless users may also lose their phones but digital wallets are protected by several layers of security including the phone's security and the app or service's security measures so their money is kept safe, more and more on the cloud. Some issues here will be around data breaches, hacks and scams but the security is ahead of the cybercriminals. One issue is blockchain's security giving for pseudo-anonymity. Bitcoin users need not divulge their full identities in order to send or receive bitcoin.
However, blockchain is that all transactions are traceable. Not so much a digital footprint but a digital tattoo. Increasing so, blockchain services are starting to be regulated by governments. Blockchain startup Civic has focused on using blockchain to offer identity verification for businesses allowing for safer and verified transactions for everyone.
An opportunity, not a threat
In conclusion, the new technology will do away with the need for trusted third parties, instead of today's payments system in which people play a big role, there will be a fully automated system based on a smart mathematical model that makes transactions checkable and indisputable.
Like it or not, we are seeing only the beginning of a new phenomenon that according to the experts and investors can be compared to the mid-1990s when the Internet took off; that's exciting and has a host of humanitarian benefits in Africa for example. It has to be viewed more of an opportunity than a threat. Recently we have seen an increasing number of parties in today's financial sector and the supervisors experimenting with this technology. The old and the new world will intersect and going on the Ripple company's updates, willingly. For now, paper money (or plastic money) will continue but cryptocurrency will slowly creep into society but only for the better.