Many homeowners wonder if it is worthwhile to renovate their home, particularly before trying to sell it. Whether you want to continue living in a newly repaired and updated house or seek to get more return on your investment, complete home renovations are a great idea. At the same time, you can save some money on the process by focusing on the right projects. We explore all of these savings and financial returns, thanks to some perspective provided by the pros of ultimaterenovations.com.
Return on Investment (ROI) and Higher Selling Price after Renovation
The key to experiencing a real return on investment after renovation is in making wise decisions about what you renovate, upgrade or replace in your home. Below is a list of renovations that can together substantially increase your selling price:
Finishing the basement
Maximizing or opening the floor plan
Adding stone veneer to your home's facade
Replacing your front door with one made from steel
Replacing your garage door
Touching up the exterior pant or upgrading siding
Replacing fixtures in the kitchen and bathrooms
Refinishing your hardwood floors (or installing new ones)
Painting the rooms in neutral colours
Replacing the roof
Improving the HVAC system
Replacing toilets with low-flow models
Exchanging appliances for energy-saving models
Replacing windows with energy-efficient models
Improving room-to-room accessibility
Installing a smart thermostat
Converting your shower into a walk-in
As you can see, the above changes are not highly complex. But the combination as part of complete home renovations enhances your home's value. You can enjoy the benefits of extra money in your pocket by listing your home for sale after renovation completion. Or, enjoy living in your home and the benefits these changes add to your own lifestyle.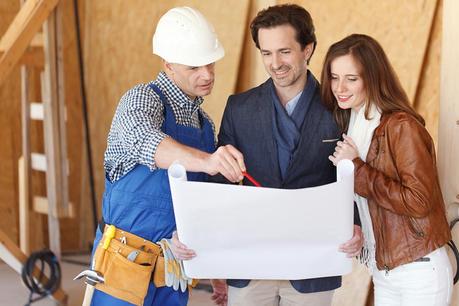 Saving Money on Complete Home Renovations
To save money on full home renovations, you must be strategic. But the good news is that renovating more parts of your home at once automatically saves you money overdoing one or a few projects at a time. This is why, if you want to totally redo your home, you should build up your list of projects and have them completed at the same time.
Below are some insights for saving money on your major renovation:
Specify as many details of your project as you can from the start as your original project plan is used to spec your job, develop a quote and develop the project timeline
Hire the right contractor with experience in your specific type of renovations, particularly as part of full home renovations
Ask what work you can do yourself to save time and money
Avoid changing your home's layout
Be strategic in where you splurge and skimp
Ensure you have adequate homeowner's liability insurance
Your Contractor Is the Key to Saving Money on Full Home Renovations
The biggest variable in your money savings can be your renovations contractor. Not having an experienced contractor means losing money and time, another precious commodity, right off the bat. Your more qualified contractor, one who does complete home remodels or renovations frequently, has more connections to make every dollar count. They can apply their experience, knowledge and buying power better as part of a bigger project than a small one.
At the beginning of your project and before obtaining a price quote, talk to prospective contractors about your desire to make every dollar count by completing multiple projects at once in a full home renovation. Ask them about ways to save money by doing so. A good contractor is always pleased to help homeowners get the most from their budget.