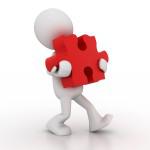 Are you content with your current technology investments and are they aligned with your business goals and strategic objectives? Does your current technology deliver the best benefits for your organization?
Today's organizations are faced with numerous concerns that can jeopardize the success of a project. These issues can include:
introduction of new or complex technology;
implementation of new systems or products with significant impact on business strategy;
poor vendor management;
weak project management, and
undocumented requirements and testing
Discovering potential issues and risks (as listed above) before they endanger a project's success—is the driving force behind an IT assessment.
An IT assessment not only plays an integral role in providing a snapshot of your company's computing system; it also provides your organization perspective on the effectiveness of its system, staff, budget, vendors, procedures and company policies.
So why are IT assessments so important? What value can they provide to your organization?
     An IT assessment can help to deliver:

Successful projects on time and on budget
Decreased cost exposure from overruns
Enhanced competitive position
Internal control over financial reporting
Reduce risks in IT
Improve security
Help to comply with current regulations
Improve IT governance
Due to the substantial benefits of an IT assessment, companies are taking time to assess their IT to determine whether their infrastructure supports today's business and more importantly if their business can grow with the infrastructure that is presently in place.
Can your organization benefit from an IT assessment?
Given all the advancements in IT, it is difficult for companies to assess this value using internal resources. At Litcom, we recognize that maximizing your technology investment and efficiently supporting the business is the path to competitive advantage. We can help you improve technology ROI and align IT investments with your overall business strategy.
Our goal is to provide the required pieces to develop the ideal IT solution that will fit your organization.
Interested in learning more about how IT Assessments can benefit your organization?
Check out http://www.litcom.ca/2011/06/assessing-the-value-of-it-in-your-organization/ and http://www.litcom.ca/it-assessment/ for further insight into Litcom's assessment methodology.