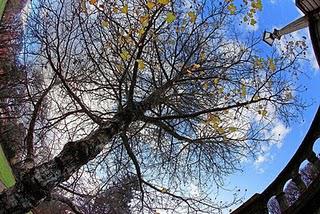 How can you spot a long-term expat?
By their response to the following questions:
Where are you from?
and
How long will you be abroad?
These queries cause befuddlement and agitation in those who have lived outside their passport country beyond the initial 2-year assignment. Efforts to respond cause otherwise intelligent, thoughtful and articulate people to stumble over their words and spew utterances that can go on and on without producing a comprehensible response.
Why are such simple, straightforward questions so hard to answer?
As long-term expats we are more than the sum of our parts, but we DO want each part to be recognized. My 21 year old daughter says, "I don't know really know where I'm from, which is usually one of the first things people want to know about someone they meet for the first time. All these places have shaped me."
Recently she produced a response that works for her...for now... "I am a New York-born, London-raised, Swedish-infused Jewish girl with an inability to live in one place for very long." That is quite a mouthful, when what most people are prepared to hear in response to, "Where are you from?" is, "Iowa," and then move on.
But, is it moving on that is the issue for long-term expats? How does one decide to stay in a place that is not our 'home' or passport country? How do we decide to leave? What happens when we know that 'going home' is not likely to be part of our life's journey. (What is home, anyway, for an expat?)
What I'm getting at is that for long-time expats, the process of transition and adjustment to living abroad is ongoing. And this is because:
Over time we identify less with our passport nationality
but
Regardless of how long we stay in a place, we will never truly be local.
This leads to confusion as to who we are. As an American in England for 12 years, I was more aware of what it was to be American while living in the UK than in the US. This was particularly true during national holidays like Thanksgiving and 4th of July, and at gatherings with locals where my opinion came to represent that of the entire US populous.
However, back on my native US soil it was British vocab that came out unbidden. "Put trash in the bin and watch out for lorrys while in the zebra crossing. Nowhere am I truly at home...
Long-term expats constantly ride both sides of a see-saw, and it is the balancing act that sometimes sends us tumbling to the ground. In one direction we make effort towards permanence. Our focus shifts to the task of creating and living a meaningful life outside our passport countries. We shift friendships away from short-stay expats, transition from rental property to home ownership, change schools, jobs, and even residency status from temporary to permanent and possibly acquire citizenship in our adopted country. Companies may also push the shift; changing our status from expatriate to locals, often reducing monetary benefits and multiple small 'extras.'
At the same time, however, the ongoing reminders of not fitting in to our host country are ongoing. Certain cultural and language differences are seemingly impossible to transcend which continuously 'pokes' at the awareness of being 'other.' (Read Tiffany's blog about her birthday experience as an example.)
So, despite efforts at making friends with local nationals there remains ease in mixing with those of our own nationality. Uncertainty about the ultimate length of stay, the need for training or retraining for a career that may not be accepted if and when we leave our adopted homeland and difficulties with having one's professional qualifications recognized locally often make us hesitant to pursue personal and professional goals.
Choosing to remain abroad, though, isn't easy either. Staying behind when others leave is painful.
I recall belonging to a long-termers expat group, but when the majority of events were good-bye parties, I gave up my membership. Yet,
The longer we are abroad, the harder it is to make the decision to leave.
A colleague and I were having a conversation with an American expat in England.
"How long have you been here?" I asked.
"25 years," was the reply.

My colleague then asked, what I thought was a ridiculous question:
"Are you here permanently?"
But his answer surprised me even more:
"I'm not sure."

In sum, for the long-term expatriate, permanence and transience are inextricably linked. So how do we make the best of long-term expatriation? The best piece of advice I have heard came from an expat presentation I attended many years ago:
Live where you are planted.
I can add to this by saying:
Plant yourself where you are living.
Such is the life of the long-term expat. We need to learn to live with uncertainty. We must use the ability to adapt and be flexible, required characteristics of all successful expats, to be at home and make a home wherever we are.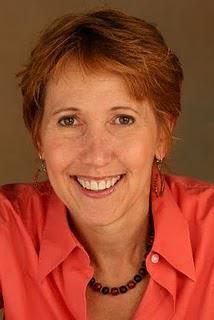 This post comes to you from Jill Kristal, President of Transitional Learning Curves, offering aid to families going through the process of relocation. A clinical psychologist, Jill lived in London for 12 years with her family. With her colleagues she created Transitional Learning Curves and the series of 'Our Move' games to help relocating families with the adjustment that comes with transition.
Top photo: Flickr user
Ian Sane
Bottom photo: Jill Kristal