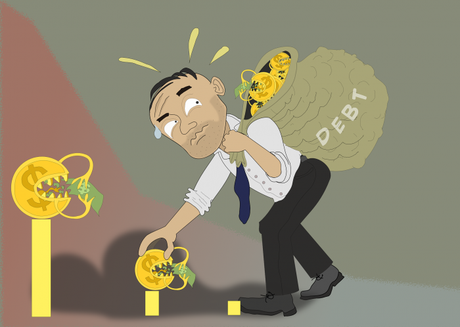 Sometimes, businesses can find it tough and when times are hard, they could get themselves into a bit of a pickle financially. This is when they occasionally reach out for some help from institutes like banks or lenders. If you have a poor credit rating, then this could affect your company's ability to get credit or the credit that is offered to you could be on really bad terms as the lender will see you as a potential risk. 
How to Avoid a Bad Credit Rating
There are many things that you can do to avoid receiving a bad credit rating, however, there are some things that have more of a bad impact on your score than others. The first thing that you should really ensure is a priority is paying all your bills on time. This includes any mortgages or money for rent. If you fall behind on a mortgage payment and show as "arrears" this will significantly affect your score. In addition to this, if you have a large amount of "rolling debt" that is not showing signs of reduction, this will also affect your score. 
Finally, if you are operating at the limit of your credit approvals (for example if your credit cards have limits of $50k and you are maxed out), this will also have an impact on your score in a negative way.
How to Repair Credit Rating
As it is so important for you to have a credible credit rating there are things that you can do if it goes wrong. There are companies out there that specifically focus on credit repair and will work with you on looking at what your current score is and what can be done to improve this. Initially, they will look at the report history and confirm with you that all the details are correct. This can include making sure your personal details are all good as if they aren't you could be getting penalised for someone else. In addition to this, if you have a financial connection to someone they will make sure that there are no issues with this person either as anyone you have a firm financial connection to will influence your score.  The credit repair company will help with managing disputes from your report so if you have something showing up that you don't actually agree with, they will take on this dispute and try to resolve it.
If all else fails and your score is a true reflection of your current position and you are in fact a risk to lenders, the company can work with you on what actual credit you can receive.  As a result, there will be companies out there more than happy to lend to you but will have higher rates and terms connected to them due to the risk. The credit repair company can advise you on the best deals they think is possible for you or your business based on your score.