Like every year, Apple Inc. launched next iPhone variants i.e. iPhone 6S and iPhone 6S Plus during its WWDC event held on 9th September 2015. Apple surprised everybody by presenting many unexpected amazing features that make iPhone 6S and iPhone 6S Plus worth buying in every possible aspect. Many industry insiders are already calling iPhone 6S & iPhone 6S Plus the most outstanding presentation of Apple Inc. in last five years.
Apple Inc. is on cloud nine as they managed to dominate the smartphone market in last two-quarter globally. Moreover, their last flagship – iPhone 6 & iPhone 6 Plus performed outstandingly good in term of revenue generation and user's expectation. And now, new users are accepting iPhone 6S and 6S Plus with open arms.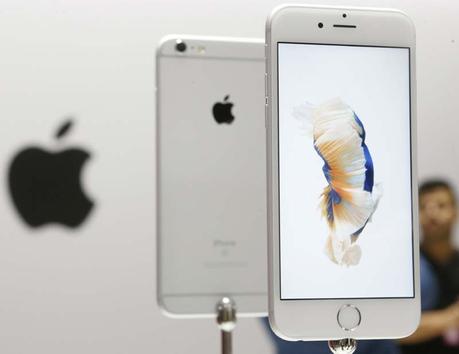 Now it will be very interesting to watch how other Android competitors will perform after launching of iPhone 6s variants. Samsung Electronics also recently launched their much-talked flagship range i.e. Galaxy S6 Edge Plus & Note 5. On the other hand, there are other appealing opponents like – HTC One M9, Motorola Mote X (Style & Play), Sony Xperia Z7 Combat that have all the elements of giving a tough competition to new iPhone 6S & iPhone 6S Plus.
But, still iPhone 6S and 6S have some out of the box features that makes them superiors in many aspects. Let's find out more about these cutting-edge features of iPhone 6S & iPhone 6S Plus that have made them talk of the town -
1. Camera: In the past Apple got repeatedly criticized for not enhancing the iPhone camera quality in terms of pixels and autofocus. But with iPhone 6S & 6S Plus, Apple managed to shut the mouths by introducing 12 megapixels primary and 5-megapixel front camera. The new improvised iPhone 6S & S6 Plus ensures better autofocus, image and color quality. Another interesting chance that makes iPhone 6S & 6S Plus better in term of the camera is the display that works as LED flashlight while taking the selfies from front camera. In the nutshell, we can say that iPhone 6S & S6 comes with the best cameras in the history of iPhone.
2. 3D Touch: The new iPhone 6S & iPhone 6S Plus comes with 3D touch that works by using some display hardware & smart software. With the help of this new 3 D touch, iPhone now recognizes the three level of touch pressure. In simpler words, 3 D touch allows users to perform different actions by applying different touch pressure with a tap.
For example, Press lightly on a tap target in an app and you'll get a peek at whatever it leads to. Press harder and the app will open a new screen. Firm touches and swipes also trigger various gestures.
3. Live Photo: Another interesting feature of new iPhone 6S & 6S Plus is the Live Photo. This feature captures a brief video in the background every an iPhone 6S users takes a standard picture. Live Photo allows iPhone users to have a sneak peak of their memorable moments in the form of short clips. Isn't this new Live Photo feature amazing folks?
4. A9 Processor: New iPhone 6S & iPhone 6S Plus are powered by the new A9 processor based on a completely new process. Enabled with unique tri-core architecture A9 processor is 70% faster than the A8 processor with a GPU that is 90% more effective. Moreover, iPhone 6S & 6S Plus comes with 2 GB RAM that enhances the user-experience.
5. New Touch ID: The new Touch ID sensor is twice as faster as the scanner in the iPhone 6 and 6 Plus. Although, iPhone 6 touch sensor is much better than the other competitor. It is going to be very interesting to see the awesomeness of this new Touch ID sensor.
6. Motion Wallpapers: Although animated wallpapers are not very new when it comes to the smartphones. But, like many other times Apple Inc. has once again introduced an innovative way of making your iPhone much better than the rest by introducing Motion wallpapers in the new iPhone 6S & 6S Plus.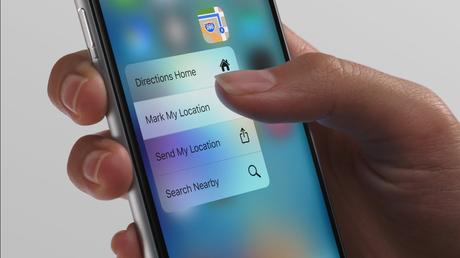 iPhone 6S and iPhone 6S Plus will hit the market on 18th of September.We hope this blog post will help our readers in making the best choice with their flagship smartphones. For more news and updates stay tuned to our official blog space.
Finoit Technologies (I) Pvt. Ltd is a well-known custom IT solutions development company. For info, you can write us your queries on [email protected]
5 Best Flagship Smartphones to Look Forward in Second Half of 2015