Rohan is fond of books since childhood. During school days when all others would be spending most of their time in playing and gossiping, he would be busy reading books. In fact, he was always beyond his age. Even at that age of early teens, he had a collection of all kind of serious philosophical books. During college, he was one of the most brilliant students in studies. After getting a lucrative job in a software company, he was posted in their London office. Away from home while living alone, Rohan started missing his country and friends badly. Especially, when he proposed to his childhood girlfriend Ria to marry and settle with him in London, he received a very cold response from her. That was quite shocking for him and was bad enough to get him into drugs and drinking.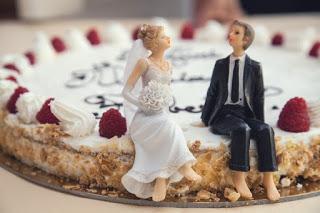 Photo on VisualHunt
This started impacting his well-settled job and performance at the workplace. All his good work done at the workplace started getting replaced with criticism from his colleagues and superiors. Sharon, who was heading the quality control function in the same organization had enough chances to observe minutely this drastic change in Rohan's behavior. As a software development and testing go hand in hand, Sharon and Rohan used to have a good amount of interactions on a regular basis and thus had become close friends. Sharon could sense that there was something wrong with Rohan that is drifting him away from his good career and taking him into darker zones of life. Sharon knew well that Rohan doesn't hail from such an advanced country like her but still, she wanted to bring Rohan back on track before he gets broken completely.
That is why Sharon planned to discuss something serious with Rohan. In fact, she was quite conversant with a well known
online dating site
of repute. She discussed with Rohan during the lunch on this site and advised him to become a member. Rohan, knowing that such a concept of joining a
dating site
is not that popular in his country, there is no harm in trying it. To join that online site was quite simple. Rohan was not very hopeful though that this action would help in getting out of the muddy waters he has delved into. Probably, this was because he had no idea about it and no prior exposure to such sites taking their members quite seriously and helping them find the right match or life partner. It didn't take much time for Rohan to get an idea of how this site works.
After carefully entering his details and hobbies, the site was quick enough to propose right matches for him matching his likings. The site also helped him in suggesting how to take the matter further with the proposed candidates. That, in fact, was quite an intelligent and proactive manner the online dating app was behaving. With the help of this wonderful experience, it took Rohan hardly 2 months to find a suitable match. In their first meeting itself, both Rohan and Rachael fell in love with each other. It didn't take much time for Rachael to get Rohan on right track. Within the next 6 months, Rohan got a good raise in his salary for his outstanding performance along with a promotion. Soon after that Rohan and Rachael got married and lived happily thereafter.