We may be past E3 season, but the news keeps rolling in about new releases and expansions to existing games as the dust settles. Warframe, popular free-to-play sci-fi third person action shooter that has been holding its own since 2014, has reached a level of popularity that allows for a yearly convention much in the same vein as E3. While one caters more to the gaming press, TennoCon is very player-oriented and it certainly shows.
Third time's the charm
TennoCon 2018 is the third instance of this yearly celebration of one of the most popular games on Steam, generally hovering in the top five games on Steamcharts ranked by concurrent players. It's no small wonder that Digital Extremes might want to capitalise on that popularity given how the developers have a storied history of transparency with their players.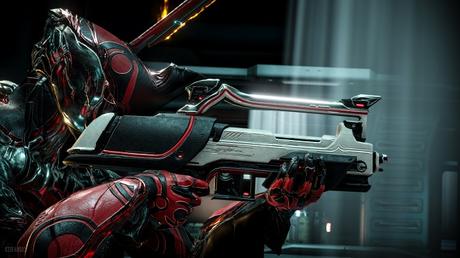 Image credit: Stefans02 via Flickr
One of the most surprising bits of news is the impending port to the Nintendo Switch, following up on the game's console release for both the Xbox One and the PS4. There's no given window for a release date as of yet, but the game's port will be handled by the same company responsible for porting Doom and Wolfenstein to the Switch as well. It's a solid choice, given the ratings those ports received, and Warframe is just the sort of game that lends itself well to mobile play despite being a console and PC-specific title.
It's a third-person action shooter and its emphasis on fluidity of movement and action lend itself well to controller-based play styles, yet it's also broken up into short, easily digested missions that don't require huge chunks of a player's time in one sitting. For an online game, this is especially notable given how many MMOs focus solely on long play sessions of multiple hours to maximise playtime efficiency.
News of the game's newest expansion, currently going under the development name of Railjack, also received star treatment at the convention. Space combat and cooperative dogfights seem to be the newest gameplay twist as well as a new landmass to explore on the surface of Venus complete with a hoverboard to explore it with.
If you're concerned about the validity of a hoverboarding gimmick, it's important to note that Warframe is no stranger to adding gameplay twists as the game evolves over time. Open-world environments were added relatively recently, though that may not have been as ambitious as the addition of six-degrees-of-movement combat introduced with the Archwing system, which is essentially a space-age jetpack strapped to your killer robot body that you can take zooming around in space for one-on-one dogfights.
Somehow, everything just works together in an engine that doesn't seem like it was made with these gameplay elements in mind, yet here we are.
Warframe vs. Anthem: Looming competition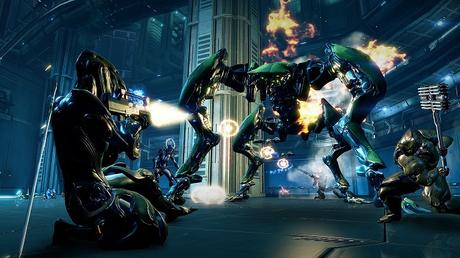 Image credit: BagoGames via Flickr
Many of the upcoming features for Warframe, including two new frames for players to control, are slated for an uncertain release with an apparent push to show new features before 2018 is out. With BioWare's Anthem poised to ship early in 2019, this may be more than a simple coincidence between the two companies. For the uninitiated, Anthem is an upcoming shooter with many thematic elements that are wholly similar to Warframe in a way that may not be entirely coincidental.
Digital Extremes employees seem less than concerned, citing how increased attention on the genre can only be good for the health of Warframe's niche. Given its popularity and user base, it's hard to imagine a supposed Destiny-killer knocking a free-to-play game out of its popularity slot.