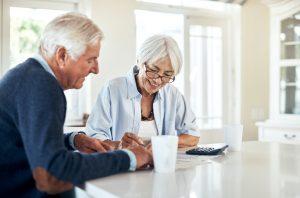 Looking for best electric company in Houston for a long term rate? Find out which one leads our electricity supplier reviews.
Who is the best electric company in Houston?
Texas electricity companies primarily compete on price. But,, the amount you owe your retail electricity provider each month shouldn't be the only factor in choosing a company. Thanks to Texas Electricity Ratings, you're able to gain insight from actual customers on what each energy company is like. Using our ratings, you can find out whether you're signing up with a company that will treat you right or one you'll want to leave. Undertaking a Houston electricity providers comparison couldn't be easier!
Right now, the best Houston company offering a 24 month electricity plan is Gexa Energy. Their 4.9 out of 5.0 star rating shows you how much this company values your business. Their Gexa Saver Supreme 24 plan also happens to be the lowest price 24-month plan available when measured at 1,000 kWh of usage in a billing cycle.
Best electricity plans in Houston, TX
This 24 month electricity plan pricing structure hits the sweet spot for moderate usage Houston electricity customers. The Gexa Saver Supreme 24  plan's $75 bill usage credit kicks in when a customer uses between 1,000 and 2,000 kWh of electricity in a billing cycle. If your home's usage never falls below 1,000 kWh in the spring and fall and also never climbs above 2,000 kWh in the cold of winter or heat of summer, you should strongly consider this plan. Outside those parameters, customers pay a higher average price per kilowatt hour. In those circumstances, other plans may be more advantageous for low usage and high usage customers.
In addition to having a great price, the Gexa Saver Supreme 24 plan boasts 100% renewable energy. Several years ago, it would have been unheard of for a completely green energy plan to also offer the lowest price compared to similar plans. But this 24 month electricity plan does it!
Renewable energy no longer means paying a high premium for environmentally conscious electricity. According to the Dallas Morning-News, "regulators have ensured a competitive market, a stable grid, and electricity prices below the national average" through a combination of "monitoring of the market and evolution of governing rules." When the deregulated electricity market works as intended, Texas electricity customers benefit.
Compare electricity rates from Houston energy companies
Whether you want a short term or long term plan, Texas Electricity Ratings is the place to compare electricity companies in Houston. Here you'll find all the information you need to select the right plan for your home. Price, terms of service, and customer ratings are just a few of the key pieces of information organized clearly for you at http://www.texaselectricityratings.com.