My foyer just got painted - here are a few quick photos and then I'll tell you my plans for decorating: (And a DIY that I love to follow)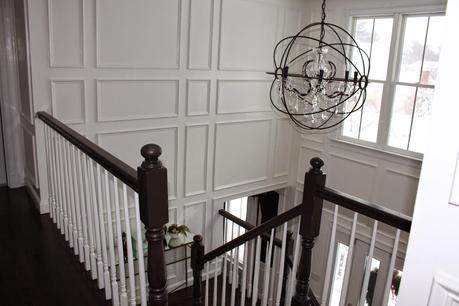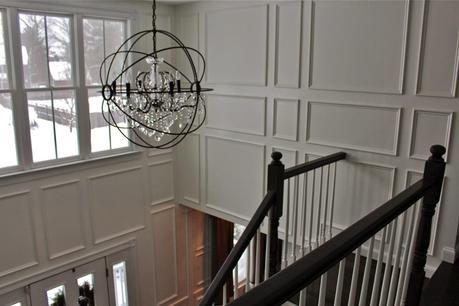 I did Cloud White like I always do - my go-to white.
And a few at night: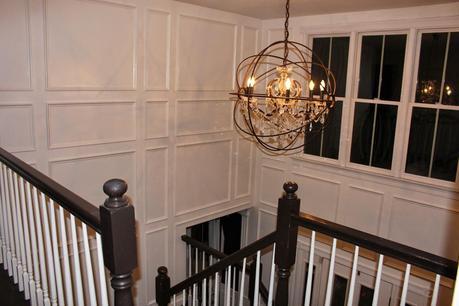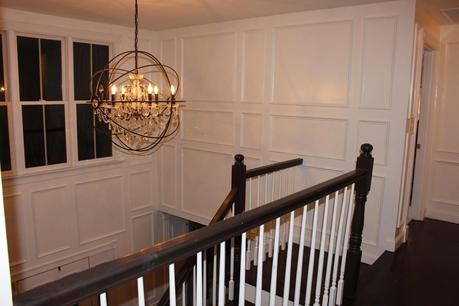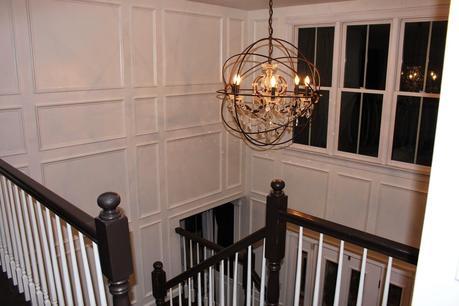 You can see that the table is back on the landing. Above it, I am going to do something really colorful, either framed scarves or framed fabric. Here are some fabric samples that I'm considering: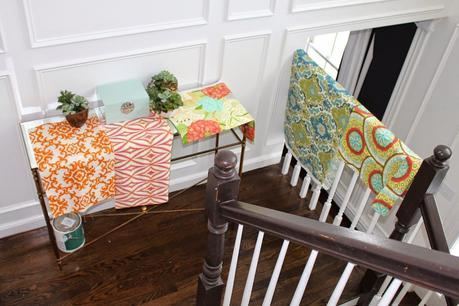 The goal is to make it bright cheery like the framed scarves in Ellie' room: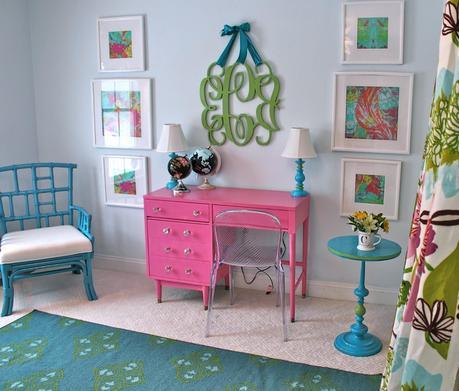 And some other favorite inspiration rooms, all of which show framed silk scarves (Hermes and others):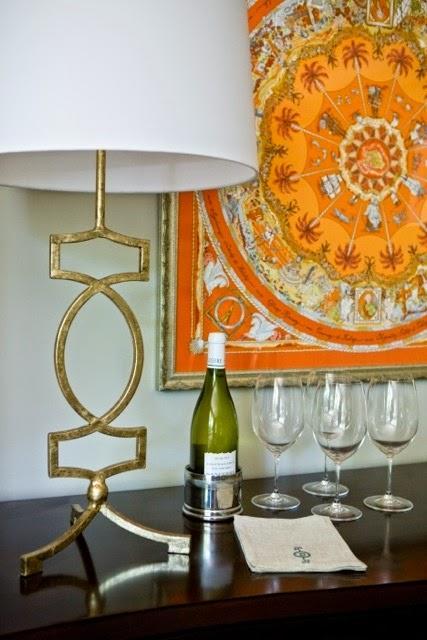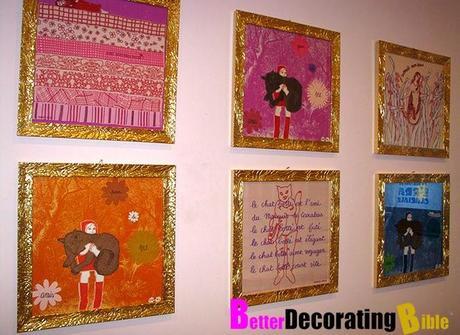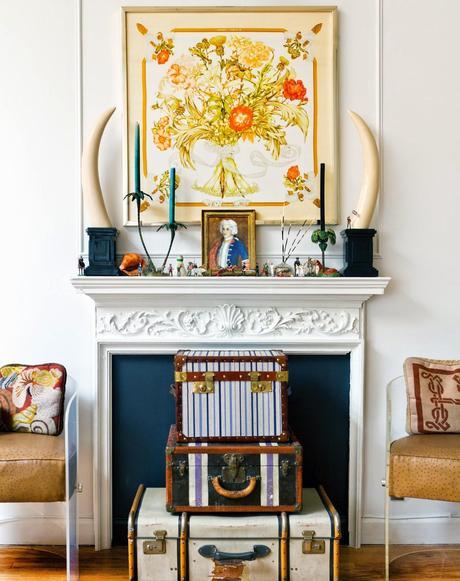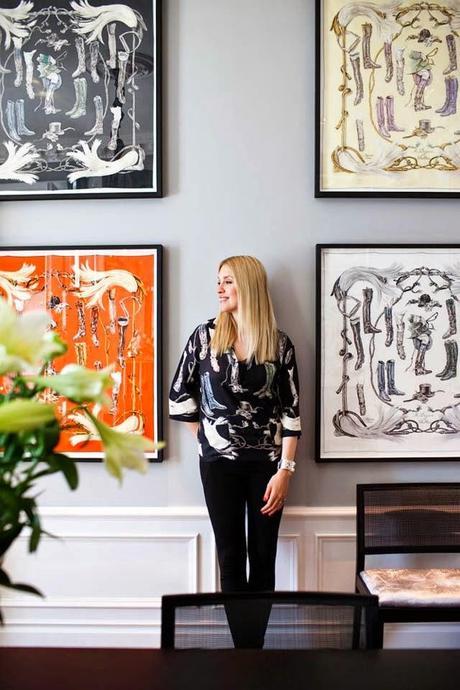 Images
 And a quick shot to show you the mirror that just got delivered for the bedroom. I wish I had the extra money right now to have it painted. It's literally the last step, but the quotes were a lot. I might do it myself. But in any event, as soon as that is finished I'll do the whole room reveal with colors and sources: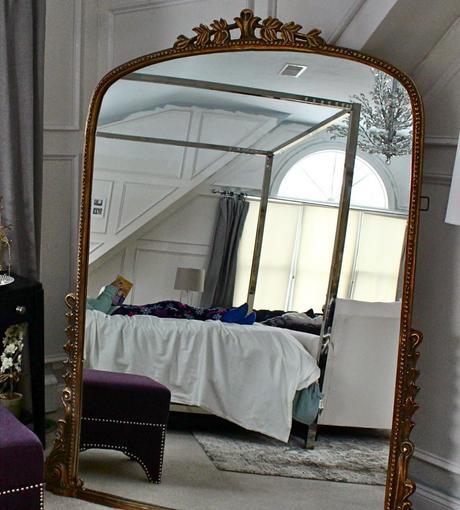 Next, a DIY that I just finished. I mentioned these hand painted globes once before, and showed you one I was working on. I ended up scrapping that one and did these instead because Ellie said she wanted smaller ones. So I bought the globes at Home Goods and used acrylic paints form Michael's, a gold paint pen, and clear gloss spray to finish them. I need to spray the bases gold and I'll be done. But since they are 95% done here, I thought I'd show you: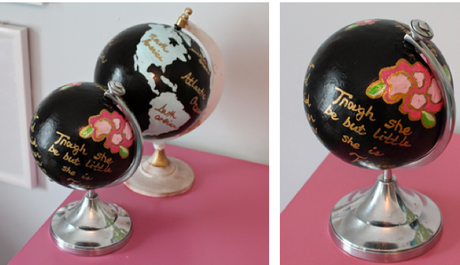 The first one is meant to be sort of accurate, and the smaller one is just flowers and sayings I like for her ("Though she be but little, she is fierce" and "He offered her the world but she said she already had her own.")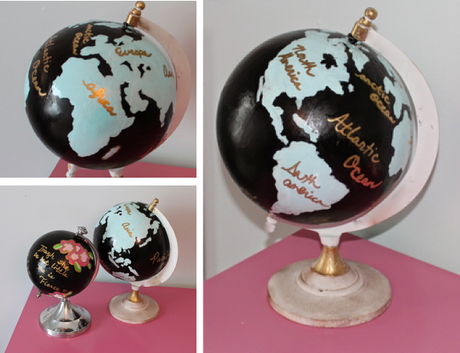 Ellie loves them more than I expected her to, so I'm really glad I did them.  Aren't they cute?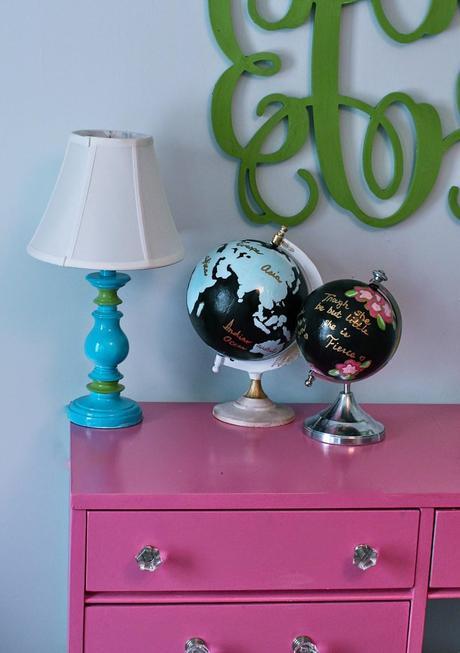 Finally, one  shot I just took of Ellie being sweet :) She spent this snow day "crimping" her hair with her friend (hello 80's) - see it on the left?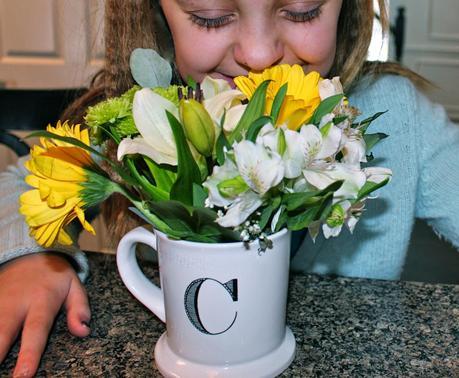 That's all.....see you tomorrow with Ellie's bedroom reveal (finally)!
See what's new:


Subscribe by Email 
HERE
Post a Comment (even from EMAIL) by Clicking 
H
ERE