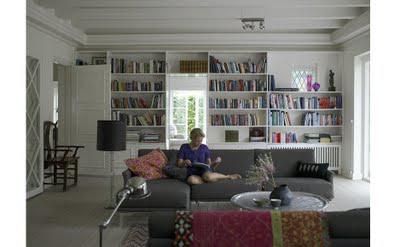 Love this space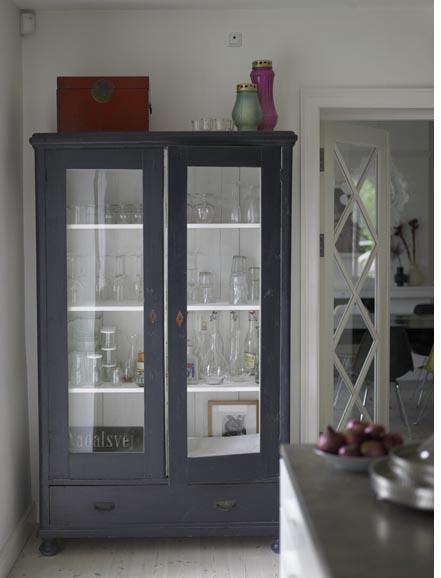 The color of the china cabinet is perfect to add some interest to the space.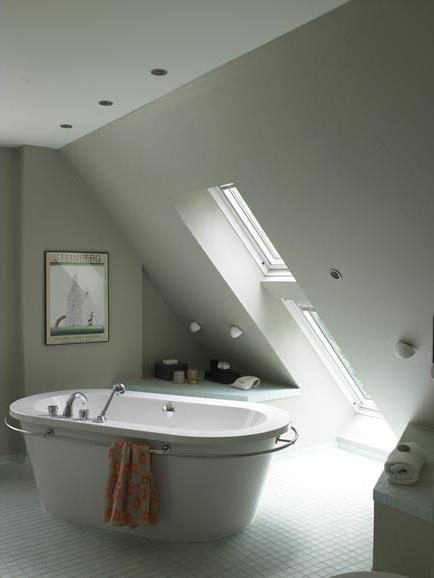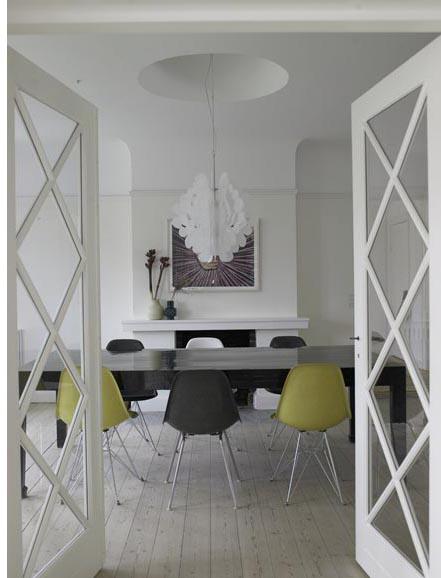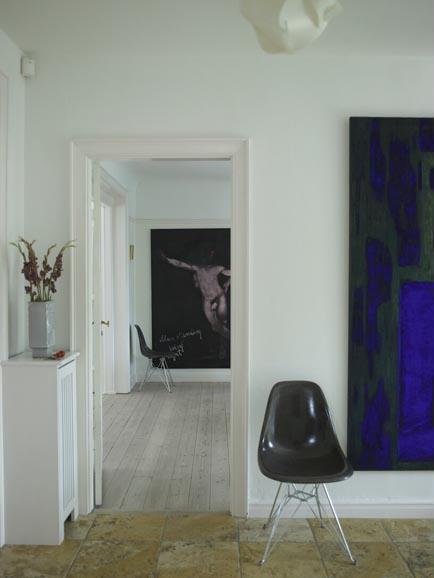 Two images above show the entryway.  The owners have used mismatched chairs in lieu of a console.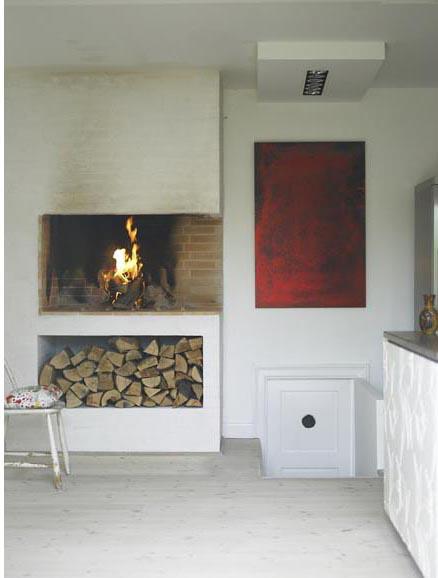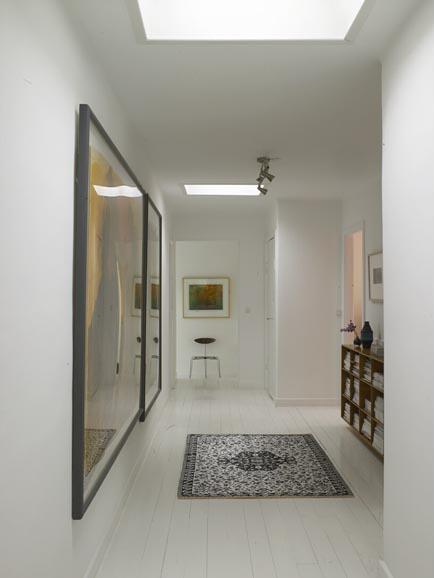 Great idea to remember - oversized prints hanging side by side in the hall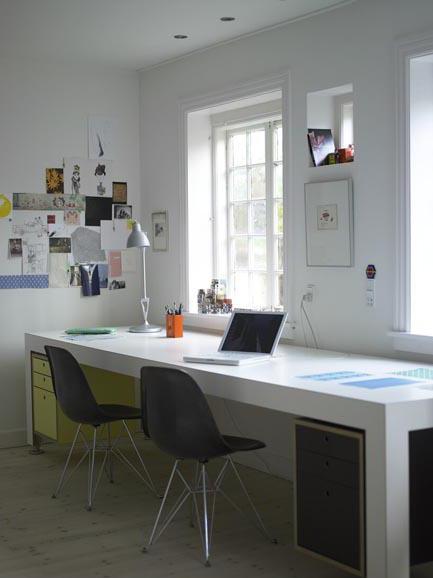 Perfect desk - plenty of surface area to spread out inspiration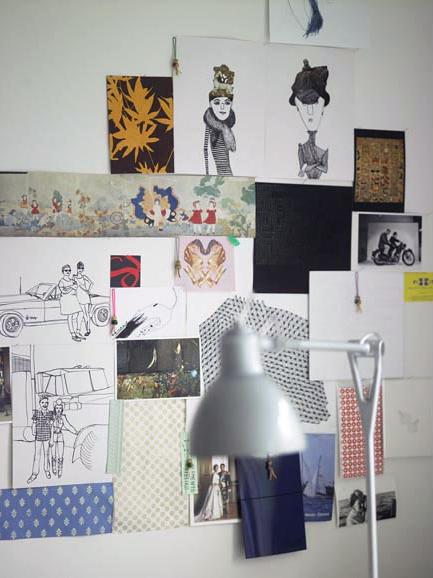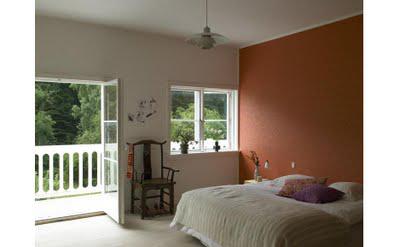 LoVe that chair and the gorgeous view!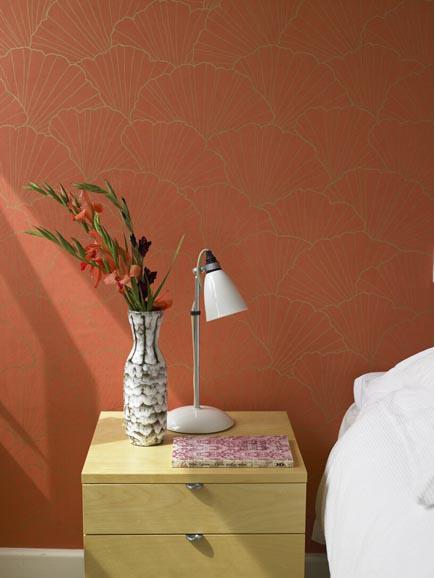 I don't think I could ever do orange in my bedroom, but this wallpaper is beautiful. I could do it in my home office I think - as orange is supposed to boost creativity.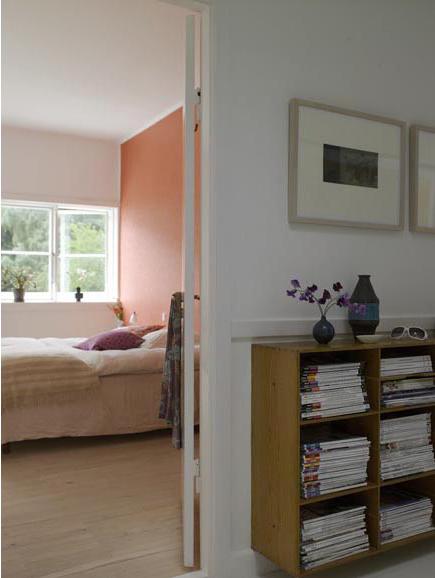 I am a magazine hoarder, because I've found that sometimes I'll flip through a magazine from a year ago and something will catch my eye that didn't the first time I looked through it. So perusing last summer's magazine is sometimes like opening a brand new magazine. This bookshelf has the perfect sized cubbies to store mags.
All images © Richard Powers