House Sitting is a great way to see the world while also saving some money. Since we started this blog, we developed a strong taste for slow travel. We enjoy spending long periods of time in one place, going out and getting to know the local spots on our own time, relaxing and not feeling rushed. One of our favorite ways to keep our travel affordable is house sitting. I must admit that usually our house sits come with a pet-sit as well and that means I get to have a different pet in every city I visit. Who would say no to that!?!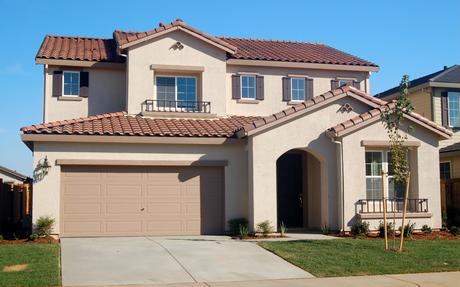 House sitting is our favorite means of arranging a long term stay, especially if we are in a new city. The combination of having an actual home with a full kitchen, a space that's large enough to live and work out of, and usually some fun and furry new friends makes house sitting hard to beat. House sitting also gives you the opportunity to spend some good, long, quality time in one spot and really get to know the areas' ins and outs. Plus, once you get past the fees to join a house sitting site it's normally the best kind of affordable: Free!
House Sitting Sites
There are quite a few house sitting sites out there. The popularity of house sitting is growing rapidly and there are sure to be a few more popping up. Here are some of the sites that are the most popular and some that Kenin and I have used for successful housesits in the last few years.
HouseCarers.com – This site has provided us with the majority of our house sitting opportunities. If you are looking for a place to stay in North America (as well as Australia) House Carers seems to have the most options and is also filled with many longer term home stays compared to some other sites.
Trusted House Sitters – Trusted House Sitters is used by many of our peers frequently and with great success. On this site you'll find a ton of domestic and international house sits as well as many shorter term (from a few days to weeks) house sit options.
House Sitters America – If you are looking for a USA only house sit, this site is a tremendous resource. With a more focused site and innovative features like reply ratings (making sure that everyone gets a response) and a very low annual cost, this is a great choice for anyone looking to travel through the USA.
MindMyHouse – With a focus on North America and Europe there are a lot of good options here, and they also have the lowest cost with only a $20 annual sign up fee.
LuxuryHousesitting – If you are looking for something upscale and fancy in North America or Europe, this is definitely the site for you.  Their House Sitter fee is relatively low as well, however the site also has a lower inventory pool as the homes are a bit more selective.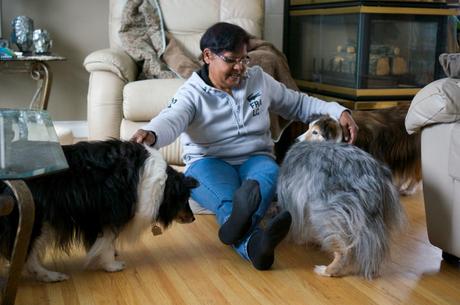 Loving the dogs at our house sit