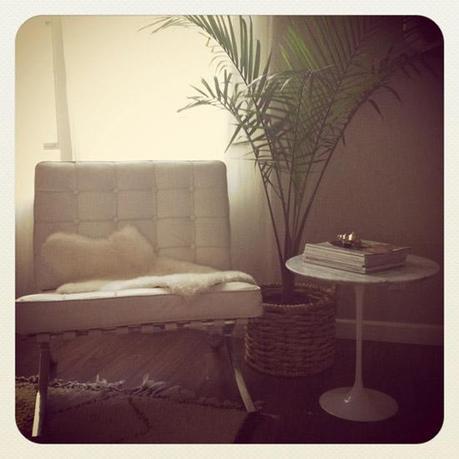 After my crazed weekend*, I needed to decompress and add some calm in my life. A trip to Lowe's and $13 later, mission accomplished!
I was certainly inspired by the vast amount of gorgeous interiors featuring large house plants that seem to add so much textural interest while softening any space.

Living Etc.
/

Modern Findings
/
/

Michael DePerno in Elle Decor
/
/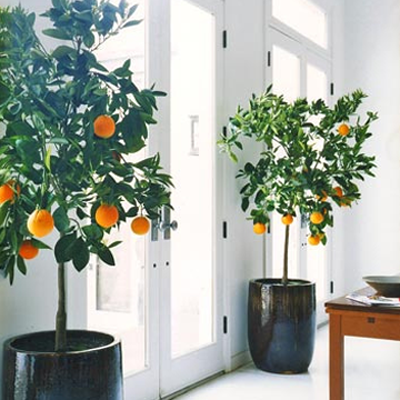 Domino
/


Larry Lazlo in Elle Decor
/

 /

Carlos Miele in Elle Decor
/

/

/

Joe Serrins via WSJ.com
 (View my past post for more fiddle leaf ficus trees)
/
Here are a few picks for planters for any personality:
(Note that some of them have drainage holes and would need a standard plastic liner for indoor use.)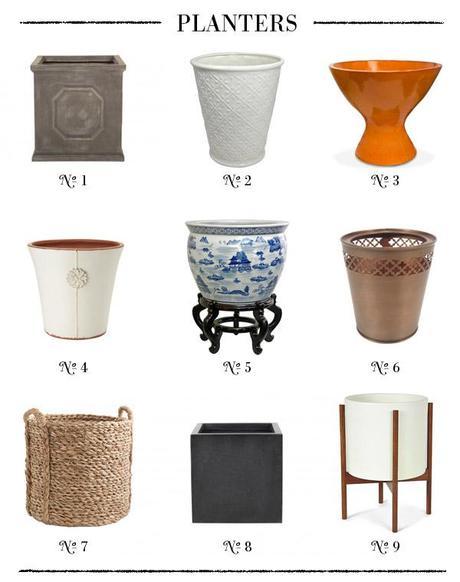 No. 1 / 2 / 3 / 4 / 5 / 6 / 7 / 8 / 9 
/
Do you have any large house plants in your home?
*About that crazed weekend, the wedding was a total blast! I am still recovering. But I ended up doing half-up/half-down for my hair, per the stylist's reco. More to come!