I was invited to the spring line viewing party for House of Gemmes. Kristin invited friends and family over to see and give feedback on what items we want to see going forward and what prices we like. I have to say that is a very smart idea!  
Here is what I wore: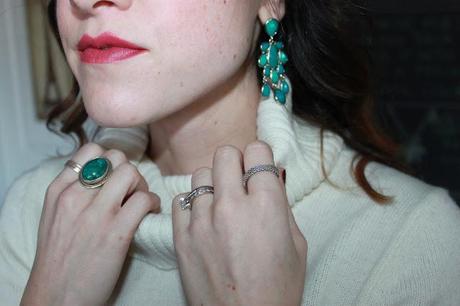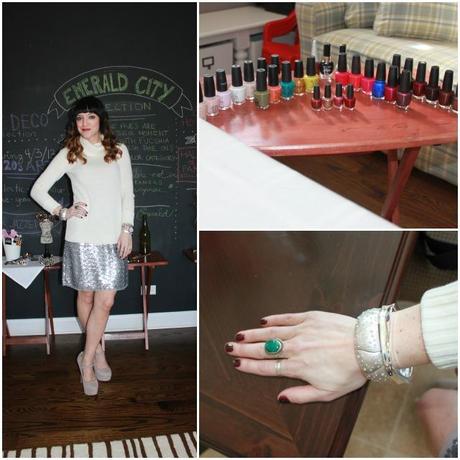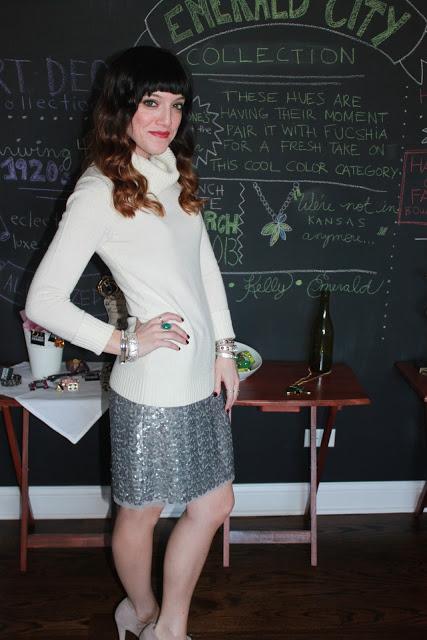 Top: Gap, Skirt: Lauren Conrad, Shoes: Shoemint, Gem Ring: Street vender in London, Bracelets: C/O House of Gemmes, Earrings: Baublebar, Watch: House of Gemmes, Chain Ring: Tiffany & CO, Stackable Rings: Shop Jules
As you can see in the third pic, there where complementary manicures at this party. I, of course, got my nails done (OPI Lincoln Park after dark) before I took outfit pictures. ;)
Here are some pics of the set up Kristin had in her home/home studio: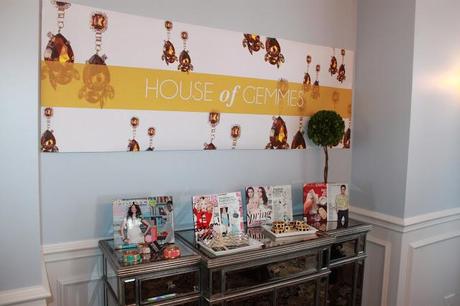 Check out all the amazing press House of Gemmes is getting right now, so exciting and VERY well deserved!
Below are some shots of the jewelry that were laid out. Kristin had to stock and restock because things were going like hot cakes.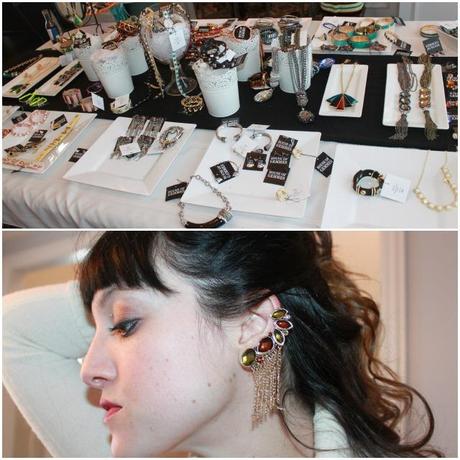 Look how cool this ear cuff is? The other side was a 3 stone smaller stud, it's part of the art deco collection that comes out this April.
It's so edgy and so different, but that's what I love the most about it. Kristin knows her stuff!
Don't want to miss out on the release dates of some of the items you see above and below? Sign up for their mailing list at the bottom of this page.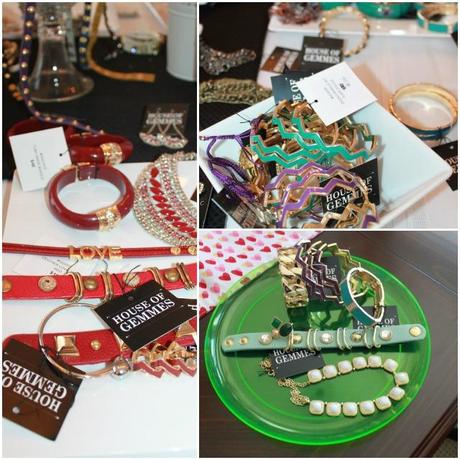 The pile of jewels on the green plate is what I ended up leaving with. So many beautiful items to choose from, I had to narrow it down for sure.
I really love that there are so many new designs coming out, but my favorite is that she is diong some of her staple pieces in different, season/on trend colors.
An example of that would be the wrist wrap shown on my plate above in mint. LOVE it for spring!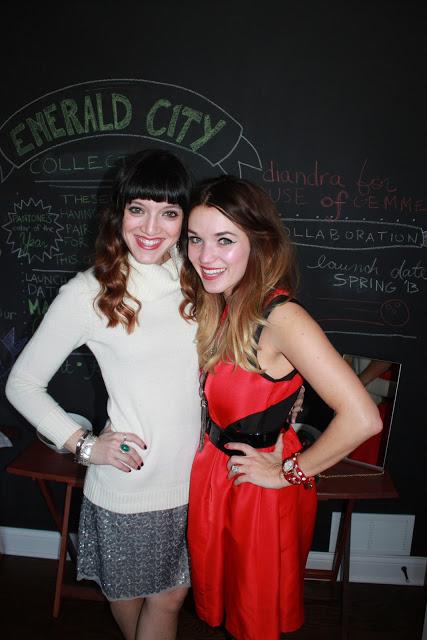 Me and Kristin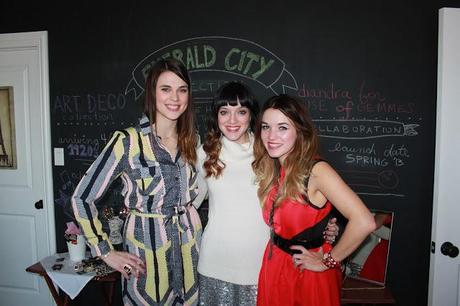 Lindsay, myself, and Kristin

 

The event was so fun. The food was amazing, my nails looked great, and I left with a lot of amazing jewelry too (I can't wait to style it in outfit posts to come)!

 

Kristin has a really cool concept happening right now called Collection Atelier.

You can vote and help her to create items in the new spring line! Every opinion counts so make sure you vote here.

 She is also offering Stiletto and Diaper Bag readers 25% off by using code 25SADBBLOG now through 3-5-13. Happy shopping! xo