"House of Cards" Will Start Filming Again Next Month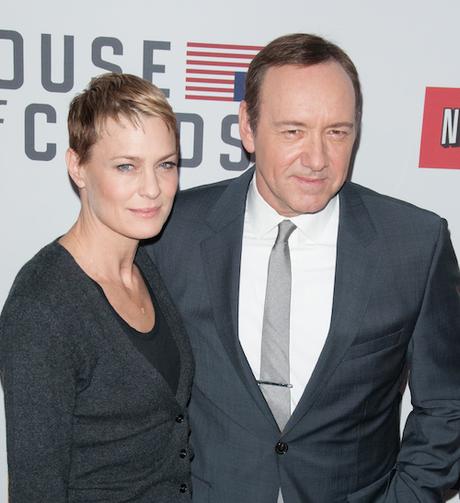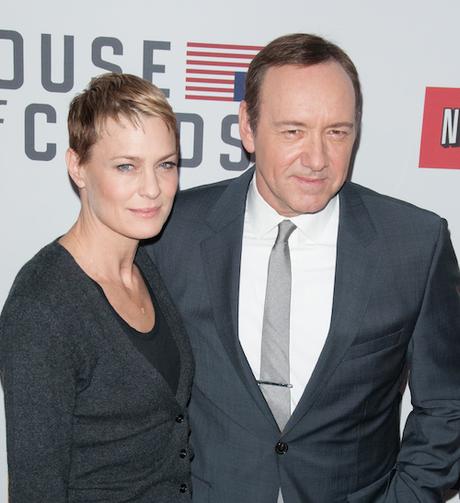 Even though Kevin Spacey has joined the club of Hollywood assholes who will have to spend their remaining years donning sunglasses and a hoodie to do so much as go through the drive-thru at Burger King to avoid nasty glares, his show House Of Cards will start filming their final season sans the drawling diddler of a president. Sigh…if only life could imitate art.
Deadline reports the Netflix show will probably fire up the cameras once again on December 8. The show was supposed to resume production at the end of November, but the production team wanted an extra two weeks…presumably to find a way to off Frank Underwood in a way a bit more tactful than Kevin James using junk mail from the gym to inform people his TV wife died. Production came to a halt in October in light of accusations about Kevin being a groping creeper. Pauline Micelli, the SVP of Media Rights Capital (the show's production company), issued a statement that basically said "we don't need a man! We got our hand!" OK, it was a bit more professional than that:
"These last two months have tested and tried all of us in ways none of us could have foreseen. The one thing we have learned throughout this process is that this production is bigger than just one person and we could not be more proud to be associated with one of the most loyal and talented production cast and crews in this business."
Netflix already said that they will "not be involved with any further production of House of Cards that includes Kevin Spacey." Now that is some piping hot tea. I mean, is Robin Wright as President Claire just gonna start a Cabinet meeting with, "I humped him to death in front of the fireplace like I did last season to my old concubine," and then casually ask for the morning briefing on Pyongyang? Or will we get some weird Whitney Houston hologram to wrap things up for Frank? It worked so well the first time around!
Pic: Wenn.com
Source: "House of Cards" Will Start Filming Again Next Month
4 total views, 4 views today