House of Cards Season 5 is all about
Politics
. Politics is like a chessboard. But with a difference. In the real world, politics it is played by human beings. In politics, human beings become the pieces of the board. And strangely few of the pieces also become the players of the game. There are many similarities in both. At the same time, there are many differences too. Firstly. in real chessboard, there are 64 squares. In politics, this pattern is not fixed. There are squares, dots, lines, triangles, and all kind of other geometric shapes. Secondly, in real chess, the power of various pieces is fixed. But in politics, the pieces have to derive their power from within and surroundings. In fact, no piece ever comes to know how powerful the other piece is. In politics, it is a game of perception, guts, and passion. But one thing is sure.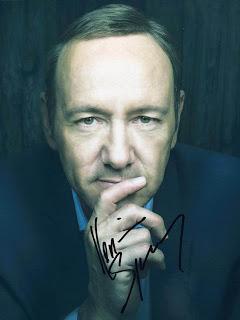 Photo credit: A ONE-MAN ARMY RETURNS TO NO-MANS' LAND via Visual hunt /  CC BY-SA
Emotions have no place in real politics. That is what House of Cards Season 5 conveys. Rather, it is like a war every moment you spend in politics. The best or the worst part is you never know what is going to happen next moment. But still, there are some players who become the drivers and make the things happen at their will. Though it is possible but not so easy. Everybody can't create that rare but right combination of guts, wits, and confidence. It is not only about knowledge. Rather, it has to be a step ahead. It is really like a war. You never know what next situation will be. But you have to prepare, mold, and transform instantly according to the new situation every next moment Brings. Promises, words, and commitments have no meaning in politics.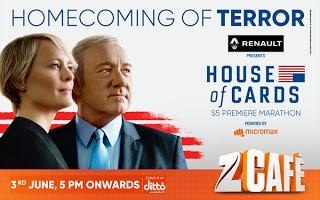 In House of Cards Season 5, politics is only a power game. It is like the homecoming of terror in a very sophisticated and polished manner. And as we all know the power in this material world comes only in two ways. Either you have to have a lot of money to run the world your way. Or you need to grab a chair that is powerful enough to generate money. A powerful casting with a strong storyline keeps you engrossed beyond expectation. Every moment brings in a new surprise with an unimaginable twist in the story. That is the beauty of House of Cards Season 5. In fact, to keep your grip tight on it, you can't afford to miss any of the sequences in between. Therefore just tighten your belts to ensure you don't miss the premiere #HOConZCafe. And then any serial thereafter will be essential to watch to keep this thrilling story in your grip.
House of Cards is the story of a ruthless politician (Kevin Spacey) who plays all his cards including guts, wits, and passion for conquering Washington, D.C. in a most surprising manner. This Emmy and Golden Globe-winning political drama has a lot of thrill, suspense, and climax in store for you. In fact, every moment brings in a new climax. The other lead cast includes Robin Wright and Kate Mara. Probably this is one of the best creation of Beau Willimon and he will be known for it for years to come.
Frank Underwood is coming to India with the television premiere of House Of Cards Season 5 on Saturday, 3rd June, 5 PM onwards, only on Zee Café!