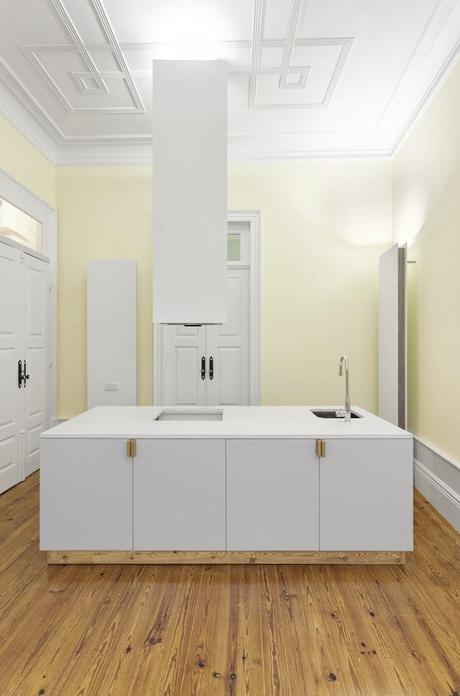 check @ House in Ovar by Nelson Resende
The existent building, located in Ovar was, before the intervention, completely abandoned, despite it's reasonable appearance.
Structurally, the building was in a good condition, but there was the need to replace some old wood elements in the roof.
The preponderance of wood in several construction elements such as ceilings, interior walls, floors, roof, interior and exterior doors and Windows, revealed the need to do a more surgical intervention, that could allow maintain these same elements.
The proposal tries to answer to the major concerns of rehabilitate the house itself introducing a new program of uses, a typical T3, with all its typological and programmatic conditions.
The house mainly developed in the intermediate floor, where it as the biggest visual and material comfort, translates even now, that appearance and our main purpose of keeping the majority of those aspects in a constant dialog with the new elements.
In the lower level, the proposal locates the laundry, a small kitchen, a storeroom and the bathroom, all those small compartments parked next to the north side, releasing the major space, a polyvalent room, in the south façade, with natural light and direct connection to the exterior areas, garden and access.
In the upper level, the intervention is circumscribed to the improvement of the construction comfort, such as new OSB ceiling, new electrical infrastructures and insulation, transforming this area into a more attractive and comfortable space.
Transversely to all levels, it was introduced a new staircase, made entirely of wood, with a contemporaneous language, that shows a particular dialog and interaction between the existing elements and the new ones.
We can say, with certain certainty, that the intervention had a constant concern to establish a constant dialog between the existent and the new elements, saving the old scheme, in several levels, formal and materially speaking.
It had particular care with the accommodation of all new infrastructures, creating new elements, kind of technical towers, located in almost all compartments, assumed as a kind of sculptures that allows the access, maintenance, replacement or even the posterior upgrade with new equipments.
In what concerns to new areas, we tried to use reversible solutions, that weren't too invasive and mainly that could contribute to maintain a certain atmosphere, obviously keeping the easy to built as a purpose.
In all other aspects related with furniture or addicted elements, they were made of wood, with different treatments, valuing a formal language, without connotations, similarities and reproductions of existent elements.
The new proposal doesn't hide behind the existent building, trying, in a opposite way to causes a dialogue, a silent adequacy, searching for the less noise as possible.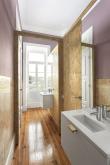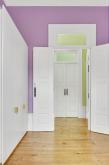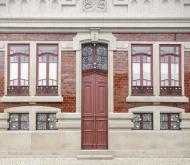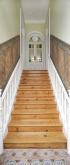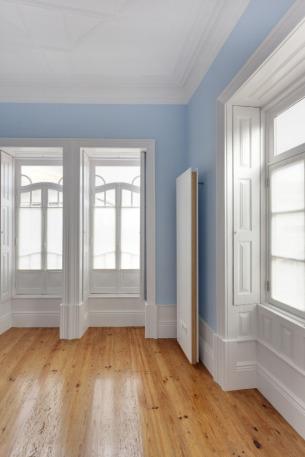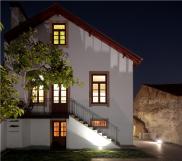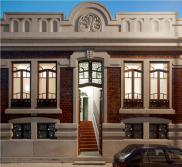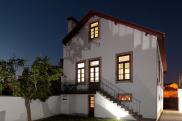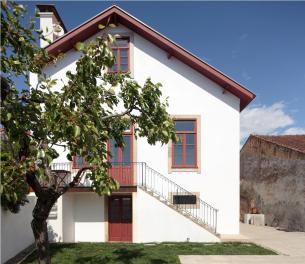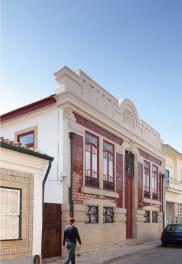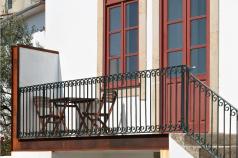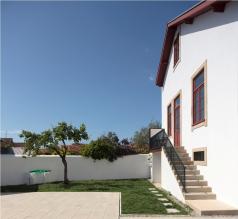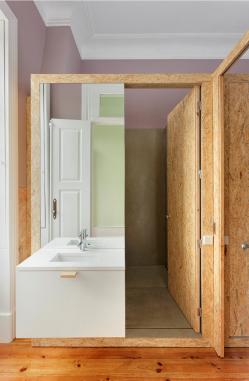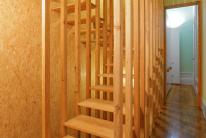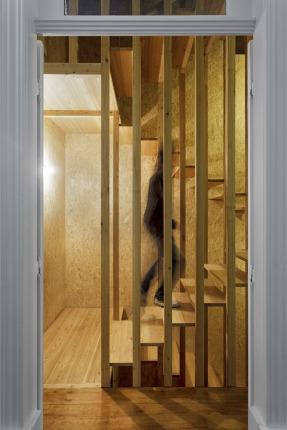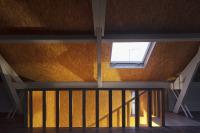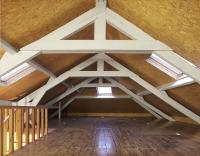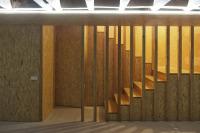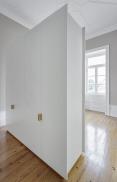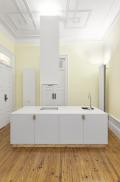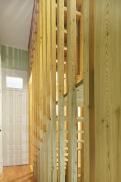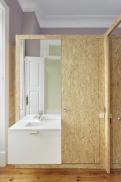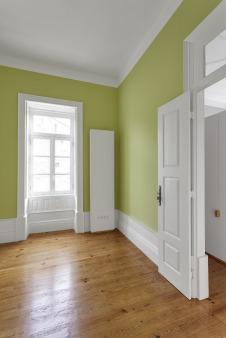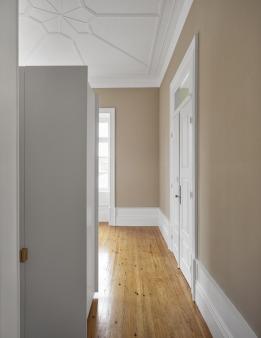 details
Name – House in Souto
Adress – Rua Padre Ferrer
Project date – 2012
Construction date – 2012/2013
Client – private
Architecture – Nelson Resende, Architect
Exterior design – Nelson Resende, Architect
Fotography – Ivo Tavares
Construction área – 410.00 m2
Levels – 2 levels