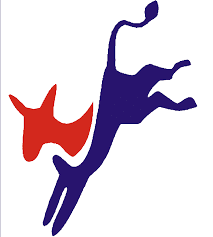 Now that the Democrats have flipped 40 seats in the U.S. House of Representatives, and will control what that body does, there has been a lot of talk by pundits about what the Democrats should or will do.
Last Friday, House Democrats announced what
their first action
will do. House Resolution 1 will be an omnibus bill covering campaign finance, ethics, and voting rights.
This is probably a pretty smart move. There are problems in all three of those areas that need to be addressed, and the American public knows it. The bill is very likely to have broad support.
It also puts pressure on the Republican Senate. If they pass the bill, it will hurt their financing and voter suppression, and will force them to be more ethical in their conduct. If they kill the bill (which is likely), it will just be one more black mark against them that Democrats can use in 2020.
I hope the follow this bill with a significant raising of the minimum wage, a fix for Obamacare (allowing more access and lower costs), and an infrastructure bill.
Here is what HR 1 includes:
There are three main planks the bill covers: campaign finance reform, strengthening the government's ethics laws, and expanding voting rights.
Campaign finance
Public financing of campaigns, powered by small donations. Under Sarbanes's vision, the federal government would provide a voluntary 6-1 match for candidates for president and Congress, which means for every dollar a candidate raises from small donations, the federal government would match it six times over."If you give $100 to a candidate that's meeting those requirements, then that candidate would get another $600 coming in behind them," Sarbanes told Vox this summer. "The evidence and the modeling is that most candidates can do as well or better in terms of the dollars they raise if they step into this new system."

Passing the 

DISCLOSE Act

, pushed by Rep. David Cicilline (RI) and Sen. Sheldon Whitehouse (RI), both Democrats from Rhode Island. This wouldrequire Super PACs and "dark money" political organizations to make their donors public.
Passing the 

Honest Ads Act

, championed by Sens. Amy Klobuchar (MN) and Mark Warner (VA), which would require Facebook and Twitter to disclose the source of money of political ads on their platforms, and share how much money was spent. 
Ethics
Requiring the president to disclose his or her tax returns.

Stopping members of Congress from using taxpayer money to settle sexual harassment cases or buy first-class plane tickets.

Giving the Office of Government Ethics the power to do more oversight and enforcement and put in stricter lobbying registration requirements.

Create a new ethical code for the US Supreme Court, ensuring all branches of government are impacted by the new law.
Voting rights
Creating new national automatic voter registration that asks voters to opt out, rather than opt in, ensuring more people will be signed up to vote. Early voting and online voter registration would also be promoted.

Restoring the Voting Rights Act, 

part of which was dismantled

 by a US Supreme Court decision in 2013. Ending partisan gerrymandering in federal elections and prohibiting voter roll purging.

Beefing up elections security, including requiring the Director of National Intelligence to do regular checks on foreign threats.