FirstLadyB| Black Christian Entertainment News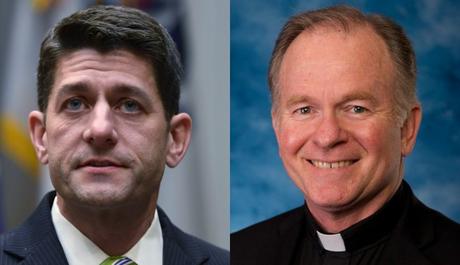 Speaker of the House Paul Ryan has fired House Chaplain, Patrick Conroy.
According to the Huffington Post, Speaker Ryan forced the Chaplain out of his job last week.  With no explanation why,  Democratic lawmakers and sources on Capitol Hill say it was driven by Ryan's distaste for  Conroy's prayer about the GOP's tax bill.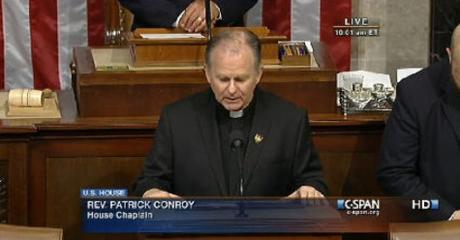 "As legislation on taxes continues to be debated this week and next, may all Members be mindful that the institutions and structures of our great Nation guarantee the opportunities that have allowed some to achieve great success, while others continue to struggle. May their efforts these days guarantee that there are not winners and losers under new tax laws, but benefits balanced and shared by all Americans," Conroy prayed.