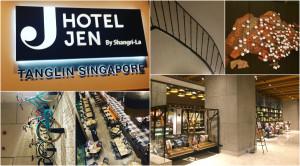 I am sure some of you have already heard of this Hotel - Hotel Jen Tanglin. Personally, I love their interior deco, cos it has this modern retro feel that really appeals to me. This is not the first time I am there. In fact, we didn't went there to survey for our wedding. Tang Tang Tang...but we are not revealing the location now. Naughty. Hahaha.
Much as I wished I was here for a staycation (Not lucky,fast and catching enough to be picked to answer the Q&A T.T), I was here for their X'mas Feast and the launch of something very, very savvy. <3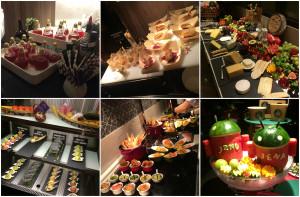 I am going to start off with the food first, because their seafood buffet is quite highly raved in the social media. What I sampled that day was not the seafood buffet, but one thing I am quite certain is the hype was not just because of great marketing effort but because of the good quality.
I had at least 2 servings for the food and even more for some because it was so good. The meat selection was really yummy and it literally melts in your mouth. Special mention to the osmanthus jelly dessert. (It was that good I had 4.) For the mains, I loved the prawn and lagasane. Mmm. And guess what's Jeno and Jena.