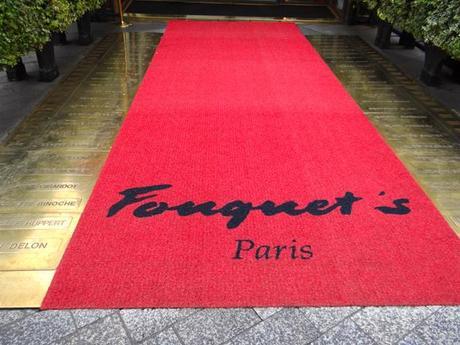 Last week I was invited to take a tour and have lunch at Hotel Fouquet's Barriere on the Champs Elysees. The hotel, built in 2006, is an extension of the fabled Fouquet's Café opened in 1899.
I had been to the café only once many years ago when meeting a tour client but had never been to the hotel. Celine Lavail-Georgin, the director of marketing and communications was gracious enough to give me a tour explaining in full detail about the fascinating history of the original café and the opening of the hotel.
In the early 1990s when the Champs Elysees was run down, many of the storefronts were for sale. Fouquet's Café was just about to be sold to a large corporation and to be torn down and replaced with an office tower. Diane Barriere, who's family owned a chain of hotels and casinos in France (none in Paris) had fond memories of visiting the café for lunch with her father and was distraught at the idea it would be torn down. She made the saving of the café her personal pet project and the family bought the café in 1998. Barriere also had a vision for a luxury hotel to be constructed next to the hotel. Five buildings were purchased surrounding the café and unfortunately Diane Barriere passed away before her dream was realized. Her husband Dominique Desseigne continued with the fulfillment of Diane's vision, along with a legacy for her and the family, and the hotel opened in 2006. In 2009 it attained the special status of five-stars and is the only privately held five-star in hotel owned by a French family.
While I was waiting in the lobby for Celine, I noticed many photos of movie stars, celebrities, and directors. Celine told me Fouquet's has long been associated with the movie industry. In the 1920s and 30s the first movie theaters in Paris were opened on the Champs Elysees and the café was the watering hole for people in film including Marlene Dietrich and Jean Gabin. In later years it was the headquarters for the directors and actors for the Nouvelle Vague film movement such as Francois Truffaut, Jean Luc Godard, Claude Chabrol, and Jeanne Moreau and in the 1970s it became the host of The Cesar Awards, the French equivalent of the Oscars. In the main dining room were gold plaques on the wall inscribed with various celebrities such as Orson Welles and Edith Piaf who had their own table reserved for them.  The outside entrance to the hotel has brass plaques commemorating past Cesar winners.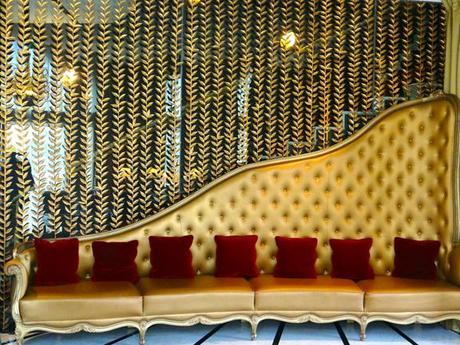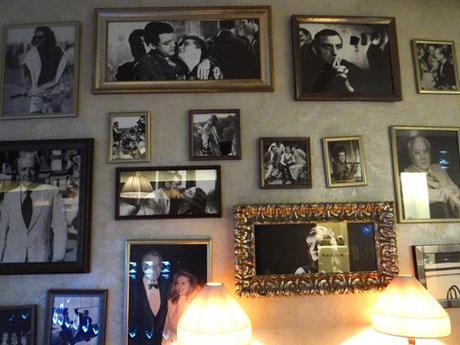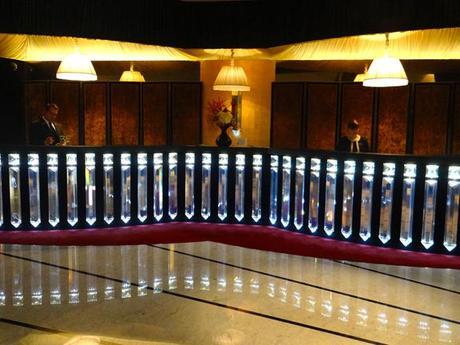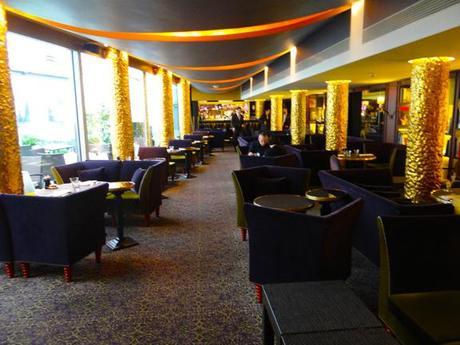 Filled with memories of movie stars and luminaries visiting the hotel, we sat for lunch on the glass-enclosed terrace. Celine pointed out the signature dishes on the menu by head chef Jean-Yves Leuranger and I fully indulged. A starter of lobster filled ravioli was followed by a divine and decadent lobster Thermidor (I've never had it before) and dessert was a rich, classic millefeuille with delicate pastry cream. I learned Thermidor came from a summer month in the old French Republican calendar.
Hotel Fouquets Barriere has 81 rooms and 33 suites decorated by celebrated interior designer Jacques Garcia with the smallest room measuring a very generous 400 square feet. The hotel is the only one in Paris to offer personal butler service in every room category.
There are five restaurants, Fouquet's, Fouquet's Café, La Petite Maison de Nicole, Galerie Joy and the Michelin star Le Diane and three bars Le Lucien, L'Escadrille, and Le Bar Marta.  The Shiseido Spa on the lower level has a well-sized pool and whirlpool and eight treatment rooms for massages and facials.
46 Ave, George V, 75008
Metro: George V
http://www.lucienbarriere.com/en/luxury-hotel/Paris-Hotel-Fouquets-Barriere/home.html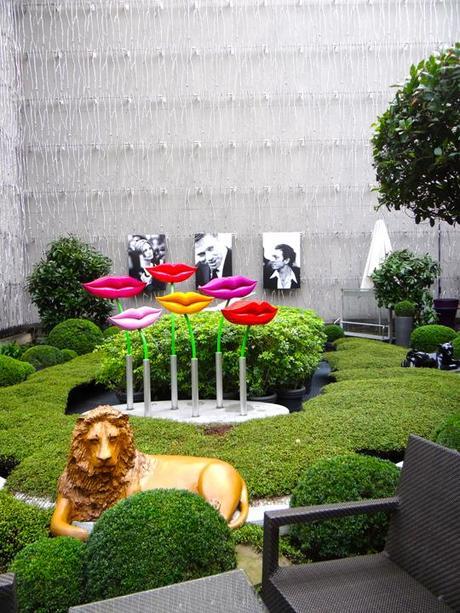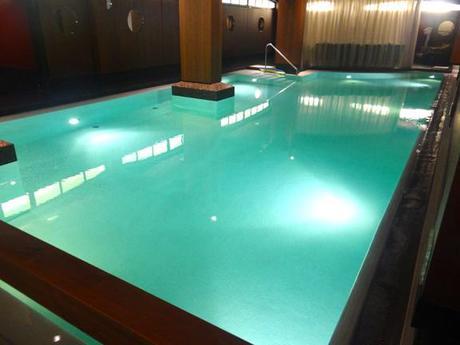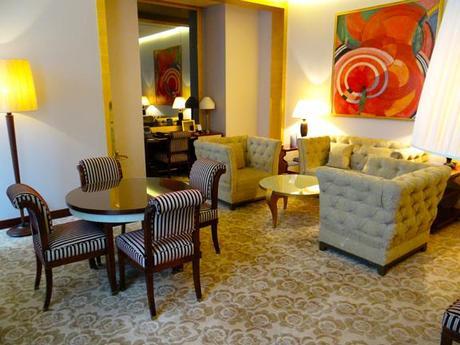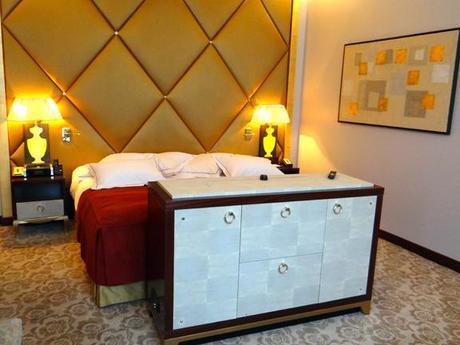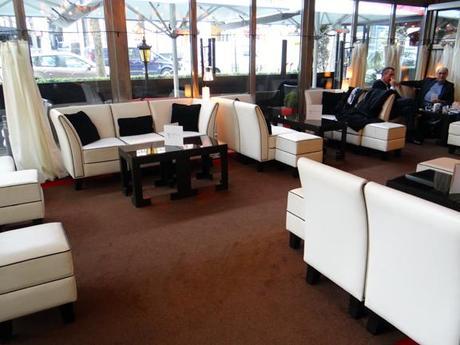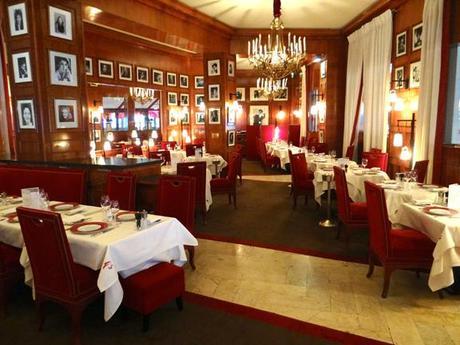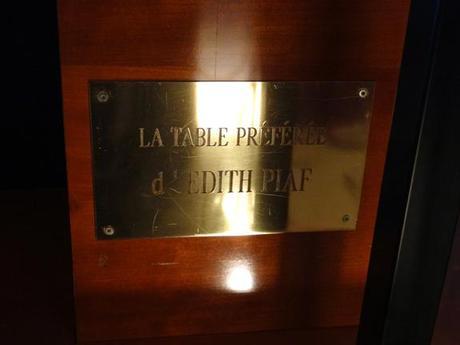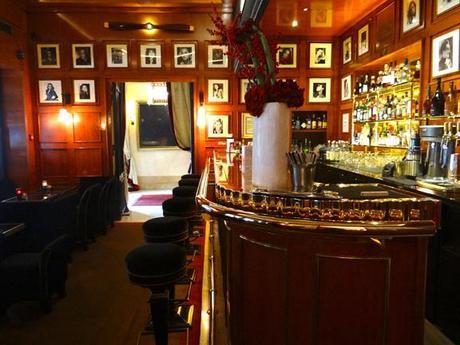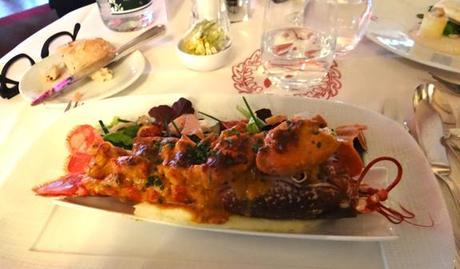 Lobster Thermidor-SCRUMPTIOUS!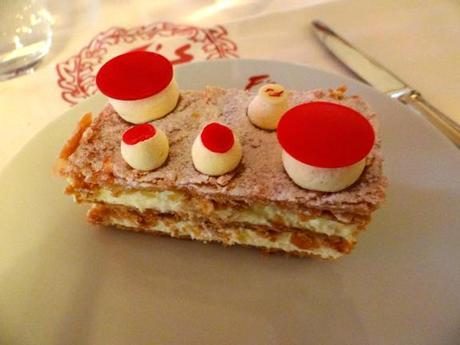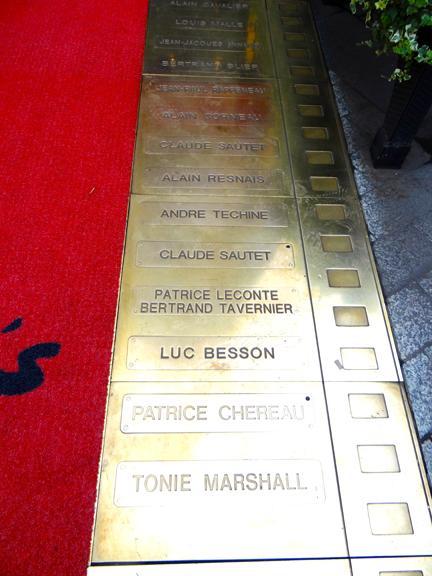 Cesar Awards
Christmas/Holiday Tour of Paris for 2014
Paris is magical during the holidays and I am happy to announce a special Christmas/Holiday Tour of Paris for 2014. Clients will experience the marvelous shop windows, gleaming outdoor lights, beautifully decorated trees, and festive Christmas markets. The tour includes a visit to Galeries Lafayette and Printemps department stores, the Champs Elysees Holiday market, the yummy gourmet shops Fauchon and Hediard on Place Madeleine overflowing with delicious holiday goodies, and the rue St. Honoré, with designer shops Hermes and Lanvin. To warm up, we stop for an authentic hot chocolate at one of the top Paris chocolate shops.
Tour times 10AM-1PM or 2PM-5PM
Cost: 225 euros for 1-3 people, 75 euros each additional person. Hot chocolate is not included in price. Click here to book the tour or for more information.
Tours will be conducted everyday from December 20, 2014 to January 5, 2015 except on Christmas and New Years Day.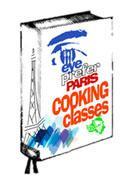 New! Eye Prefer Paris Cooking Classes
I am happy to announce the launch of Eye Prefer Paris Cooking Classes. Come take an ethnic culinary journey with me and chef and caterer Charlotte Puckette, co-author of the bestseller The Ethnic Paris Cookbook (with Olivia Kiang-Snaije). First we will shop at a Paris green-market for the freshest ingredients and then return to Charlotte's professional kitchen near the Eiffel Tower to cook a three-course lunch. After, we will indulge in the delicious feast we prepared along with hand-selected wines.
Cost: 185 euros per person (about $240)
Time: 9:30AM- 2PM (approximately 4 1/2 hours)
Location: We will meet by a metro station close to the market
Class days: Tuesday,Wednesday, Thursday,Friday, Saturday, and Sunday
Minimum of 2 students, maximum 6 students.
Click here to sign up for the next class or for more info.

I am pleased as punch to announce the launch of Eye Prefer Paris Tours, which are 3-hour walking tours I will personally be leading. The Eye Prefer Paris Tour includes many of the places I have written about such as small museums & galleries, restaurants, cafes & food markets, secret addresses, fashion & home boutiques, parks, and much more.
Tours cost 210 euros for up to 3 people, and 70 euros for each additional person. I look forward to meeting you on my tours and it will be my pleasure and delight to show you my insiders Paris.
 Check it out at www.eyepreferparistours.com 
Click here to watch a video of our famous Marais tour