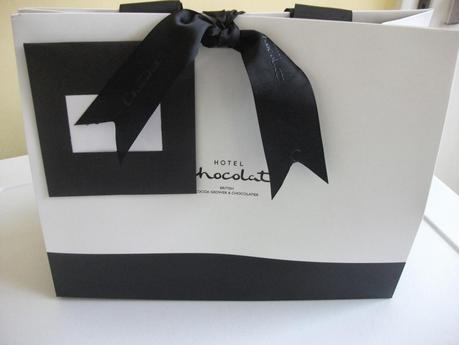 Today's review is a bit of a departure for Kev's Snack Reviews...my blog description has always said that I may feature products that aren't edible, and that day has finally come! When Hotel Chocolat contacted me to review their Cosmopolitan Award Winning Cocoa Juvenate Revive Body Butter for Mother's Day recently, I couldn't say no! I've never really used anything other than a basic moisturizer before, but the idea of one containing cocoa butter had me intrigued...
The body butter arrived in a lovely bag complete with a ribbon and envelope with my name on...making me feel very special indeed!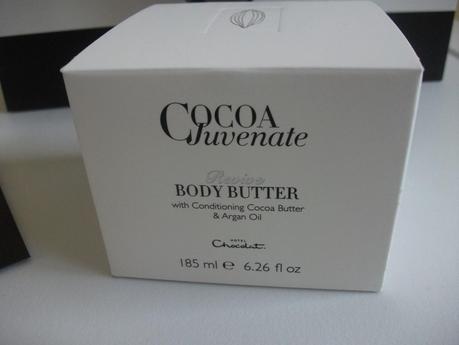 Opening the bag revealed a box containing the body butter...which contains West Indian cocoa butter and Morrocan argan oil to nourish and soothe the skin.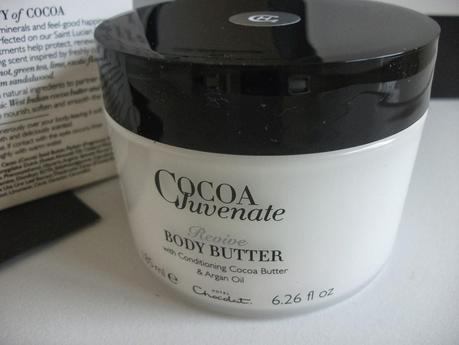 The tub is quite hefty which felt reassuring...no danger of it running out quickly! Opening the lid the butter smelled very fruity and pleasant...I'm not sure how else to describe it really, but it didn't smell of chocolate which is probably a good thing as you wouldn't want to try eating this!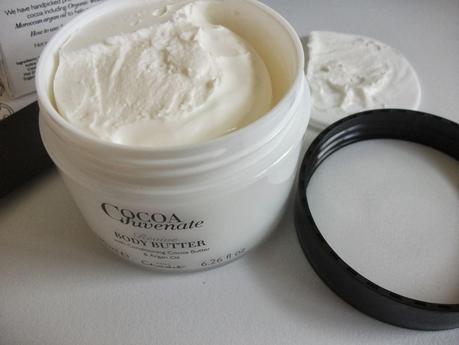 The butter was thick, silky and luxurious, and very refreshing. I used some on my hands and it really hydrated them and left them feeling super soft. Not very manly I know...but it felt like a real treat indeed! The scent is described as being "inspired by freshly cut cocoa pods with notes of bergamot, green tea, lime, exotic florals and warm sandalwood". I have to agree with that description...all of those aromas seemed to be present!
Overall, this a fantastic product from Hotel Chocolat and perfect for Mothers Day - I can't imagine a tub would ever go amiss as a gift! (...alongside a lovely box of Hotel Chocolat chocolates, of course!). I'm not usually one for buying moisturizers but I would buy this as it lasts a long time and leaves you feeling refreshed, and just generally happy!


RATING: 9 out of 10.


Cocoa Juvenate Revive Body Butter is available in-store or from Hotel Chocolat's Website.
Hotel Chocolat asked me for the name of a blogger with children I'd like to give one of these to as a gift...so I thought who better than the lovely Katherine from Grocery Gems?! Katherine has been working hard at blogging for a long time as well as looking after her family, so I think she deserves a well-earned treat! Hope you enjoy the body butter Katherine! :)

*I was sent this product for an honest review and all opinions are my own.