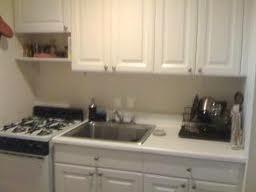 I'm in New York City this week with my family. We're here for my son's graduation from the School of Visual Arts on Thursday, so it's a vacation and a celebration!
My wife, daughter and I are staying within walking distance of Times Square for $200 a night. There's plenty of room for all of us, and we have not only sleeping accommodations but also free Internet, free cable TV and a fully stocked kitchen. All thanks to VRBO.com, AKA vacation rentals by owner.
Friends told us about the service last year after their visit to Manhattan. They, like us, were tired of having to choose between exorbitant hotel rates or second-rate rooms.
In our case, the owner of the apartment also offered to pick us up from LaGuardia and take us back when we leave on Monday morning for an additional $40 each way. That's a bargain, and we got to establish a good relationship with the owner. In fact, we left a small bag in his minivan; we called his cell, and he was back with the bag within five minutes.
So far, our experience has been great. We had dinner last night at the Gossip Bar, an Irish pub, then walked over to Broadway to check out David Letterman's theater and the new Steak 'n Shake next door. We'll definitely eat there before we leave; Steak 'n Shake is an icon in our hometown, St. Louis.
The thing I'm enjoying most is getting a taste of apartment dwelling in Manhattan. Our apartment is clean and comfortable, but it's also a bit drab. (Like anything, if you're willing to pay more, you can have more, but we see our accommodations more as a place to crash than a place to enjoy luxury.) Living in this kind of setup 365 days a year could be a challenge. I'm guessing I'd spend a lot more time outside the apartment than inside, and of course, that's not a bad thing. Manhattan is there for the taking, and it should be enjoyed.
In any event, I'll definitely check out vrbo.com as we travel to other places. So far, we've been pleased.