Hot Sluts Of The Day!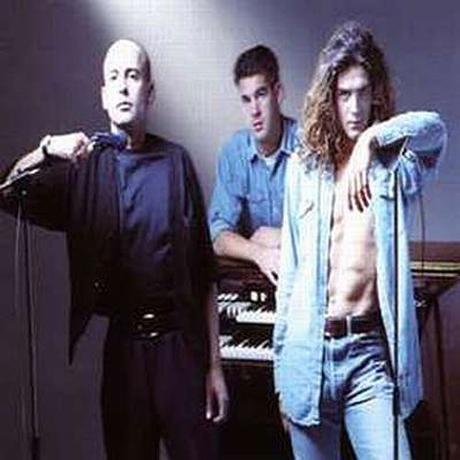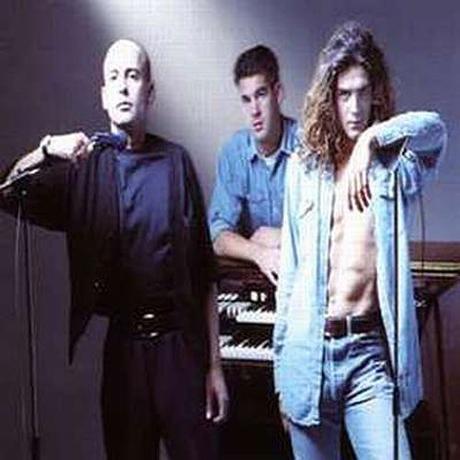 When In Rome!
"This is my favorite Pet Shop Boys song! Or is it my favorite Depeche Mode Song? My favorite New Order song?" is what an uneducated me probably said many times in the late 1980s every time The Promise came on the radio. But none of those bands are responsible for creating the New Wave dance hit from 1988 that you used to wear the soles of your British Knights off while dancing to it at the club (aka your mom's darkened living room where your friend would turn the lights on and off real quick so it looked like a strobe light)!
When In Rome was an electro-dance trip from Manchester, England that was originally made up of singers Clive Farrington (the New Wave Powder-looking piece) and Andrew Mann (the Panty Creamer with a luxurious mane) and keyboardist Michael Floreale. They had one album, one semi-hit (Heaven Knows) and one classic and timeless masterpiece (The Promise). Wikipedia says that two years after their one and only album came out in 1988, they broke up over creative differences and went their separate ways. They ended up fighting over differences again years later.
Michael Floreale trademarked the name When In Rome and brought in a new singer named John Ceravolo. In 2006, Michael and John toured as When In Rome. In 2009, Clive and Andrew decided it was time for a comeback and performed as When In Rome UK, but since Michael owned the trademark, he fought their asses. Clive and Andrew fought him back, and in the end, they were allowed to perform as "Clive Farrington and Andrew Mann formerly of When In Rome." They should just keep it simple and perform as The Band Who Sings The Promise.
If you can get through the dizzies that'll hit you while watching the video for The Promise, you'll see a stirring story about a woman who leaves her man because she just can't handle the hair jealousy she feels while looking at his glorious locks. That's what I got from the video anyway.
And I guess things aren't that shitty in the world. I mean, it seems like there's not one, but two bands, who perform The Promise at an 80s festival and a county fair near you.
Pic: The Audio DB
Source: Hot Sluts Of The Day!
6 total views, 6 views today