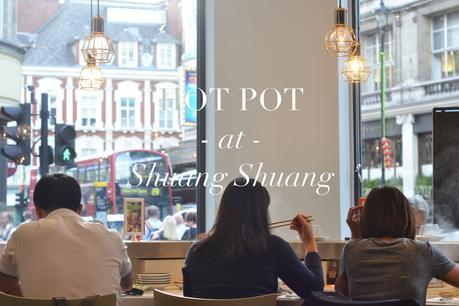 foodLDNreview
Hot pot at Shuang Shuang.
17.8.16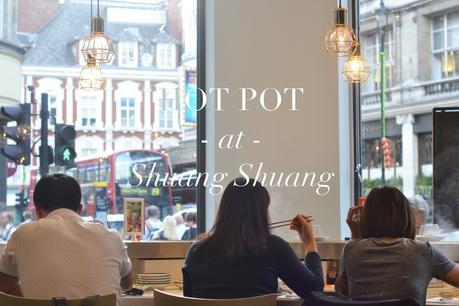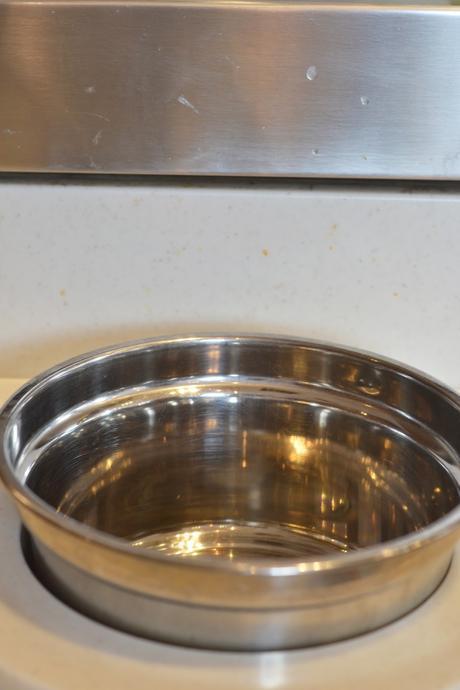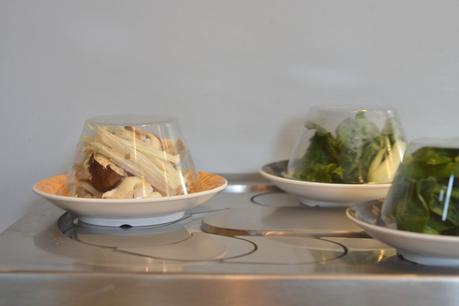 64 Shaftesbury Avenue, London W1D 6LU. 020 7734 5416.
One of my favorite 'meals' is by far the humble Chinese hot pot. Is there anything greater than a group setting full of your favorite people, delicious broth simmering away, ready to cook cuts of meat, fish, vegetables, noodles and more in?
I first visited Shuang Shuang in London's Chinatown with my friend
Winnie
and we were both more than impressed by its innovative dining concept: individual hot pot bowls with a conveyor belt of ingredients. And you know when Winnie and I are impressed by food, it's a must-try! Last week, I decided to bring
Kim
here to try out the food and, you know what? I thought I'd bring *you* along for the ride too.
Firstly, I must pay homage to the beautiful interiors and lovely ambiance of the restaurant. It's plopped right on ever-so-busy Shaftesbury Avenue and yet the huge windows and deliciously fresh color palette helps to open up the space and equally create a safe haven divide from the craziness of Central London.
Next up, the menu! The menu and concept at Shuang Shuang is pretty simple: select a broth, select a dipping sauce (you can mix your own, too!) and then you're well on your way. The staff are super friendly and will introduce you to 'how to cook' your meal, but you pretty much just wait for your broth to come to a boil and get going.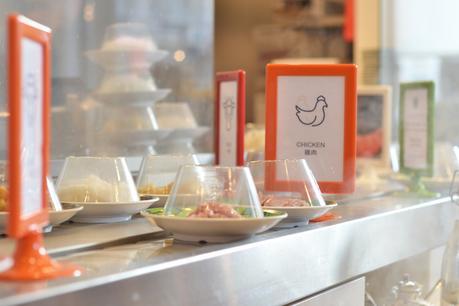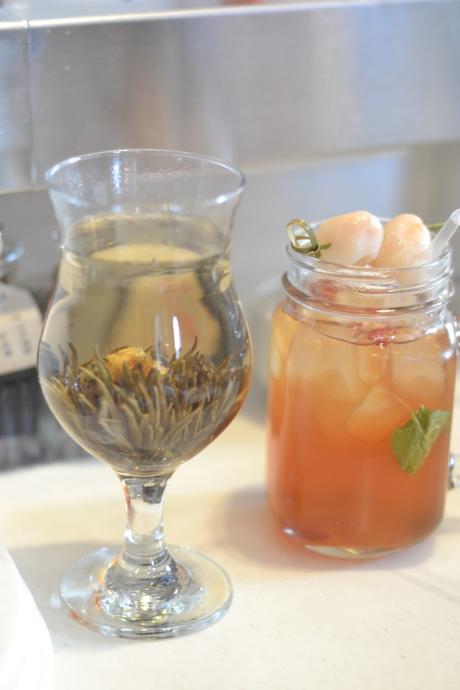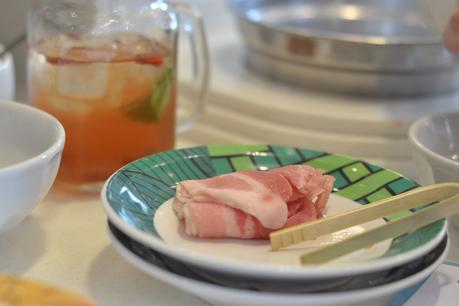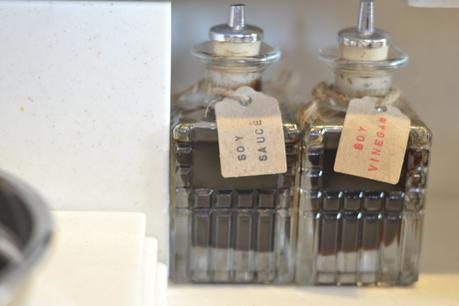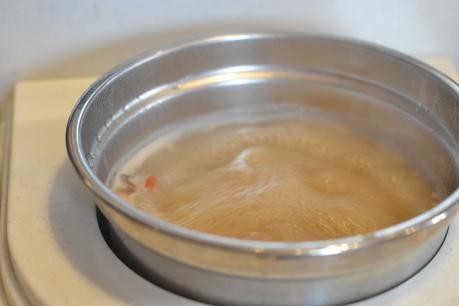 As a relatively new vegetarian/pescatarian, I was pretty interested to see how I'd fare food-wise as hot pots are very meat-heavy, traditionally. However, I was more than happy with handfuls of udon noodles, tofu, Chinese vegetables, squid and fresh salmon. So good! I'd also really recommend mixing your own dipping sauce - they'll provide you with coriander, chilli, garlic, spring onions, sesame butter and an oyster sauce variation and you can pop it together for your own drink. I really like mixing coriander, chilli, garlic, spring onions and a generous helping of soy sauce for mine.
Like with most of these tapas-esque eateries, it's quite easy to let pricing run away with you. Kim and I found around 5-6 dishes each was the perfect amount, allowing us to then head off out for a bonus dessert!