This year the BET Awards, which is an awards ceremony established by the Black Entertainment Network to celebrate African American entertainers in the fields of music, acting, and sports, was held at the Microsoft Theater in Los Angeles on June 28th. The red carpet was sizzling hot with male and female celebrity fashion. Some looks were traditional with tuxedos and gowns, while other looks were a little, how you say, manufactured.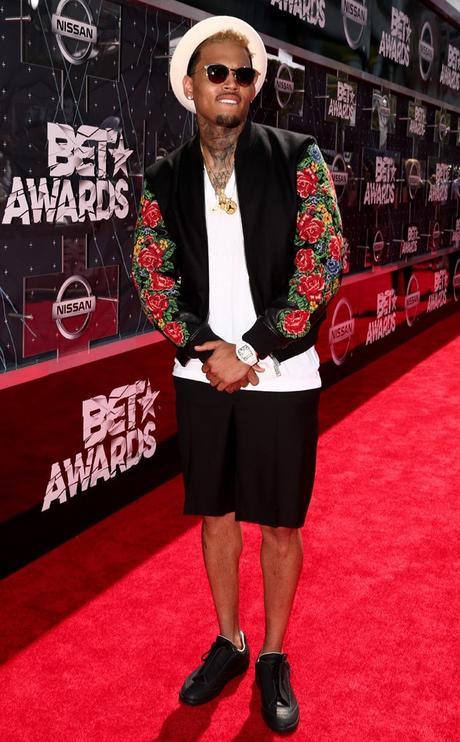 One example of a manufactured or out-of-the-box look is singer Chris Brown who arrived on the red carpet in this baseball – style jacket with the black fabric body and a bright pop of color in the black leather sleeves that have the painted roses on them. Chris paired this fabulous jacket with a simple white t-shirt, long black shorts and sneakers for a trendy casual look. He also chose the right accessories with his white Fedora, white bold watch, and the perfect shades.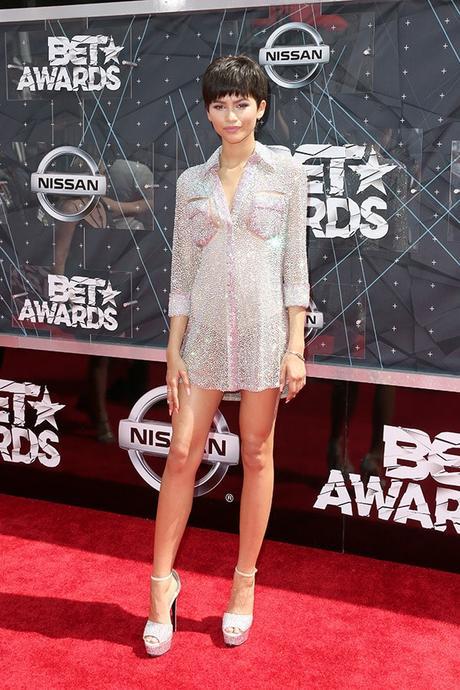 The other out-of-the-box fashion look for the females on the red carpet at The BET Awards was singer/dancer/actress Zendaya in this sexy, silver sequined menswear-inspired dress. The pointed collar, cuff sleeves, and front button placket was a menswear type of look, but in no way masculine when it was blended with the sheer bodice, cut-out chest pockets, high hemline, and super-stiletto sandals. Zendaya's cute pixie haircut was the perfect complement to her over-all look.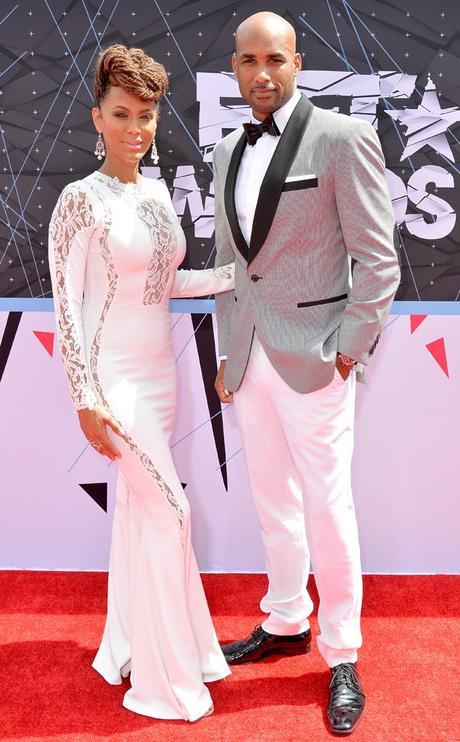 Some more traditional looks for the red carpet at the BET Awards is "Murder in the First" TV actress Nicole Parker and actor Boris Codjo who are dressed to the hilt in her white fitted gown with white lace cut-outs, that hug her perfectly proportioned curves and his grey tuxedo with black lapels and pockets. I like the all white dress shirt and trousers that create a column type of effect under the jacket and let it be the main attraction of Boris' look.