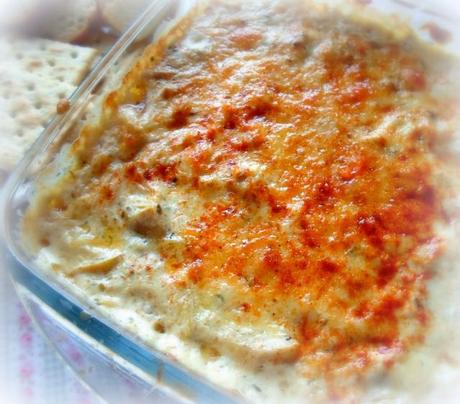 Sometimes I like to make Todd and I an appetizer for a late supper, instead of a meal.   Then supper feels like a bit of a celebration.  I had made homemade melba toasts yesterday with some stale baguettes and thought it would be a shame not to have something to dip them in, and so I decided to make our favorite Artichoke Dip.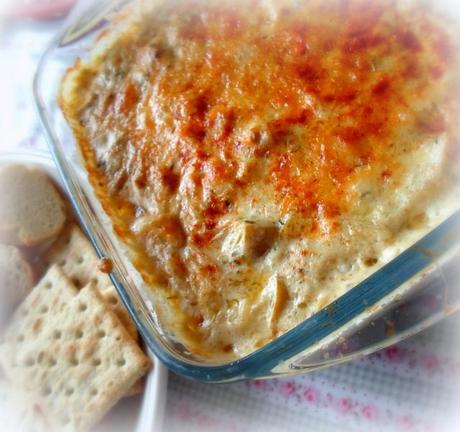 It's not much to look at, but oh baby . . . it's gorgeous and rich and so scrummy to eat!  It's a dish I made often for the dinner parties I catered for when I worked at the manor.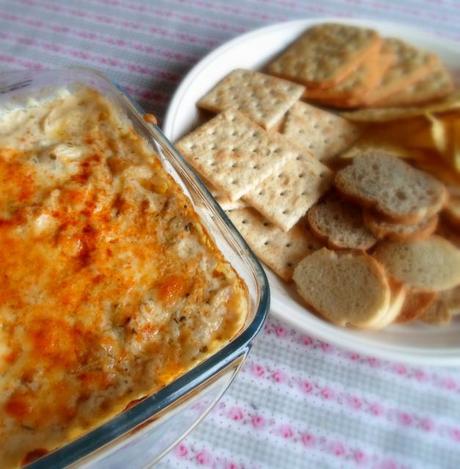 You can add cooked shrimp or chicken to it as well, which makes it even more substantial.  But we like it just as it is . . . filled with lots of artichokes and cheese . . . three kinds . . .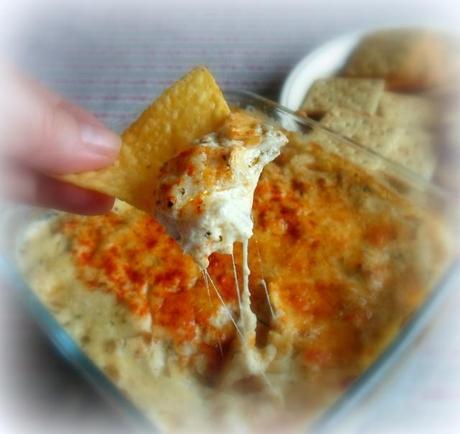 Mozzarella, Cream and Cheddar . . . and garlic and shallots . . . and sour cream . . . mayonnaise and  Dijon mustard . . . and herbs . . .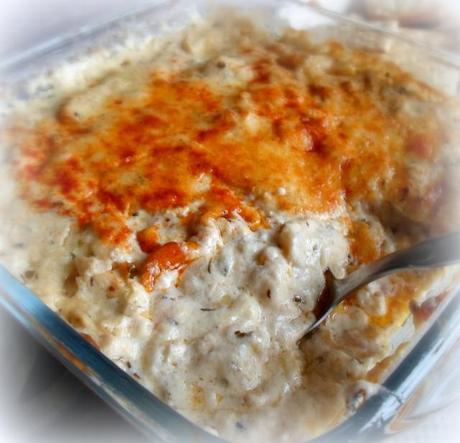 Did I mention how scrummy it is?   I can't overstate this fact.  It's incredibly scrummy.   Everyone will love it.   Seriously.  This is the bomb.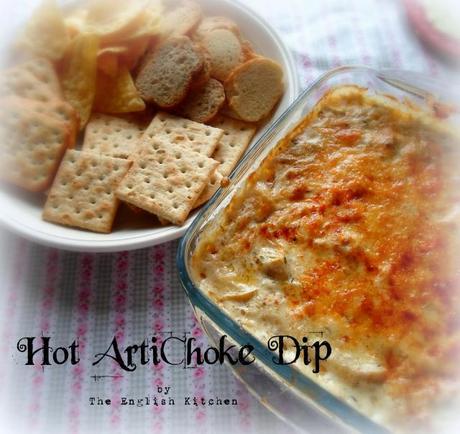 *Hot Artichoke Dip*Serves 5 to 6
Printable Recipe  
This is moreishly delicious. I  love that I can make it up using things I normally have in my store cupboard.  It is a fabulous appetizer to serve with chips, or toasted baguette slices, or melba toasts when you have summer guests over for an evening meal.  Actually it is pretty much delicious any time you serve it!
1 large container of cream cheese, at room temperature (250g, 8 ounces)2 ounces strong cheddar cheese, grated (about 60g of 1/2 cup)1 ounce fresh mozzarella cheese, drained and cubed1 heaped dessertspoon of sour cream1 heaped dessertspoon of good quality full fat mayonnaise1 dessertspoon of Dijon mustard1/2 tsp Worcestershire sauce1 tin (400g/14 oz) of Artichoke hearts, drained and chopped coarsley1 clove garlic, peeled and minced finely1  small shallot, peeled and minced1 tsp dried thyme1 tsp dried oregano1 jalapeno pepper, trimmed, deseeded, deveined and finely chopped (optional)salt and pepper to tastesweet paprika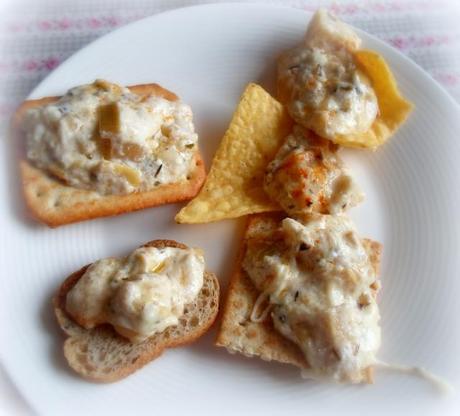 Preheat the oven to 190*C/375*F/ gas mark 5. 
Using an electric mixer, combine the cream cheese, cheddar cheese, sour cream, mayonnaise, mustard and Worcestershire sauce until well blended.  Stir in the artichoke hearts, garlic, shallot, thyme, oregano and jalapeno pepper if using.   Season to taste and mix well together. Spread into a shallow baking dish.  Sprinkle lightly with paprika and then bake in the heated oven for 20 to 30 minutes until golden brown.  Serve hot with your desired dippers.