Red, pink, and white, everything!  These colors are the Valentine's day staple!  If you incorporate these colors by using items you may already have in your household such as candles and table cloths, you can save a bundle on decor!
Balloons, streamers, and garland, oh my!  Balloons, streamers, and garland are not only easy to work with, but are super inexpensive!  Visit your local dollar store for streamers and balloons as they are a common item sold year round.  The garland should be purchased at a party store.
Sneak in some edible decor.  A large bowl of strawberries, clear drinking glasses with red fruit punch, and some Red Velvet cupcakes with a white butter-cream frosting? Why not?!  The food and beverages you choose to serve can offer punches of color to your table setting!  These 5 Minute Mini Pizza Bagels are the perfect addition to a finger food menu!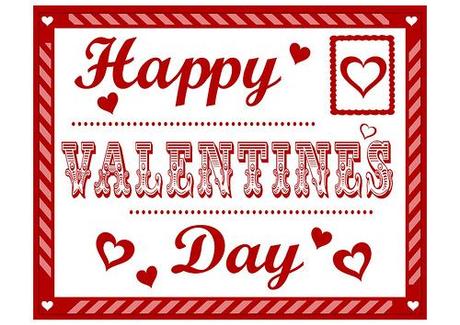 Offer a simple DIY project!  Add some fun to your party by offering construction paper, glue, markers, crayons, and child friendly scissors for guests to make their own Valentine's for each other.
Unless there is a sale, avoid buying seasonal decor at a grocery store.  I have noticed that because the grocery store does not specialize in seasonal items, they price up these items for last minute shoppers.  Unless there is a promotion going on, give yourself enough time to purchase the items you need without having it impulse buy at the grocery store, last minute.
Build your own candy buffet.  Check out your local craft and dollar stores for hurricane jars in various sizes.  Purchase the candy in bulk at a party store or online.  (Peppermint sticks are very inexpensive and perfect colors for your theme!)
Use lots of coupons and watch for sales! You should not have to pay full price for Valentine's items.  A helpful trick that I have learned is retail stores are always looking to rid themselves of their seasonal items the closer they get to the actual holiday to make room for the next season's stuff early.  Watch for last minute items to go on sale closer to Valentine's Day, but do not stretch yourself too thin!
Give yourself enough time!  Shop as you go.  If you see an item at a great price, go for it!  Do not wear yourself thin and shop for everything you need last minute.
Need to get your home ready in time for a holiday or event, but don't know where to start?  Check out my new eBook "Step by Step: A Guide To Organizing Your Home and Your Life" on sale now!