While there are many things that come together to make a website what it should be, your web-hosting plan is the thing that underpins everything. What is the point of having a fresh responsive design if people cannot see it correctly? Why invest time and money in search engine optimization when it takes Google an age to crawl and index your pages?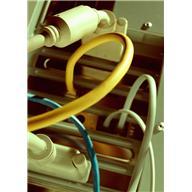 We could go on, but we're sure you're already aware of just how important web hosting is to your website and business overall. The trick with web hosting is to ensure you're with the best company that caters to your specific needs. However, there are a combination of things to research, some of which are general to web hosting irrespective of specific needs and requirements.
Here are 5 things to consider carefully when looking for a web host.
Their Hosting Reputation
Anyone can write a piece of dazzling web content talking about how amazing their business is and what they can offer you as a web host, but building and maintaining a reputation is much harder to do. As a result, it is also a far greater measure of how good a hosting company is likely to be.
The last thing you want to do is find a company that apparently ticks every box, only to then find that, actually, everything they've said is just words, and as it happens, they aren't very good at what they do.
No one is ever going to achieve a 100% satisfaction rate across the board (if they have, they're probably manufactured pieces of feedback), so it's up to you to balance the good with the bad, and decide whether each hosting company sounds like a good partner.
Range of Hosting Options
Some hosting companies do a great job of specializing in a particular type of hosting. The only problem with these companies comes if they're specializing in shared server hosting or managed VPS hosting, and aren't able to change you're service plan or server should your business grow or you start receiving more traffic to your blog.
While you don't want to be overcome with account options, particularly if you're unfamiliar with web hosting, the best companies are definitely the ones with the biggest choice, and therefore are more flexible.
Hosting Services and Features
Only you know which services and features mean the most to you. Rather than seeking out web hosts and choosing the ones that sound best, prepare a list of the things you need, and then save yourself time by striking off the companies that don't match as you're researching them.
Our top tip here is to find companies that offer things you actually need, that will make a difference to yourself and your customers. Some love to offer 'bells and whistles' for your website, but it can sometimes just be a way to commit you to a larger spend rather than actually providing anything of value.
When and How Can You Get Hosting Help?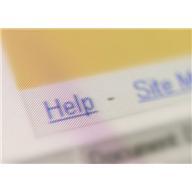 If a company doesn't offer 24-hour cover or an online chat service so you can flag up problems quickly and deal with them almost instantly, then we'd stay away from that web host. Don't just take a company's word for it that they offer these functions; go back to the forums once more and discover whether 24-hour support means 24-hour support.
Will someone actually deal with your query, or is 24-hour support an acknowledgement email if a problem occurs at 9pm, with a solution not forthcoming until the morning?
Your Hosting Guarantees
From a financial perspective, this is the most important part of your search for web hosting. What are your guarantees surrounding service and uptime, in particular, and what do you get when these levels aren't met?
Remember that if downtime is likely to lose you money, then compensation options like free hosting for the next month probably isn't going to be sufficient. The best hosts will back their promises with thorough compensation options; look for what they're willing to do for you.
Finding a Hosting Company
Finding the best hosting company when there are so many around isn't easy. However, taking the time to do so will save you money and stress in the end, and provide you with a strong foundation from which to deliver your business objectives.
Top image source
Bottom image source
Jack is a technology enthusiast who has used managed VPS hosting plans for all of his own websites, which include blogs and a site he uses exclusively to practice SEO methods.