I haven't been shy about my love (and disappointment) for Dean Koontz's other books, the Odd Thomas series. But because I loved his writing style so much I decided to read one of his other books The Door to December last year.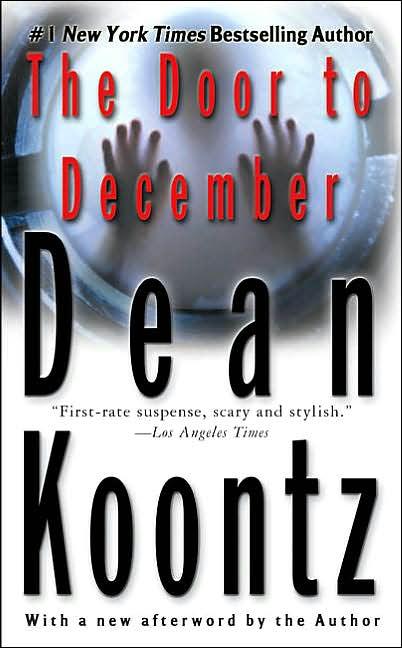 For some reason, this is one of the scariest books I've ever read. Justine and I have this conversation a lot: she gets really scared in books. She can't sleep and sometimes even has to stop the book until it's daytime again in order to finish it. For some reason, I'm just not like that. I can appreciate that it's a scary situation but rarely do I myself get the symptoms of fear, the racing heart at the anticipation of what will happen next. However, The Door to December is the closest I've ever come!
Here's the synopsis from Amazon:
A call in the middle of the night summoned psychiatrist Laura McCaffrey out into the rain-swept streets of Los Angeles. The police had found her husband-beaten to death. But what of her daughter, Melanie, whom he had kidnapped six years earlier? At the brutal murder scene, the police lead Laura into her husband's makeshift lab-and open the door to a rising tide of terror that has trapped Melanie in its midst…
This book has everything that I love. It's super-psychological. The entire book plays with the space in between your conscious and sub-conscious… and how to take advantage of that space. What powers do we have that we've never unleashed because we don't know how?