Text Post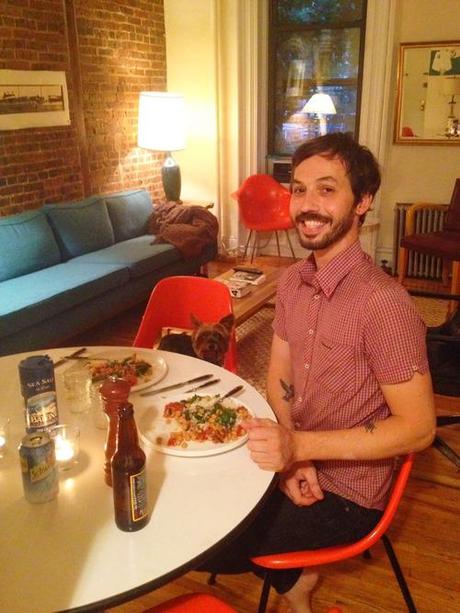 Last night, I decided to cook Caleb dinner. He's had a very stressful few weeks at work. On Monday night, he only slept for two hours.
So I texted DEH, who, like most of my male friends (gay or straight) is a far superior cook than me. He suggested that I make the following Chickpea and Spinach Curry, which he described as being "stupid easy."
Ingredients
1 cup coarsely chopped onion
1 1/2 tablespoons bottled ground fresh ginger (such as Spice World)
1 teaspoon olive oil
1 1/2 teaspoons sugar
1 1/2 teaspoons red curry powder (such as McCormick)
1 (19-ounce) can chickpeas (garbanzo beans), rinsed and drained
1 (14.5-ounce) can diced tomatoes, undrained
4 cups fresh spinach
1/2 cup water
1/4 teaspoon salt
Preparation
Combine onion and ginger in a food processor; pulse until minced.
Heat oil in a large nonstick skillet over medium-high heat. Add onion mixture, sugar, and curry to pan; sauté 3 minutes. Add chickpeas and tomatoes; simmer 2 minutes. Stir in spinach, water, and salt; cook 1 minute or until spinach wilts.
Edit ZIP/Local Stores Now, whenever I try to explain to people that I'm not a good cook, they're like, you just have to practice at it. They don't understand that whenever I fucking try to "simmer for 2 or 3 minutes," I end up with an inch of water in the bottom of my pan that takes 2 hours to cook off. They don't understand that whenever I sauté something, it looks like it's been dipped in a vat of lube.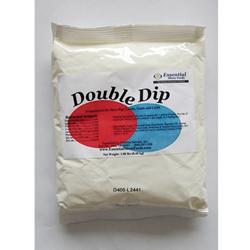 They don't understand that my inability to cook is actually a genetic flaw. They don't understand that my father—and this is not an exaggeration—eats Italian take-out on average 12 times a week. They don't understand that the first time my boyfriend from college came to visit, my mother served him a "special" dinner with four different kinds of white carbohydrates, all on the same plate.
(Those were two examples of "Malcom Gladwell arguments," which means they add no value to my thesis that I have a genetic flaw, but you might have been fooled into thinking they did anyway.)
I've tried to learn how to cook. I've been to cooking classes. I've asked my friends to give me basic recipes. I've thrown elaborate dinner parties in which we've had to order pizza because when I try to take the lasagna out, the entire things slides out of the pan, and into the back of the oven.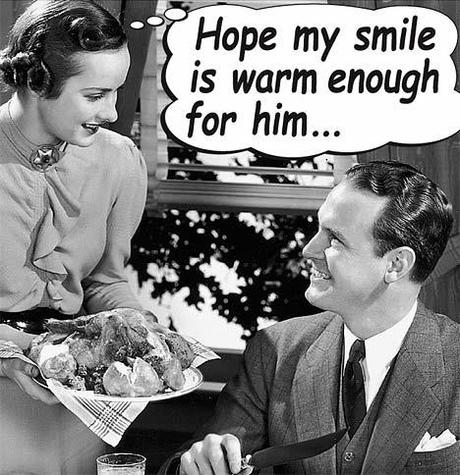 I'm a hopeless cause. Which is why I stick to eating snack foods. The other night, I went to the grocery story by myself, and ended up coming home with yogurt, Mac & Cheese, Tate's cookies, seltzer water, Luna Bars, Pretzel Chips, and two different kinds of Goldfish, and that should be enough to cover me for lunch for the rest of the week.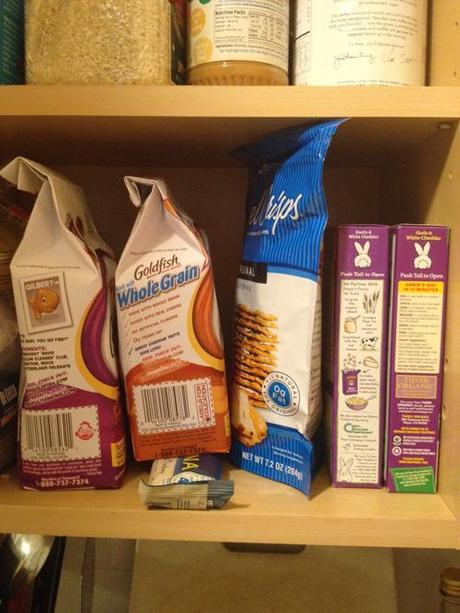 Still, when I told Caleb that I was making him dinner last night, he didn't cry out in alarm. "You're so sweet," he said when he got home, and saw me laboring over measuring out the right proportions to make basmati rice. "Are you sure you don't need any help."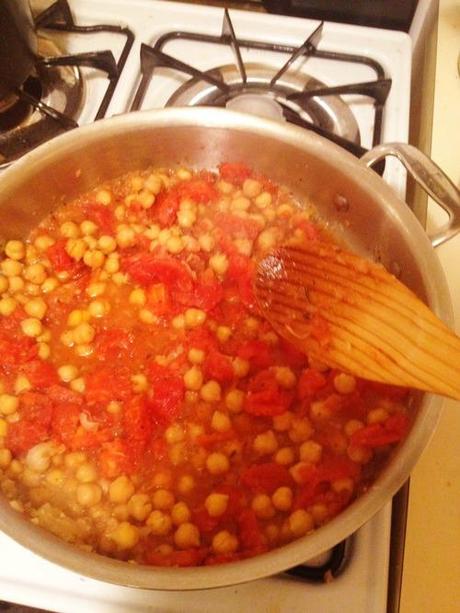 "I've got it," I said. "I just want you to sit and rest."
Thirty seconds later, I realized that I didn't have the curry powder necessary to make the curry, so I sent him out to the grocery store. By the time he returned, 30 minutes later, the rice was cooked—might I say perfectly, I'm good at carbohydrates—which already made the meal a failure in timing. I hadn't even started the curry yet. Thank god the recipe said it would take less than 10 minutes.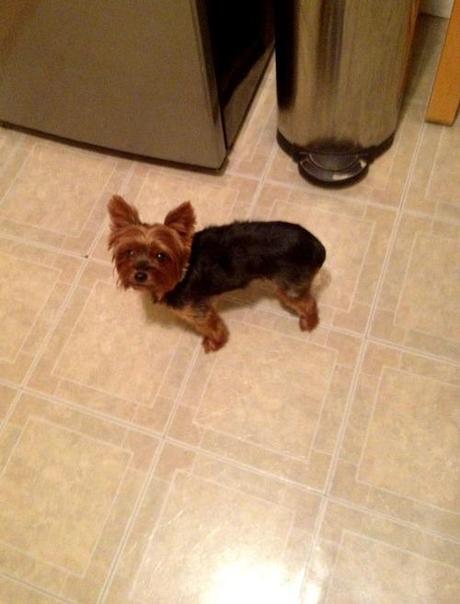 I began assembling the ingredients in the pan. "Do you think the oil is hot yet?" I screamed to Caleb.
"How long do you think they mean when they say 2 minutes?" I yelled.
And then, finally, "Why is there a fucking inch of water in the pan?!!" After which, I started crying.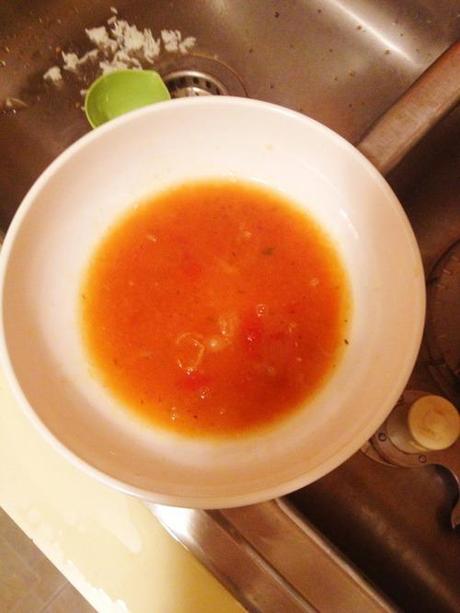 "Here, let me help you," Caleb said. Out of all of the men in my life, Caleb might be the best cook, which is why I usually don't have to do it.
He came in, looked at the pan, and said. "Maybe the recipe is supposed to be like this?"
"No it's not," I wailed. "I need to pour the water out."
"No!" he said. "Just leave it. We'll eat it like this."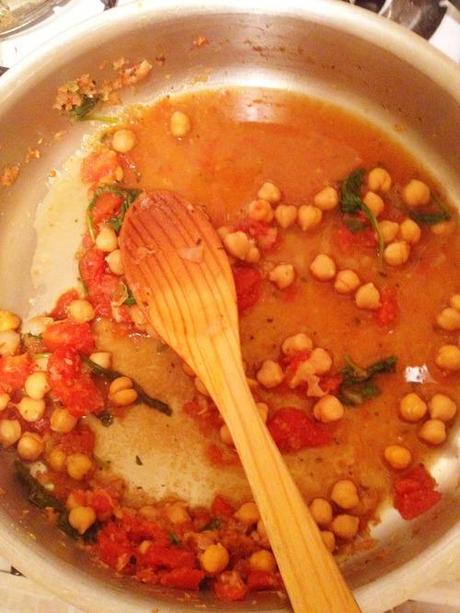 Clumsily, he began scooping, a few at a time, the chickpeas out of the pan, and onto the perfect beds of rice I had laid on two plates. "Do you think it's good?" I asked him, anxiously, when we sat down at the table, mood-lit with two tea candles.
"It's pretty good for a Walsh," he said.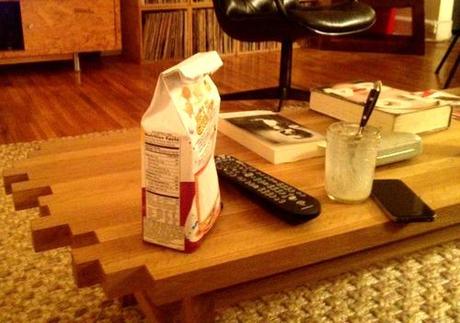 Fortunately, he was so exhausted that within ten minutes, he was lying on the couch, dead asleep. Once I knew he was out, I went into the cupboard, got my pretzel Goldfish, sprinkled them on top of a cup of vanilla ice cream, and went to town.