This ridiculously easy quick bread is into the oven in less than 15 minutes!  Brown ale, rye flour and honey give this bread a rich flavor, perfect served alongside a hearty bowl of soup.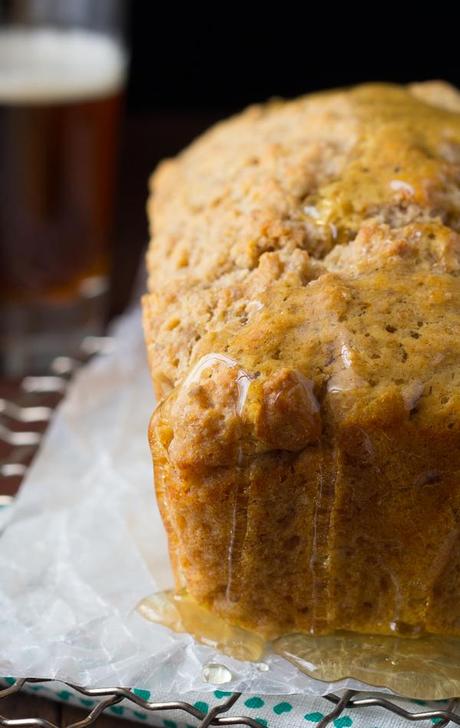 It may have slipped my mind to tell you all, but Kai is finally walking!
He is 16 months old, so he was a little bit slower than his friends.  Some of my mom friends looked at me with my little crawler and told me that I was so lucky because once they start walking, they get into everything.
But actually, things have definitely gotten easier for us.  Rather than constantly wanting to be held, Kai wants to walk now.  The park is way more fun because he can walk around and explore, rather than me carrying him all over because I don't want him crawling in the rocks/snow/dirt.  Basically Kai learning to walk has given my poor tired back and arms a bit of a break!
Things are busier, though.  He is fast!  He is constantly testing the boundaries of what he can and cannot touch or get into.  Our house looks like it has hit by a hurricane…Hurricane Kai