Because staying in one place wasn't possible (no same room was available for the entire duration of my Seoul tramping), we had to be NPAs (no permanent address). Every two nights, we dragged our butts and bags from one place to another.
Kimchi Hostel570-16 Yeonnam-dong, Mapo-gu, Seoul02 6082 6059 / 10 6315 6696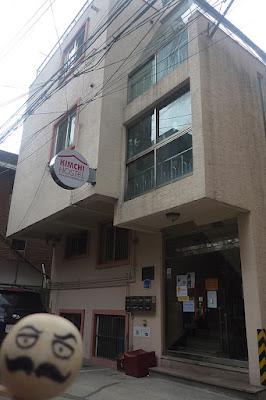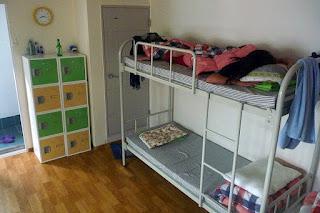 Inside the 8-bed dormitory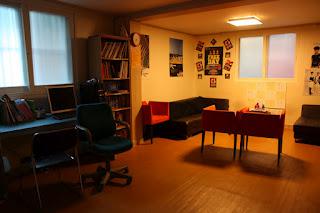 Internet station and common room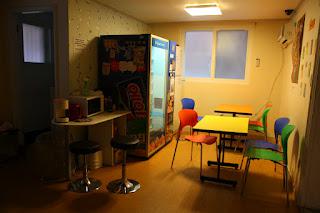 Dining area
If you do not like sleeping in the same room with strangers, do not like sleeping in the upper bunk, and/or don't know how to keep your noise level down, then Kimchi Hostel's dorm rooms (15,000 to 18,000 won per bed) aren't for you. Better stay at their private single/twin rooms, of course at a higher price (44,000 to 55,000 won).
From the nearest subway station to the hostel, you will pass by four convenience stores. But if you're too lazy to go out to buy a tube of toothpaste, Kimchi Hostel has a vending machine where you can buy toiletries, instant noodles, drinks, and a 2-pin plug adapter. They also have a kitchen and washing machine that you can use for free.
Seoul Guesthouse135-1 Gye-dong, Jongro-gu, Seoul02 745 0057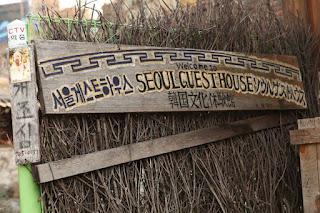 (Photo by: Bee Chavez)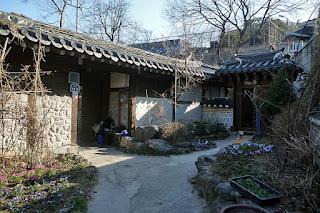 Looks dreary only because the flowers haven't bloomed yet.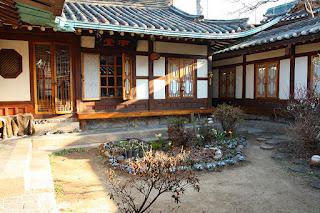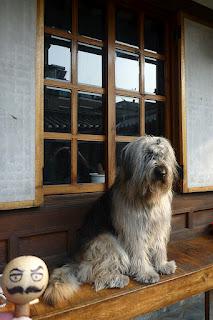 The resident shaggy dog, Ponte :)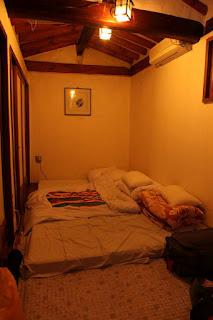 Please excuse our mess

(Photo by: Bee Chavez)


Seoul Guesthouse is a hanok or a Korean traditional house. We stayed in a twin room that the owner generously made into a triple at a twin weekday rate of 70,000 won (weekend rate for a twin room is 80,000 won)! The room has a heated mat, mattress, and a very warm comforter. Oh, and a TV too, if you can't live without the boob tube even on vacation. Guests can also use their washing machine and kitchen for free. The only disadvantage in Seoul Guesthouse is that the toilet/shower is outside and can be such a drag on a freezing day. Imagine waking up in the middle of the night needing to go to the toilet... You have to put on your jacket or skip the jacket and just race to the toilet.
Namsan 2 Guesthouse33-3 Namsan-dong 2 ga, Jung-gu, Seoul02 752 6363 / 02 753 6262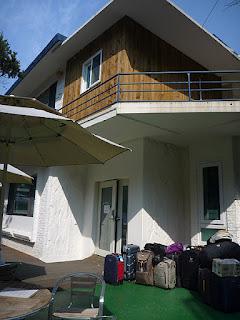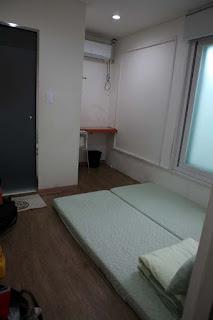 Twin A room
(Photo by: Bee Chavez)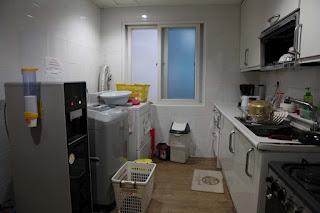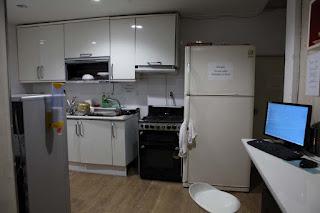 Laundry area, kitchen, and internet station. Guests may use whatever they find here.(Photo by: Bee Chavez)
Namsan Guesthouse offers affordable private rooms with its own toilet & bath. If you're on vacation with friends, the guesthouse has big rooms that can accommodate up to 9 persons. They also offer free breakfast of noodles, bread and jam/butter/peanut butter, and coffee/tea. And if you need to go away for a day or two, you can leave your luggage at the storage area in Namsan 3 (which is just beside Namsan 2).
뉴월드파크 (New World Park) MotelGapyeong-gun, Gyeonggi-doDon't know the exact address but it's a two-minute walk from the Gapyeong bus terminal.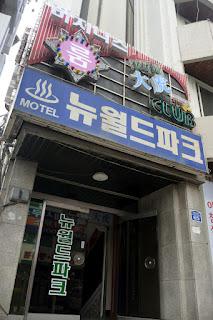 If you see a symbol with the three wavy lines, then you've located a motel.And yes, this motel is in the same building with a sexy club haha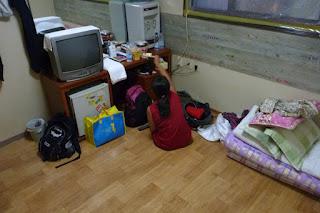 No beds, just a futon. Room has a water dispenser, mini ref, TV, and its own toilet & bath.
Staying at this motel was a spur of the moment decision. We had missed the bus that would take us to Petite France and had to wait another 3 hours for the next one. Because of this we had to postpone Namisum for the next day. Namisum being just two stations away, it was impractical to go back to Seoul. Asking the cashier at 7Eleven where the nearest hostel/hotel was, she pointed us to New World Park Motel, just a few steps from Gapyeong Bus Terminal.
It took us quite some time to negotiate with the owner since she didn't speak English. The corridors were rather dark and dingy, but the room was alright by me. The floor is heated so sleeping on a futon on a cold spring night was no problem at all (unless you don't like sleeping on the floor regardless of the temperature).
Some basic info to help you decide which one you want to call home away from home: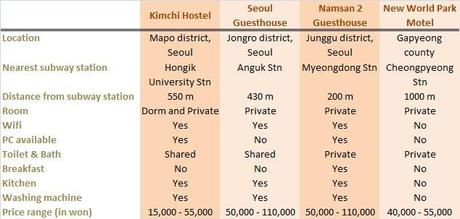 How seven nights in South Korea gave Mustachio's pocket sleepless nights:Mustachio spent 138,300 won (about Php 5,400) for seven nights.2 nights at Kimchi Hostel (15,000 won/night/dorm bed) 30,000 won2 nights at Seoul Guesthouse (70,000 won/night/twin room but shared among 3) 46,700 won2 nights at Namsan 2 Guesthouse (55,000 won/night/Twin A, add 10,000 extra head/night) 43,300 won1 night at New World Park Motel (40,000 won/night/room for 2 pax, add 15,000 extra head/night) 18,300 won 
South Korea Series:Tourist Visa to KoreaRandom Things About Kimchiland
From One Point to Another
Homes Away From Home (you're here!)
My First Meal is Not Korean
You Will Never Go Hungry Here  
To the North We Go...Almost
Strolling, Collecting SightsA Dose of History: Gyeongbokgung Double Dose of History: Changdeokgung & Huwon