Blogging Marathon# 30: Week 3/ Day 1
Theme: Kid's Delight - Summer Special
Dish: Homemade Tortilla Chips with Avocado Dip
We begin our 3rd week of Blogging Marathon# 30 today and my theme for this week is 'Summer Special' dishes for Kid's Delight event being hosted by lovely Chef Mireille @ Gourmet Global. Valli @
Spicing Your Life
is the brain behind
Kid's Delight event
.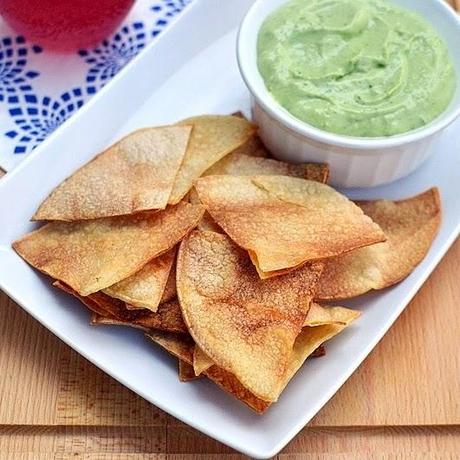 We are currently experiencing a heat wave in our neck of woods and it has been might hot outside. Kids and I are staying inside and only get out if it is absolutely necessary. I guess that's the joy of being a stay at home mom. It has been a challenge feeding a picky eater who's home for summer vacation and he says he's hungry ALL the time. So I've been looking for some quick and healthy snacks to feed my little one.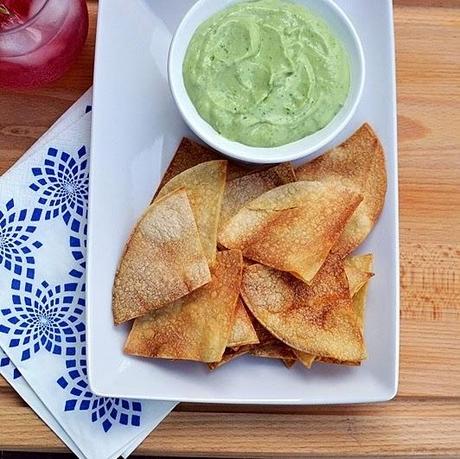 I subscribed to Sarah Carey's daily recipe emails and every day I receive her recipe video in my mailbox. 2 weeks ago, she posted a quick and easy Avocado dip recipe and since I had all the ingredients on hand, I made it right away for my son. I also baked the tortilla chips.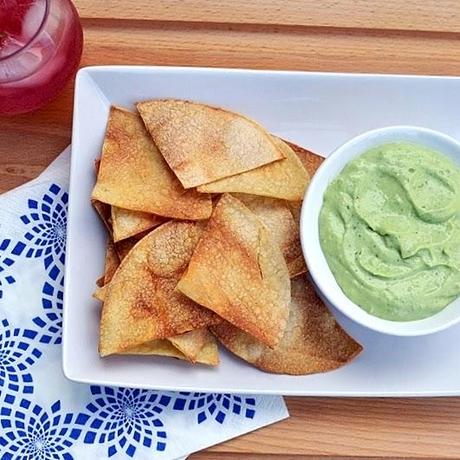 I was surprised that my son really loved this combo and I'm happy that I have a healthy snack added to my repertoire to make for him. 
Ingredients
: (Serves 2-3)
For the Tortilla Chips
(Recipe from here) 6" Corn Tortillas - 6 Oil - 1tbsp or Vegetable Spray Salt - to taste
Method
:
Preheat oven to 350°F.
Pile the tortillas and cut them into desired size pieces. Spray them lightly with cooking spray or brush them with the oil. Sprinkle with salt.
Bake them for 12-15 minutes or until golden and crispy. Rotate the pan in the middle, so the chips bake evenly.
Remove and enjoy with the dip of choice.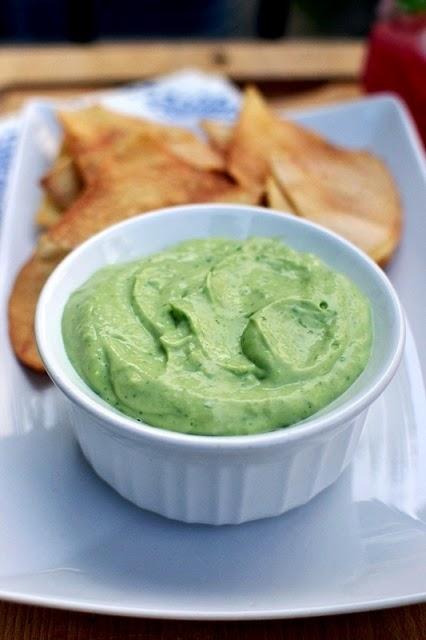 Creamy Avocado Dip
: Avocado - 1, deseeded and diced Sour Cream - ½cup
Jalapeno - 1 small, diced (remove the seeds if it is too spicy)
Lime juice - 2tsp
Cilantro leaves - 3tbsp
Salt - to taste
Method
:
Combine all the ingredients in a blender or food processor and blend until smooth and creamy. Serve immediately.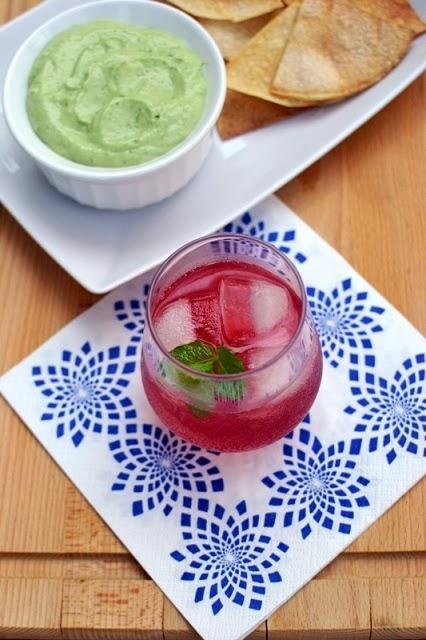 This dip is also a great dressing for salads. I used it on the Chana dal kebabs salad
here
. We enjoyed our afternoon snack with some
raspberry lemonade
.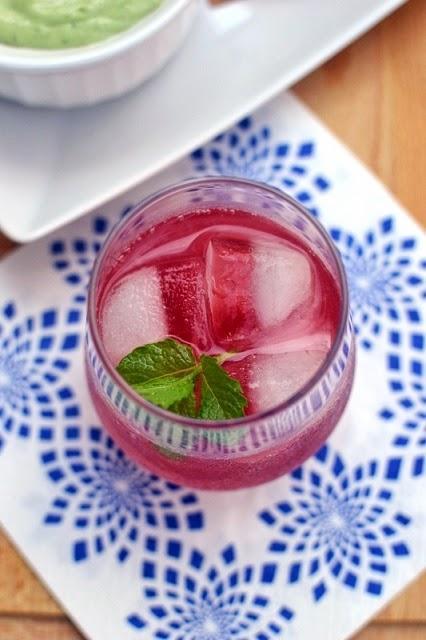 Lets check out what my
fellow marathoners
have cooked today for
BM# 30