Ignore the cold weather. The flavors of the season and all the extra baking call for a scoop of homemade pumpkin ice cream.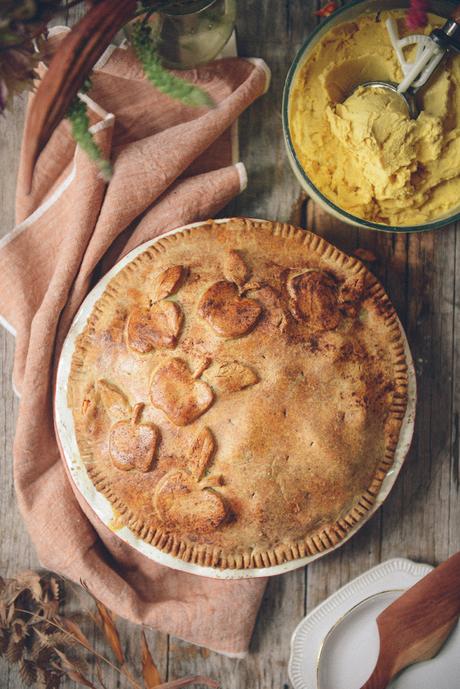 At this point in the year, I walk around our apartment in multiple sweatshirts, wearing a hat, and cocooning myself in a blanket whenever I'm sitting. I monotonously profess, "It's so cold" to the point even the dogs seem to know what I am saying.
At this point in the year, the warmth of the oven is a bigger motivation to bake than the sweet reward. I run cold, and yet, as cold as I am, I will always say yes to ice cream, so here's a short and sweet plug for making homemade pumpkin ice cream.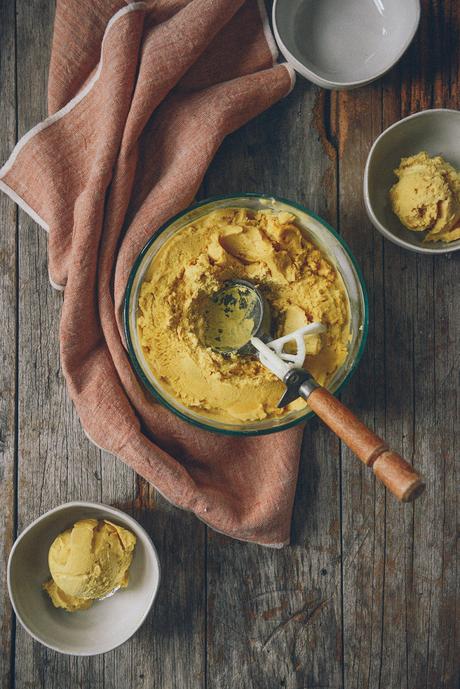 Homemade Pumpkin Ice Cream
Adapted ever so slightly from the cookbook Alternative Baker, this recipe starts by infusing milk with whole cinnamon sticks, a vanilla bean pod, and fresh ginger for a warm, spiced aroma. These fragrant moments in the process remind me to pause even if it's just for a minute, to take in the smell, look out my kitchen window, and enjoy the moment.
This homemade pumpkin ice cream pairs well with Apple Sweet-Potato Pie, or a slice of Pumpkin Chai Cake. There's no reason to reserve ice cream sammies for the summer, so sandwich a scoop between two gluten-free Pumpkin-Butter Cookies or Chewy Ginger Molasses Cookies made with rye and spelt flours.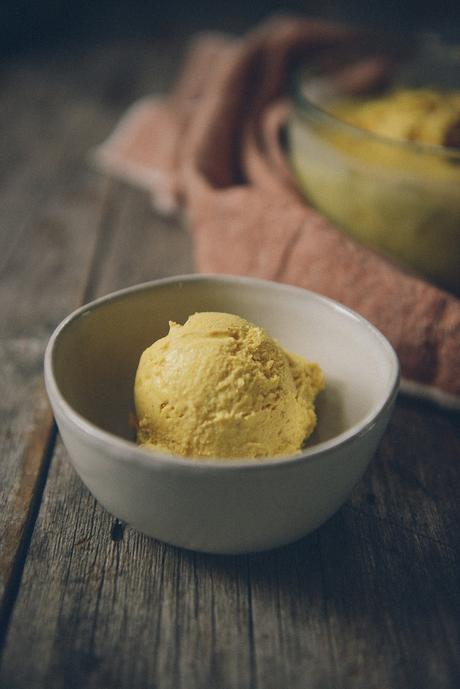 Are You Here for the Dogs?
After braving the cold of ice cream, take a cue from Maple Le and return to safe, cozy space. The world can wait.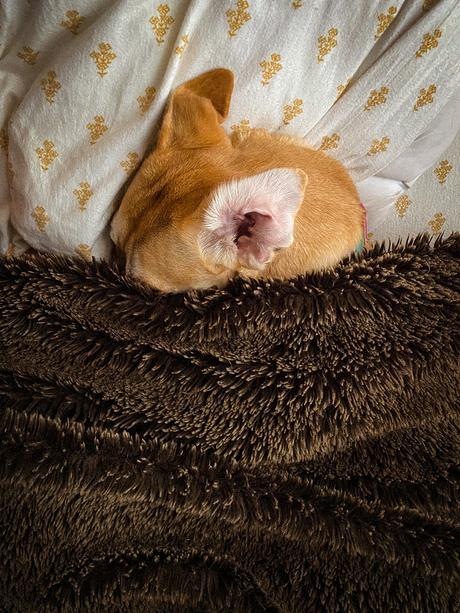 You Might Also Like: Black & Gold Cheesecake Bars
If the pumpkin ice cream makes you crave a pumpkin spice latte, these swirled cheesecake bars will have you craving golden milk lattes. This recipe from my book, The Gluten-Free Grains Cookbook, offers all the comforts ( and health benefits!) of turmeric, cinnamon, ginger, cardamom, and cloves with a rich, brownie base. Enjoy!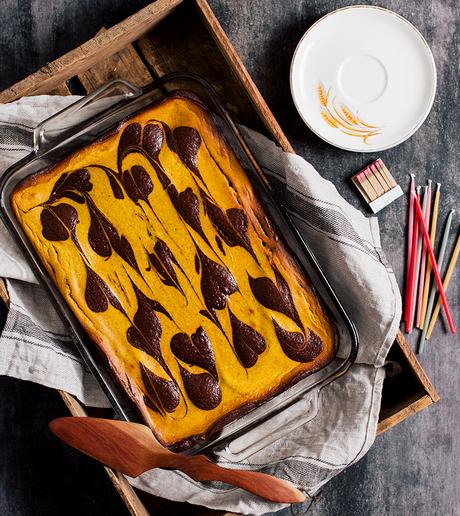 Homemade Pumpkin Ice Cream