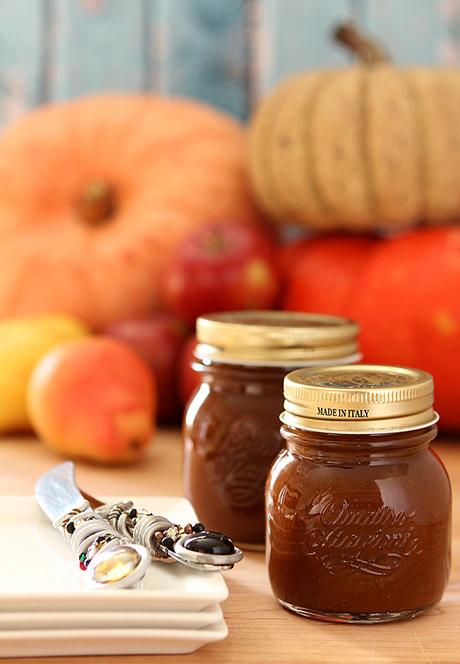 When pumpkin season starts rearing it's head in August, I'm yelling 'STOP the Madness' since there is not one fresh pumpkin to be found at the market. Don't get me wrong, I've used canned pumpkin for years too but I still know that it's not garden produce that is delivering yield in August so it just doesn't fit. No one goes nuts for canned tomatoes EVER much less in May before good garden tomatoes are available and I suppose I feel the same about pumpkins; they have to be available fresh for me to wax poetic about them. That my Food Network #FallFest group waits until now to feature them affirms my belief. Whew...good to know I'm not alone!
Beyond that I'm more into apples and pears for the most part but I do have some pumpkin favorites and this homemade pumpkin butter is one of them. I made apple butter last week, this weeks offering is pumpkin butter and now wondering if I should apologize in advance for my fall butter obsession because there is a good chance the pears on the counter may meet the same fate. I just LOVE using fall fruits for one of my favorite breakfast condiments; can you blame me?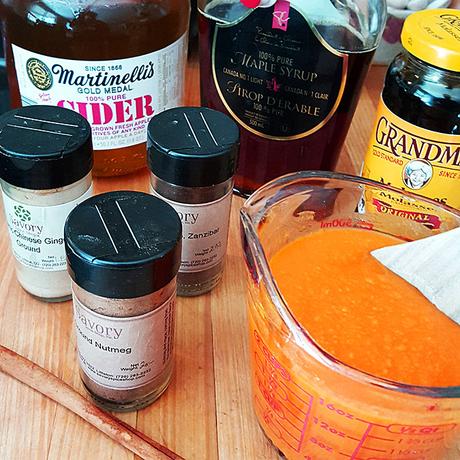 Baking and cooking with fresh pumpkin is easy; you simply cut open the pumpkin and scrape out the seeds and then cut it into sections that will fit on a cookie sheet. Bake in the oven at 350 degrees until the flesh is soft; about 45 minutes. Cool, scrape the flesh from the rind and then process it until smooth. Fresh pumpkin has quite a bit of water so after I process it I let it drain in some cheesecloth and/or simmer it if it still needs to thicken; I want it as thick as the pumpkin puree you get in a can (and certainly use canned product for this recipe if you prefer). Since I don't cook my pumpkins until after Halloween where they sit on my porch for decoration, I always freeze a bunch so that I have some puree to work with during October. My FoodSaver appliance has paid for itself over and over; I can take that package out of the freezer almost a year later and not have one bit of freezer burn! I took photos of this process last year so I could give you a pictorial so of course I can't find them. Hop on over to my friend Ree's page if you want to see her step by step process of making pumpkin puree; it's really easy, promise!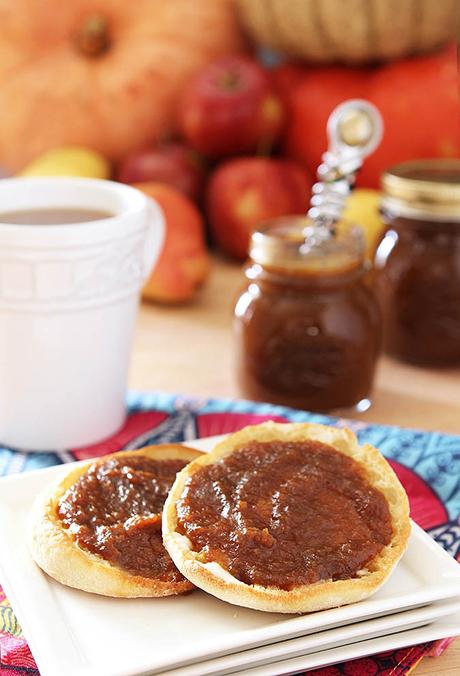 The difference in taste between a canned product and a fresh product is not unlike any other vegetables that are fresh versus processed. The real key is getting the right pumpkin; many are grown just for cutting for Halloween so make sure you get ones that are meant for baking and cooking. Their flavor is remarkable. I LOVE Cinderella and Fairytale Pumpkins; they are so pretty and taste so good...so of course they can be hard to find. Look for pumpkins with heavy ridges like in the Cinderella fairytale; Cinderella pumpkins are typically a bright orange and the Fairytale pumpkins can have a brown to blueish hue. More readily available at grocery stores is a smaller variety called Sugar Pie Pumpkins; those work well too.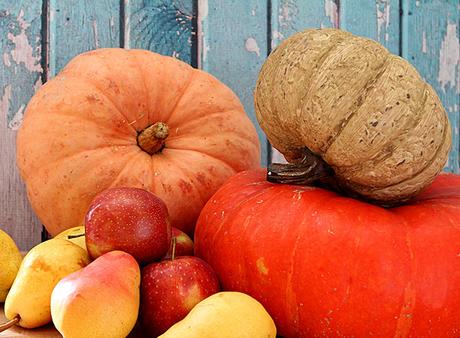 I found my pumpkins at Tony's Market. I mentioned last month that I'm working with Tony's as a Brand Ambassador. Tony's is a Denver institution and shopping there is like shopping in wonderland. Amazing meats and fresh produce and aisle after aisle of specialty items that are irresistible. I even found frozen puff pastry made with butter; didn't you hear me squeal with excitement? I also bought myself a jar of Tikka Masala. While I do love making my own Butter Chicken; there is sure an appeal for having it done quick and easy after a long day and I can't wait to try it.
This pumpkin butter is so perfect; a friend told me it's the best she has ever had. You all know how much I love maple EVERYTHING right? I've been selected to be a Brand Ambassador for Pure Canadian Maple Syrup; an absolutely perfect relationship for me. Look for some fun treats in the coming months but in the meantime know that including the syrup in this recipe is what makes it so very special.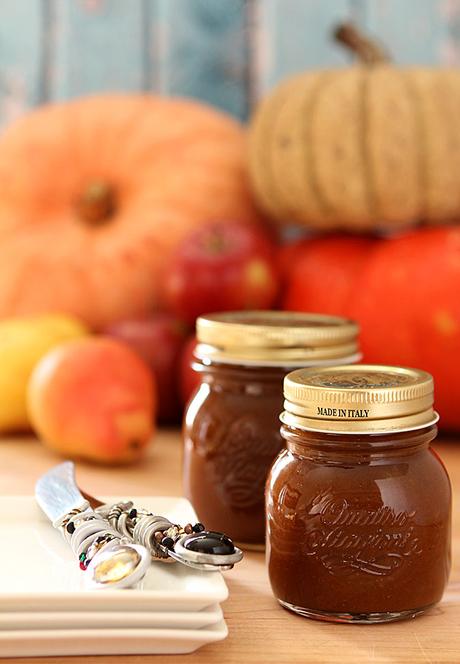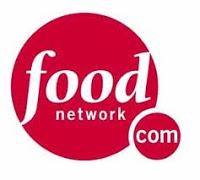 Love all Things Pumpkin? Here is a list from some amazing bloggers sure to satisfy your craving!
The Hungry Traveler: Pumpkin Brown Butter Madeleines
Bacon and Souffle: Pumpkin Lasagna with Sausage, Kale and Parmesan
Homemade Delish: Warm Pumpkin Salad
Creative Culinary: Pumpkin Butter
The Lemon Bowl: 20 Healthy Pumpkin Recipes
Weelicious: Baked Pumpkin Doughnuts
Virtually Homemade: Pumpkin Snickerdoodles
TasteBook: Creamy Pumpkin Mac and Cheese
Dishin & Dishes: Homemade Pumpkin Chai Tea Latte Concentrate
Napa Farmhouse 1885: Spiced Pumpkin Pancakes
Red or Green: Spiced Pumpkin-Chocolate Chip Bars
The Heritage Cook: Roasted Pumpkin, Potato, and Sage (Gluten-Free)
Swing Eats: Pumpkin Panna Cotta with Pumpkin Seed Brittle
Taste with the Eyes: Sultry Pumpkin Soup - Southwest Flavors, Dressed To Kill
FN Dish: 8 Ways to Eat Pumpkin All Day Long