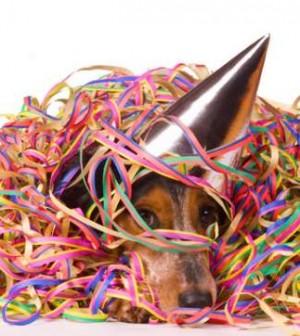 Celebrating your dog birthday don't have to be expensive. In fact, with just few DIY doggie birthday projects you can save a ton. Take these yummy homemade dog birthday cupcakes for instance. You don't have to buy a dog cake at specialty stores and pay handsomely because you can do this easily at home (even if you're not a baker!).
Doggie Easy Peanut Butter Cupcakes *
You will need:½ cup rye flour (or whole wheat flour or brown rice flour)1 teaspoon baking powder⅓ cup canola oil⅓ cup applesauce1 egg2 tablespoons honey3 tablespoons plain Greek yogurt1½ tablespoons peanut butterInstructions:
Preheat oven to 350 degrees F.
In a mixing bowl, stir the flour, baking powder, canola oil, applesauce, egg, and honey until well combined.
Insert cupcake liners into a muffin or cupcake pan. Spoon mixture into cupcake liners, filling each about halfway.
Bake for about 10-12 minutes, or until a toothpick inserted in the center of a cupcake comes out clean.
Allow cupcakes to cool to room temperature.
Meanwhile, in a bowl, stir yogurt and peanut butter until mixture is smooth and creamy. Use a small spatula or butter knife to smooth a thin layer of the peanut butter frosting over each cupcake.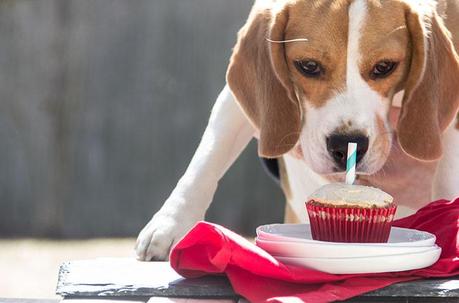 Peanut Butter Cupcake *Storage: cupcakes should hold up for 4-5 days if stored in an airtight container in a cool, shaded, dry spot. Peanut butter frosting should be stored separately, covered and refrigerated. Frost cupcakes immediately before serving.Total Time: 15 minutesPrep: 5 minutesCook: 10 minutesYield: 6 cupcakes