While thumbing through the latest edition of Architectural Digest , I came across this small but well-designed home of architect Steven Harris and his partner, interior designer Lucien Rees Roberts. These two designers have been living together in this Manhattan studio apartment for nine years and counting. Using muted colors from Sherwin-Williams and Benjamin Moore, they have created a 1,600-square-foot space that's well scaled and beautifully decorated. Take a look.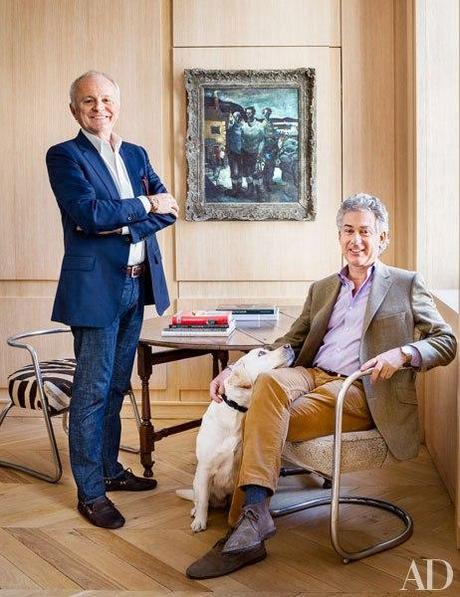 What a spectacular living room and fireplace. The walls are made of sandblasted white oak. Just gorgeous!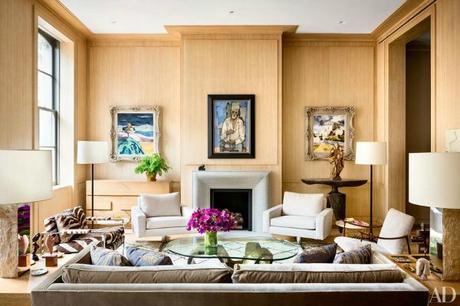 I'm really drawn to this living-room/dining-room combination. The tall bookcases and vintage Vistosi pendant lights are so eye-catching and they make the room look so spacious! Also, the muted tones of the Sherwin-Williams taupe paint give the room a soft, calm ambience.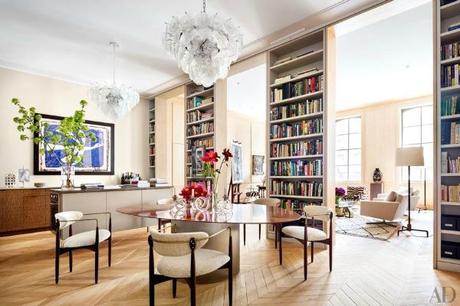 I would love to have kitchen cabinetry like this! It's made using Kinon cast-resin panels, and it gives the kitchen a very modern look. With a color that's a neutral shade of brown, it's not overwhelming in this small space.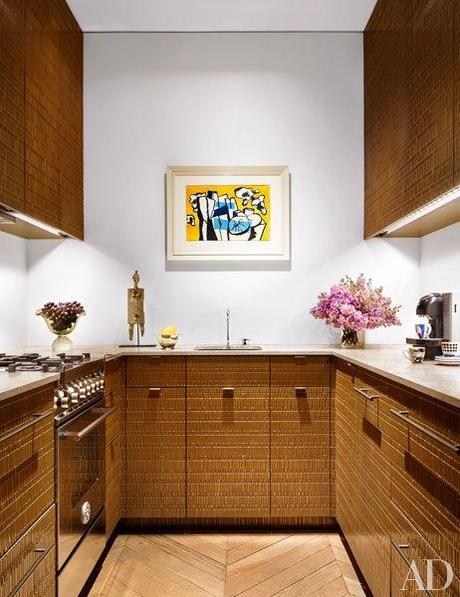 The master bedroom sports an A 1963 Le Corbusier print by the windows and a Swedish Biedermeier chair covered in a needlepoint fabric. These items give this room a lovely burst of color.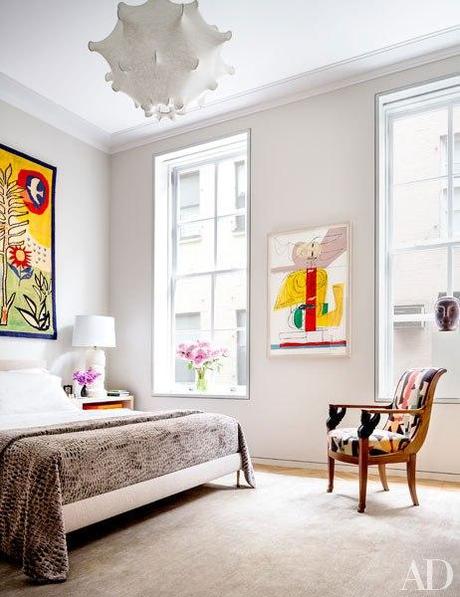 The guest room, painted in Benjamin-Moore gray, features a wall filled with artwork pieces (several by Lucien Rees Roberts); the stool was made from an Irish Chippendale chair.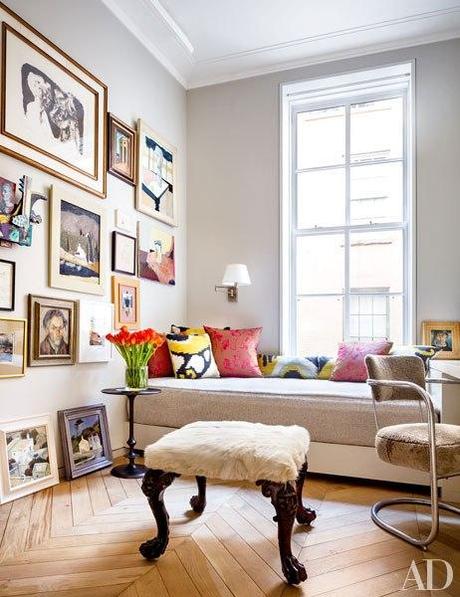 Pretty nice isn't it? I really like how they used a simple color palette throughout their space.
Have a nice day,
Simone